Understanding Google My Business & Local Search
Google Maps being used for Philly fraud update
Updated 12/23/07
Google has yet to remove this Mapspam. I have included additional spam details at the end of this post. Does anyone know the economics of having this many phone numbers?
When searching on Philadelphia PA 19125 Locksmith but I found this response of intense interest: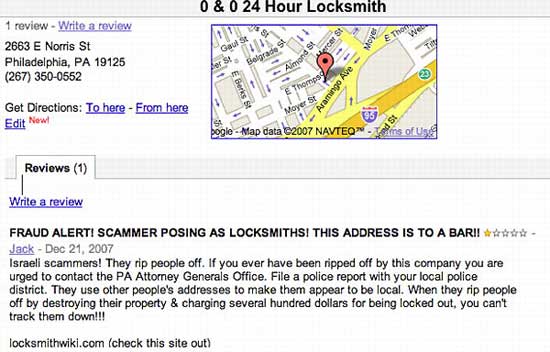 The reviewer Jack, has been busy tracking these folks down.

Here is the link to the spam that Jack is trying to expose.
One of the things intrigueing about this mapspam is the use of such a large number of different telephone numbers. The total numbers are of interest as well: 1,699 for 0 & 0 24 Hour Locksmith near Philadelphia, PA 19125. That's a big number for one city.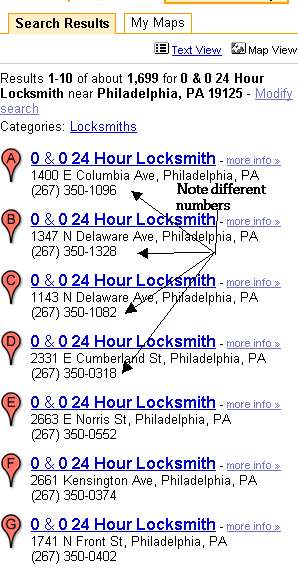 It's a surprise that any numbers are left for the rest of Philly.