Understanding Google My Business & Local Search
Google Local Spam Hall of Fame: We Have Some (real?) Winners
After several days of heated competition, the judges are pleased to announce the winners of the Google Local Hall of Fame Name Abuse competition. As a reminder there were two categories to determine the longest name:
Longest Name in the Wild (winner will be announced in a separate post)
Google Character Limits on Name Length
The envelope please….
Update: This entry came in after the deadline from Stan Kolev of Pleper. So while he won't win 1st place, it is worthy of highlighting listing with 284 characters. Sorry Stan but good work regardless.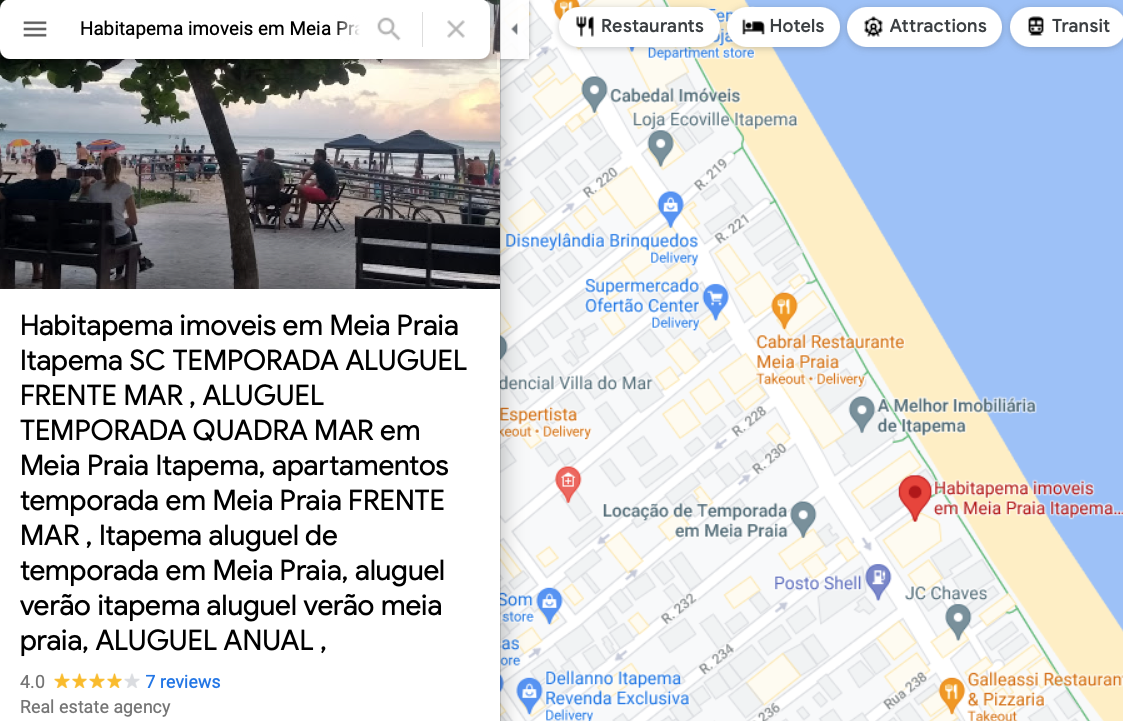 #1 – The Winner and Undisputed Champion: Yan Gilbert of SterlingSky with an entry of 279 characters. If it isn't obvious, his victory was insured by #Suvidha Now-Home deep cleaning services in gurgaon. It appears that Google has nuked this particular listing. So click quickly if you would like to see the others.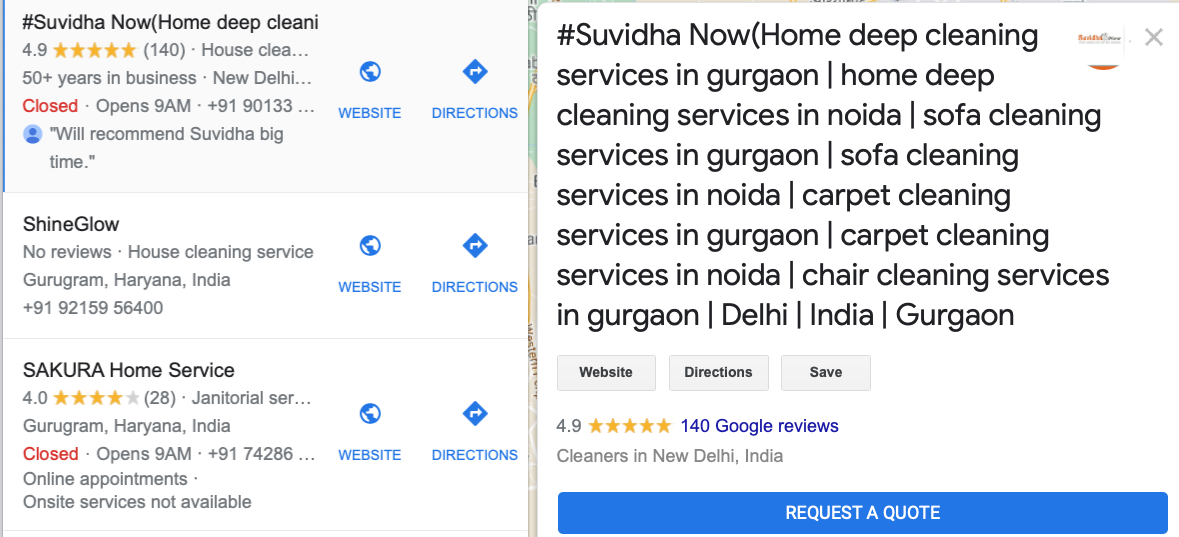 #2 – Second Place went to Stan Kolev of Pleper. His winning entry was 4 Seasons Pool Service – Pool Services | Pool Cleaning | Pool & Spa Cleaning | Pool Cleaning Services | Swimming Pool Services | Swimming Pool Cleaning | Swimming Pool Maintenance Palms, Beverly Hills, Mid City, Baldwin Hills, Mar Vista, Beverlywood with a solid 249 letter count.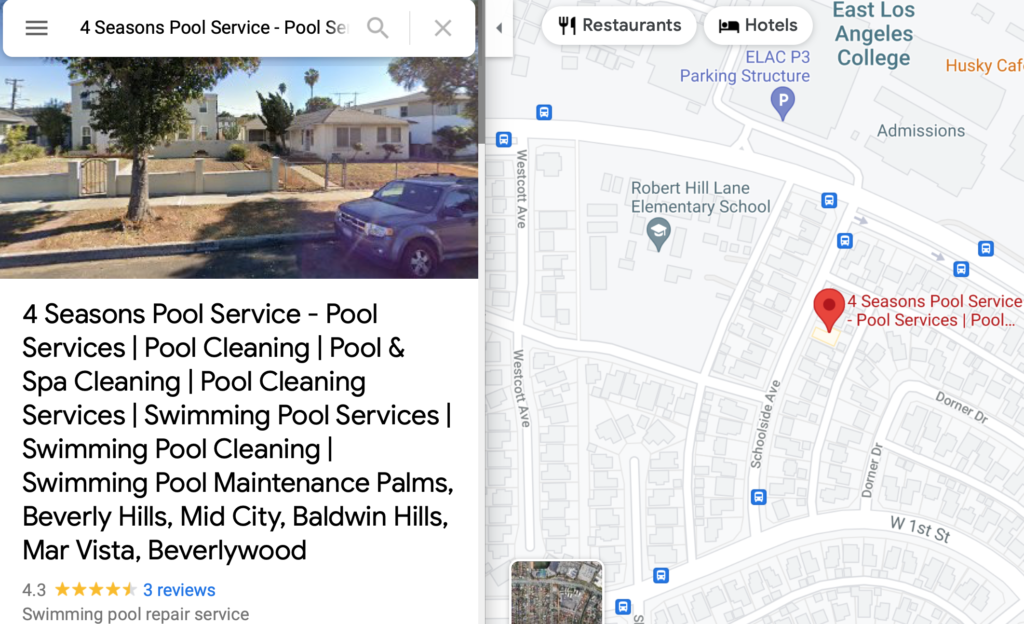 3rd, 4th and 5th Places also went to Stan. I guess it pays to be a programmer and having the ability to scrape Google.
Honorable Mention
The Judges have determined that we have a tie for Honorable Mention in the Category of Longest Spammiest Google Local Name:
Brandon Schmidt for being an early and enthusiastic entrant with JP Green Lawn Service of Palm Harbor clocking in at a solid 204 letter count.
Stan Kolev for having discovered several Asian listings that are, in their native language, winners but also totally exemplify just why Google's business naming rules and enforcement are so fucked up.
Computer Service, Print, Photo, in Tlblisi had 247 characters but more importantly had the unique distinction of having their business name written in three different languages.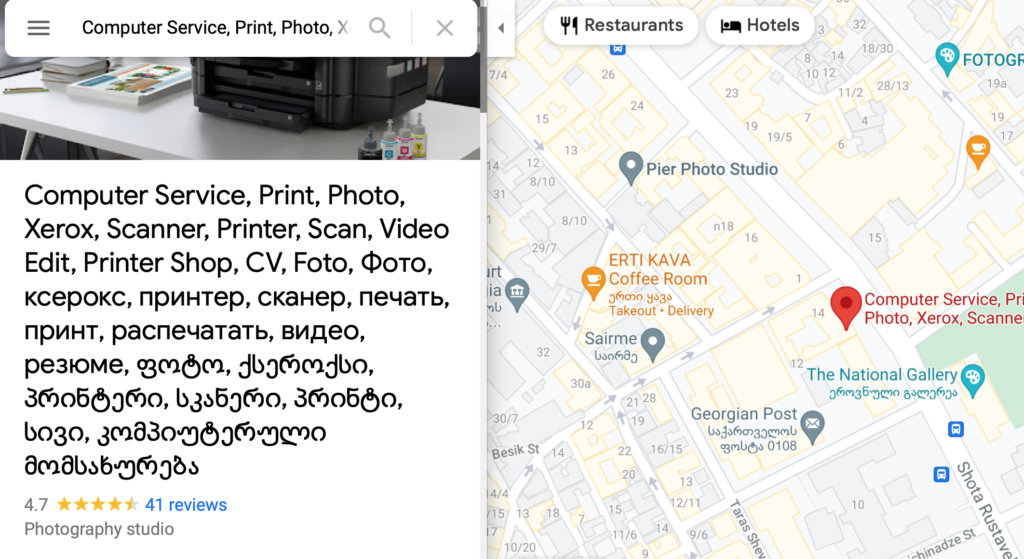 Stan's entry of "建軒堂,台北市命名,新北市命名,台北市……", a fortune teller, "only" came in at 248 characters.  Who could have foretold but they must be good, as they have 436 5 Star reviews.
I so loved the english translation.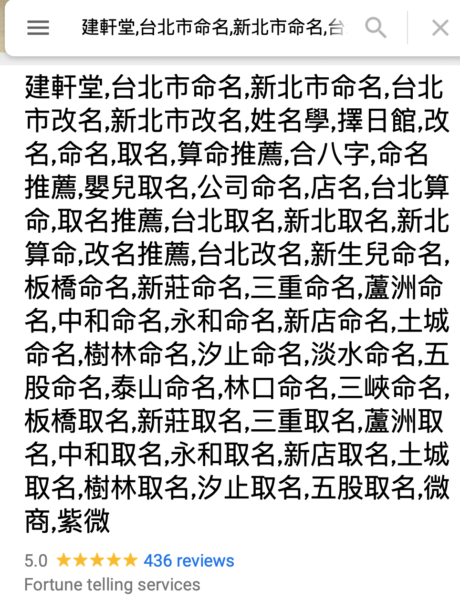 Jian Xuan Hall, Taipei City Name, New Taipei City Name, Taipei City Name Change, New Taipei City Name Change, Name Study, Day Selection Hall, Name Change, Naming, Name, Fortune Telling Recommendation, Combination of Characters, Naming Recommendation, Baby Name, Company Name, Store name, Taipei fortune telling, name recommendation, Taipei name, New Taipei name, New Taipei fortune telling, name change recommendation, Taipei name change, newborn name, Banqiao name, Xinzhuang name, triple naming, Luzhou npame, Zhonghe name, Yonghe name , Xindian naming, Tucheng naming, forest naming, Xizhi naming, Tamsui naming, Wugu naming, Taishan naming, Linkou naming, Three Gorges naming, Banqiao naming, Xinzhuang naming, triple naming, Luzhou naming, Zhonghe Name, Yonghe Name, Xindian Name, Tucheng Name, Woods Name, Xizhi Name, Wugu Name, Weishang, Ziwei