Understanding Google My Business & Local Search
Google Testing (or Rolling out?) New 3-Pack Carousel
Downdated 6/22: This was reported by Barry Schwartz as first spotted in November by Velentin Pletzer and seen off and on in June by tl;dr Marketing. The current widespread visibility implies that this might be the rollout and not a test.
Over the weekend, my mobile devices are all seeing a new 3-pack with a carousel display for the images within the pack. The new 3-Pack Carousel is showing for packs that are typically shopping related (jewelry, car dealers etc) but not for those packs that are service focused like lawyers or locksmiths.
The carousel includes 5 images and at least the first of those appears to match the search query intent. IE if the search is for engagement ring or earrings, the first image reflects that query.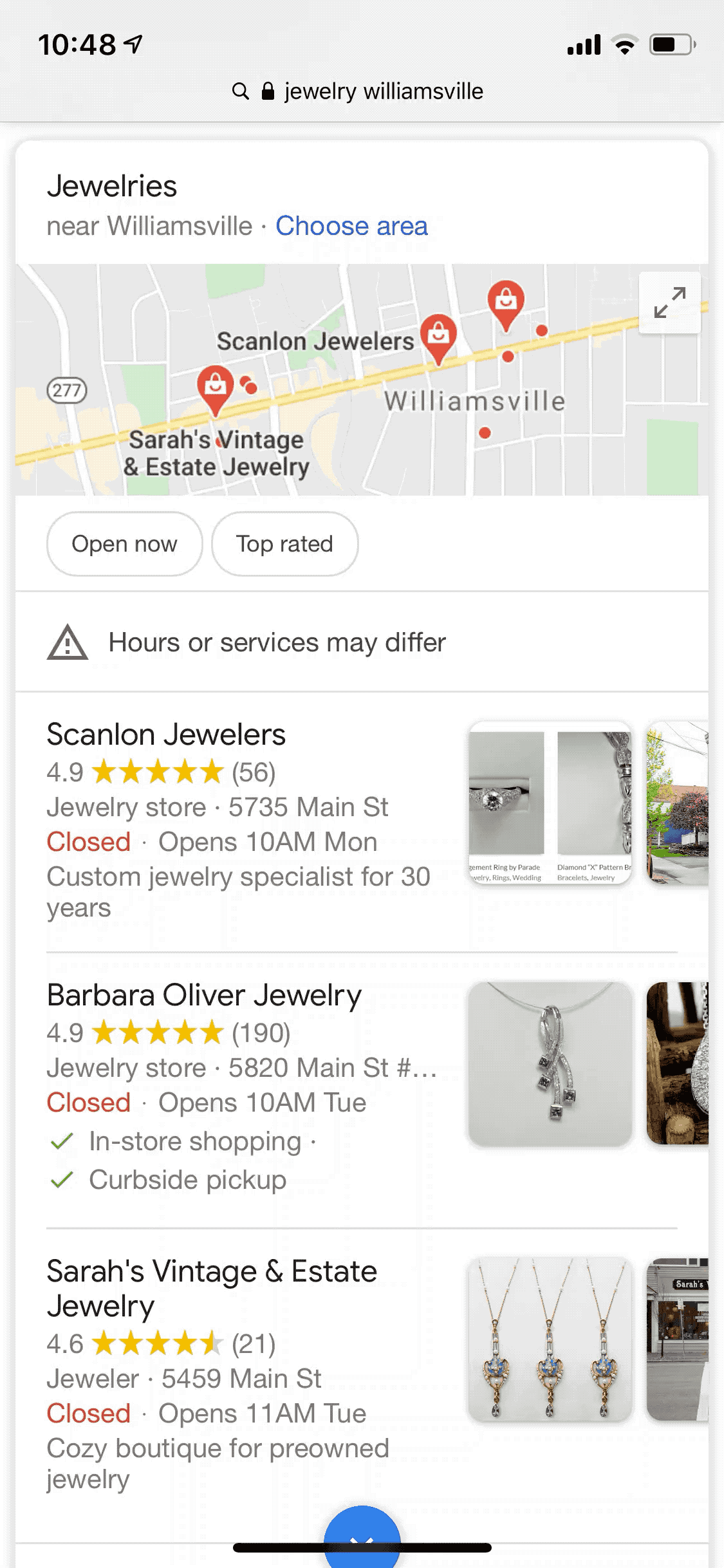 Despite the increasing number of photos directly visible in the pack, Google, ever increasing their control of the mobile local surface, continues to display the "Search by photos" carousel below the pack.