Understanding Google My Business & Local Search
Google Showing New Local Scroll Pak
Google appears to be testing (rolling out?) a new Local Scroll Pak display that provides a horizontal scrolling view of the top local search results.
The result, first pointed out to me by Todd Moss, is currently showing on my iPhone for the search Moving Companies San Francisco. It is also showing for similar searches in most other markets as well as searches for Garage Door companies,  HVAC  and Locksmiths. It is not showing for plumbers or handy man.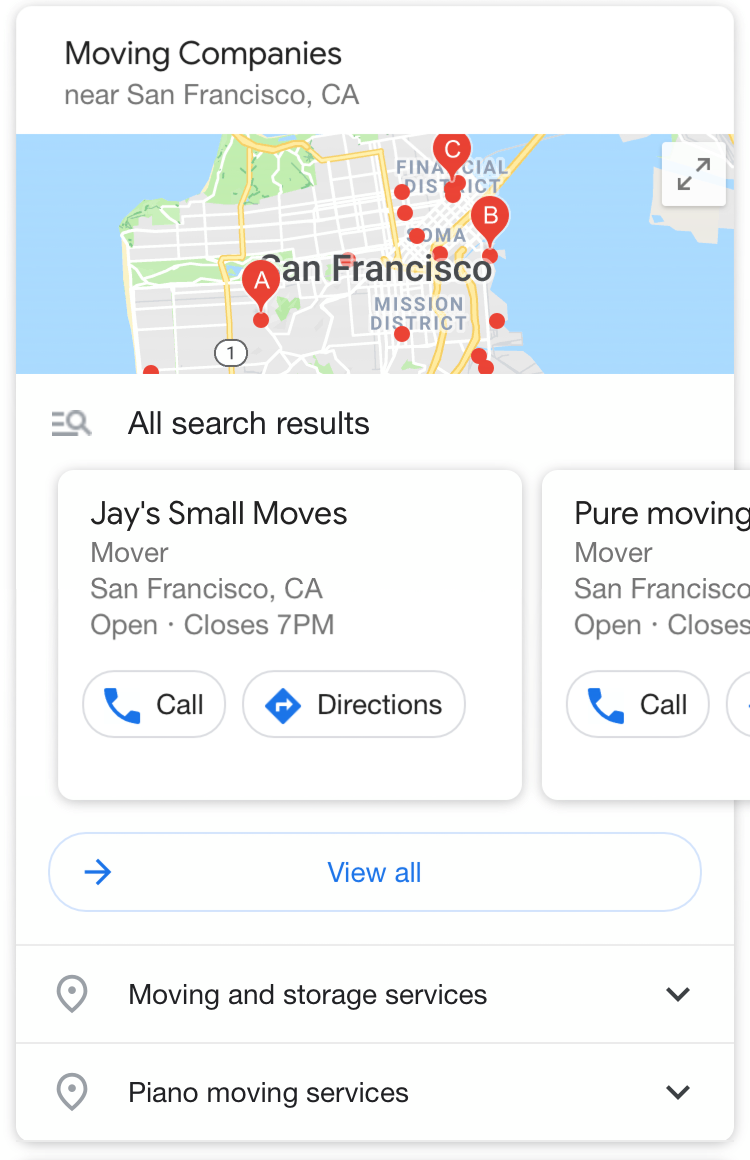 The Scroll Pak is interesting for several reasons.
The first being that while the organic local display takes up less space, Google provides two additional alternative Scroll Pak searches immediately below the primary Pak that can be access via a drop down.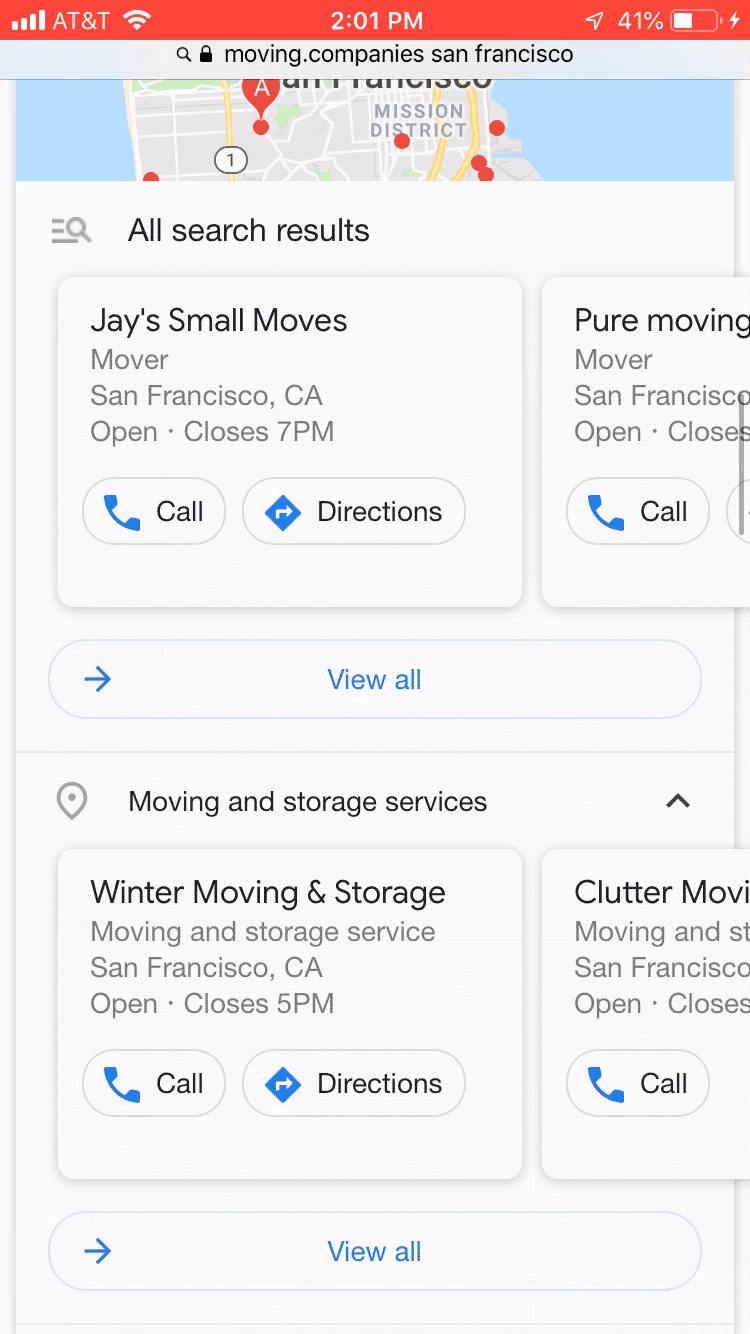 The Scroll Pak is literally placed three full swipes down the page. On my iPhone 8 that means that the user has to scroll about 2700 pixels before it comes into view.
Above it? Two LSA ads, three AdWords ads and an organic Yelp results with its own scrolling list of four site-links of the ten best local movers.
When seeing this, one has to wonder if this is Google's potential anti-trust response to Yelp's criticism of favoring their own local results?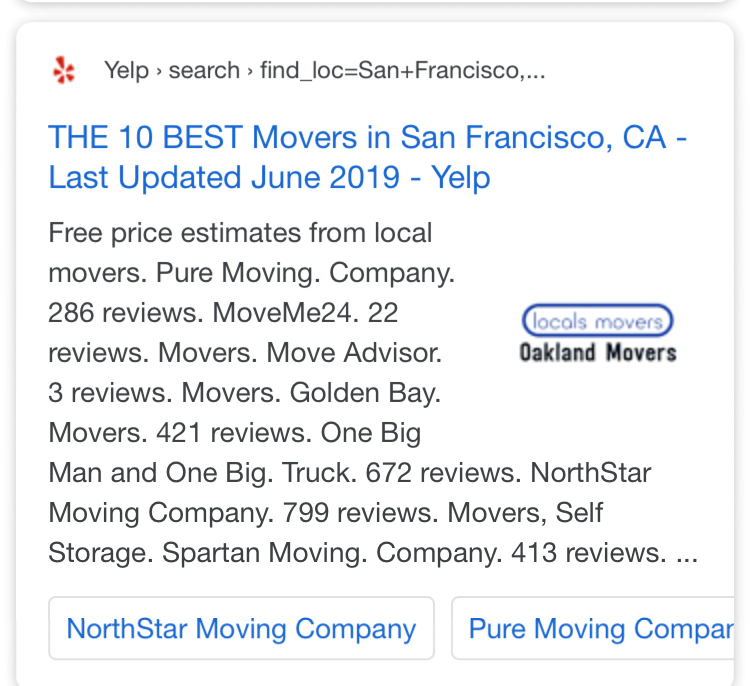 Below the Scroll Pak are two more spammy Yelp doorway pages, a local website and then "Interesting find" stories before delivery five more organic results for the likes of ThumbTack and Angies' List and few more local websites. Obviously, other than for Yelp, organic search results do not appear to be a solid client acquisition strategy for the other directories.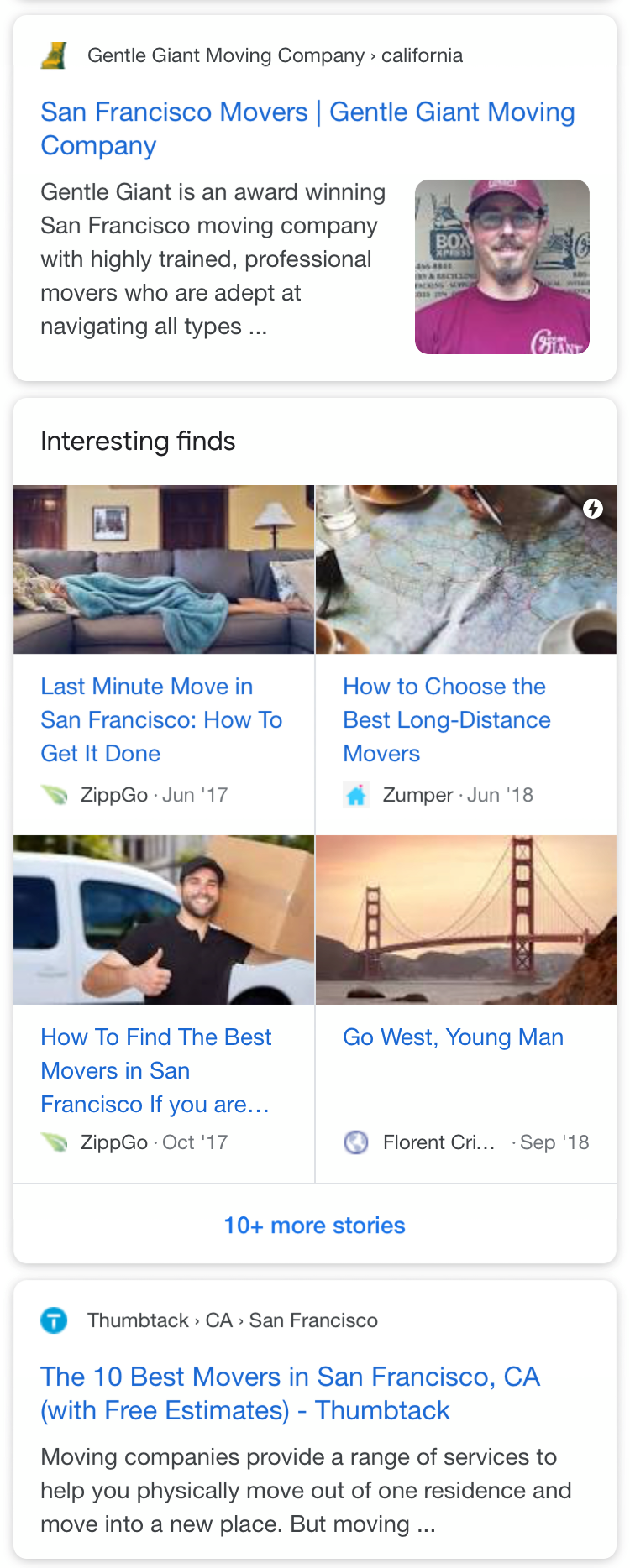 The whole of the mobile display is nine iPhone screens long, with Ads taking up three and a half of them.
Obviously Google is maximizing display space for pay to play and while Yelp with their massive number of doorway pages did manage to get some visibility, it is limited.
While this might be a way to deal with Yelp's antitrust complaints it is just as likely a way to minimize the visibility of local listings in categories that are filled with spam. And as long as they have minimized the potential visibility of the bad actors they might as well maximize their ad inventory and income.
To see an animated GIF of this search read on