Understanding Google My Business & Local Search
Google Spam Hall of Fame: Cheap Auto Insurance – #ShameOnGoogle
Google has the unique ability to look like they are doing something about systemic problems in Local when in reality it is just misdirection.
Spam reporting is but one flagrant example of this. I recently reported some obvious spam. Any effing idiot could see that it is spam and yet my edit was denied. #ShameOnGoogle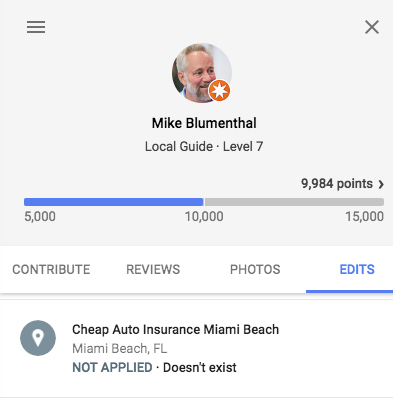 Curious, I called the number and it was clear that it was lead gen spam. After a set of qualifying questions from the auto attendant, it directed me to the corporate offices of Liberty Mutual in Orlando.
Obviously these are showing in the search results. So naturally I set aside all of 15 minutes and explored whether this was just a regional or nationwide "marketing effort".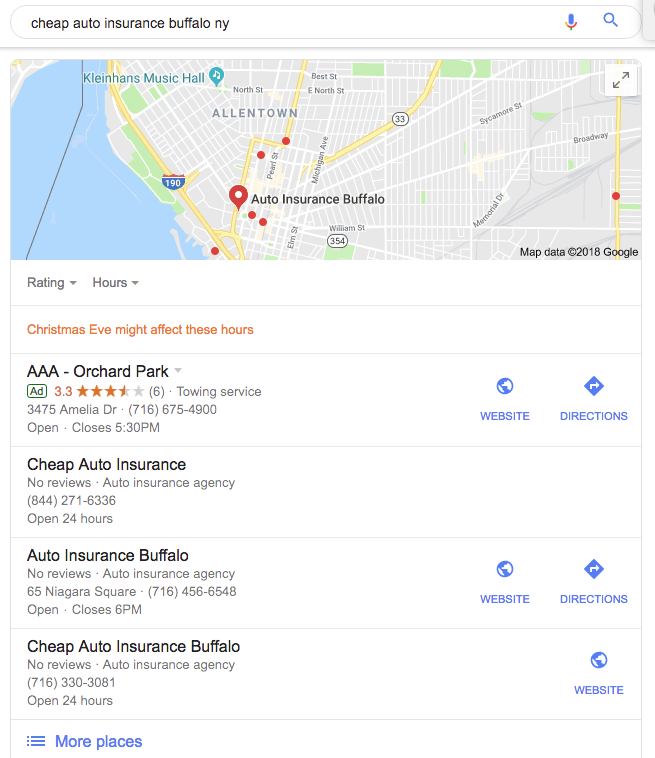 Clearly these are national in scope. #ShameOnGoogle
I called bogus listings in Cincinnati, Buffalo, Denver and Los Angeles (when I stopped looking) and was asked the exact same set of qualifying questions by the exact same automated attendant but each call led me to different actual AllState or State Farm etc agents around the country. Usually in the same state but often hundreds of miles away from the pin. Often the listings were not even verified.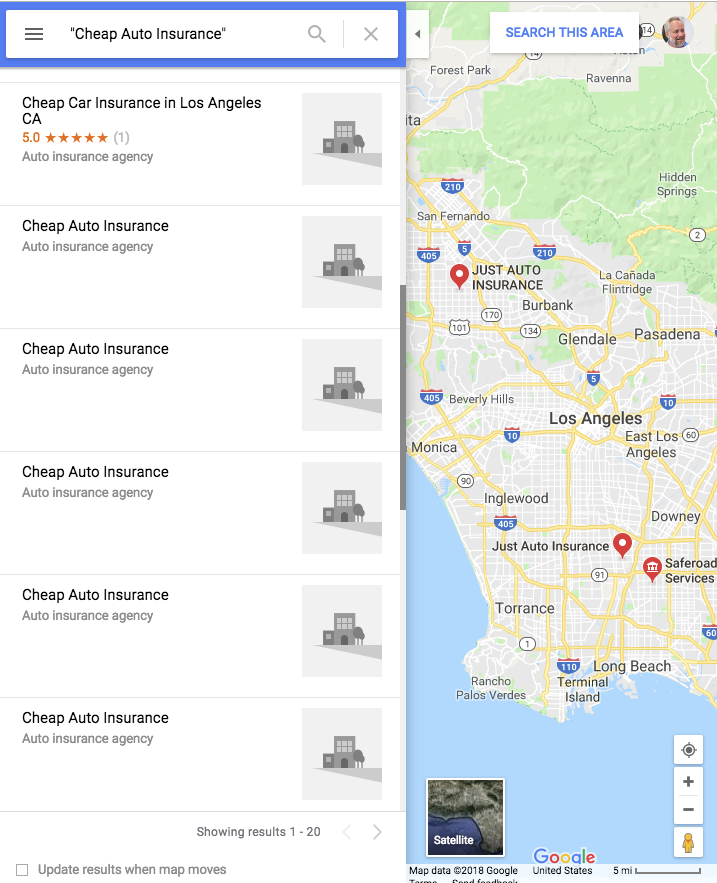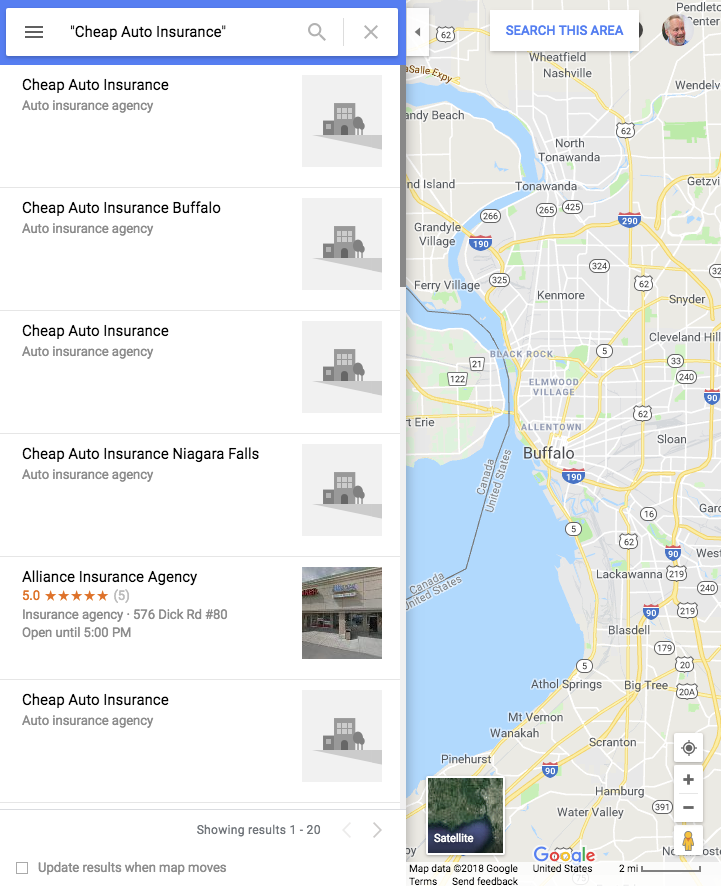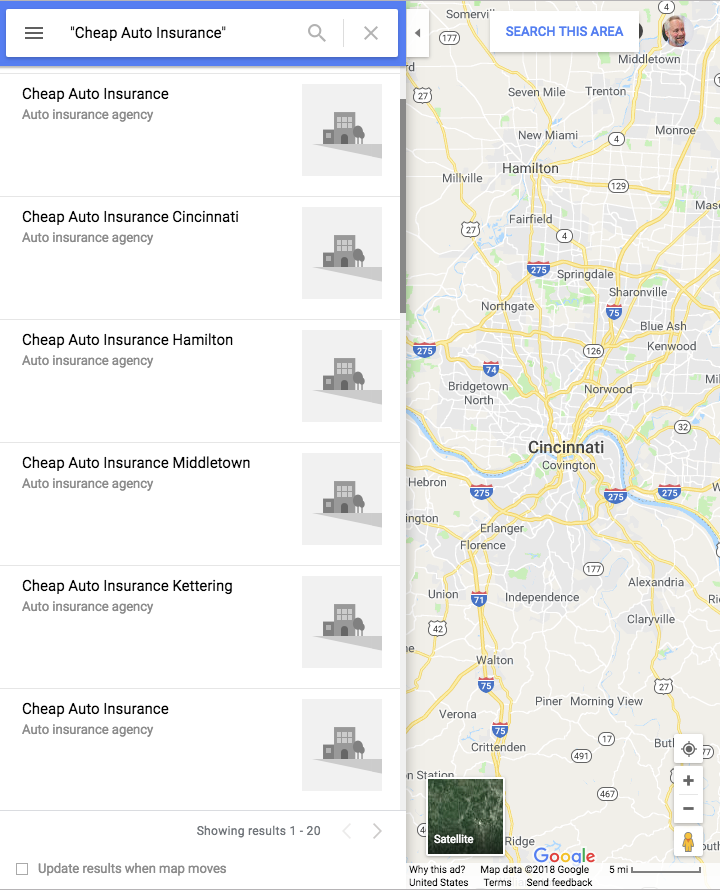 Another flagrant example of Google's misdirection is when I meet with Google about spam, I am often told "Show us the pattern" or "we can't do anything if we don't know the pattern" or "we are a search company and have a lot on our plate" or "blah, blah, blah".
WTF? This pattern isn't complicated, it isn't hidden, it isn't all that difficult to figure out… #ShameOnGoogle.
Google if you are reading this, here is the pattern: reported as spam, suspiciously spammy name, with exactly the same listings effing EVERYWHERE and they all ring into the same automated attendant.
Shame on you.