Understanding Google My Business & Local Search
Google Adds Messaging Directly to GMB App in New Trial & Further Muddies Messaging Strategy
Google My Business is testing a new, direct in the GMB App messaging capability. This was noted by Casey Bryan(from down under) on Twitter and confirmed by Steven Johns in the UK:
This is new! I've just turned on messaging for my #GoogleMyBusiness listing 👩‍💻 pic.twitter.com/F2NLakoZRS

— Casey Bryan (@CaseyABryan) December 7, 2018
I have yet to see a test in a US based company although I presume that there must be someone that has received beta access. The Help page notes that it is "currently available to select merchants in select countries". And that it is not to be confused with the GMB's SMS capabilities.

How it works (from the Help page):
Once you turn on messaging, customers will see a "Message" button on your Google My Business listing. Customers will then be able to message you at any time.
Messages will appear in the Google My Business app, and you'll receive notifications for incoming messages.
You can customize the automated welcome message that customers will see when they message you.
If multiple people own or manage your Google My Business listing, each one can message with customers.
Customers may see your name and profile photo from your About me page
But this is a new and as yet unannounced capability that takes the GMB onto an independent path for b-c communications. This feature, like review responses and the new(ish) ability to communicate with followers, is a clear indication of the GMB is gaining capabilities for better b-c communications.
When viewed in tandem with their recent decision to allow GMB Website creators to use WhatsApp as the communication app of choice it also seems to indicate that the Google My Business team is marching to its own drummer vis a vis Google's over arching messaging strategy (if you can call it that).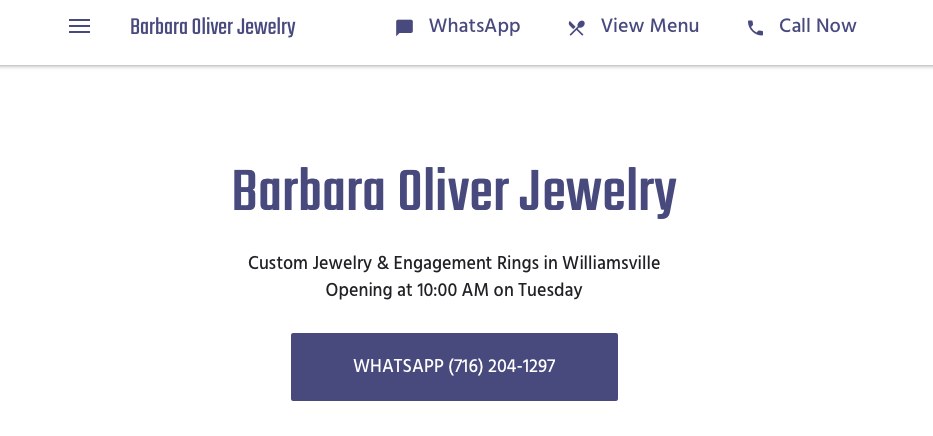 Google's messaging strategy has long confusing and not made less so by recent announcements to cut their messaging apps from 7 to 5 over the next few years as they focus on their new telco driven RCS messaging standard and their Hangouts Chat.
While I think that GMB efforts to create better communication between the consumer and the business is a good thing, this new beta for direct GMB messaging and support for WhatsApp both seem to further muddy Google's larger messaging strategy.
In case the Tweet is ever removed, here is the screenshot of the capability being announced in the GMB App: