Understanding Google My Business & Local Search
Google Reduced Post Visibility but Now Also Showing Them in Google Maps.
TLDR; Google has reduced the visibility of posts in both mobile and desktop search while simultaneously increasing their reach by now showing them (at least some of the time) in Google Maps.
At the end of September, Google upended the visibility of Posts on both the desktop and mobile. On the desktop posts have been moved to the bottom of the Knowledge Panel. These days that often means below the fold.
On mobile, Posts were moved from the Overview panel to the organic results belown the Knowledge Panel. The Posts tab remains in the mobile KP.
In both cases Posts have become quite a bit less visible to searchers. Nate Somsen of Big Leap kindly shared some analytics that clearly shows the significant drop in click though rates after this change. Nate noted that this past August they had just started seeing sizable gains by going to a Coupon post and while not all of those gains were lost, many were.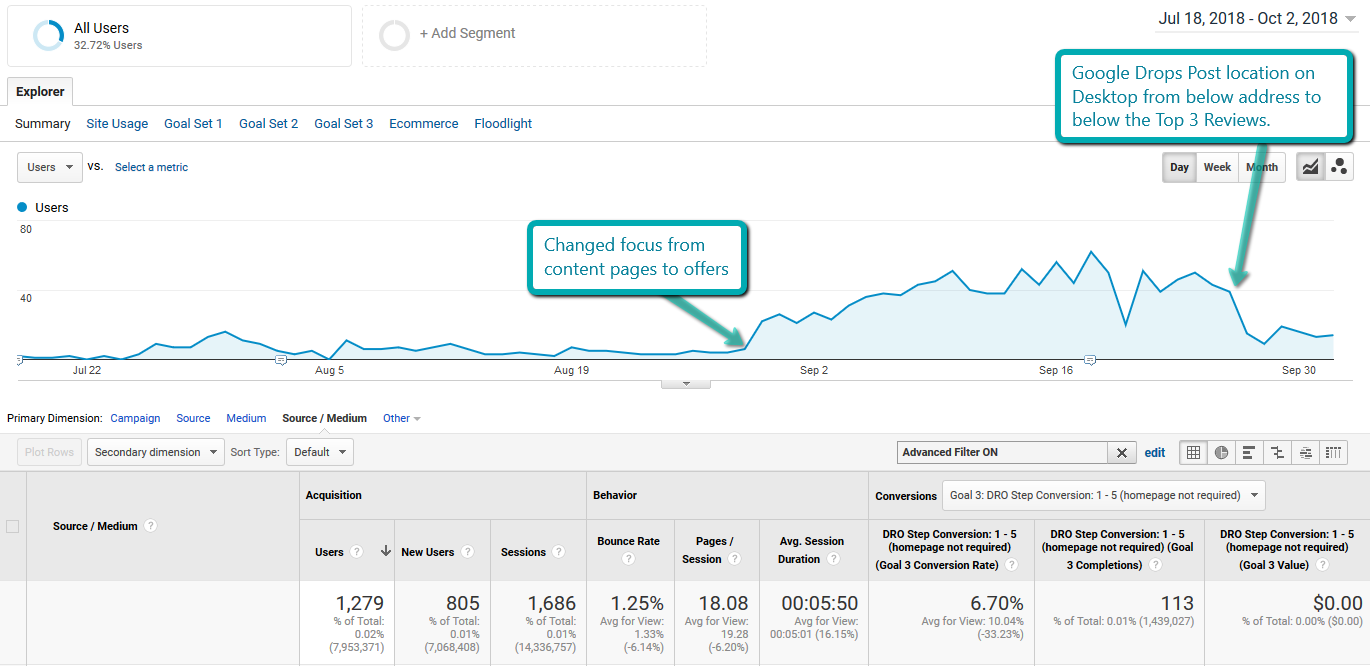 Certainly for businesses that need to get the consumer to their website to consider a Post successful this change will likely lead to a   significant traffic loss.
For businesses that have been using Posts primarily for branding and SERP control the impact will be less.
The good news in this is thatPosts are now also appearing in Google Maps on both desktop and mobile searches. Previously they were only visible in a browser via direct brand search or via the Local Finder. It seems unlikely that the increased reach will make up for the decreased visibility.
Oddly Posts are only visible in Maps when you click into a listing from a keyword search and they are not visible via branded searches in Maps.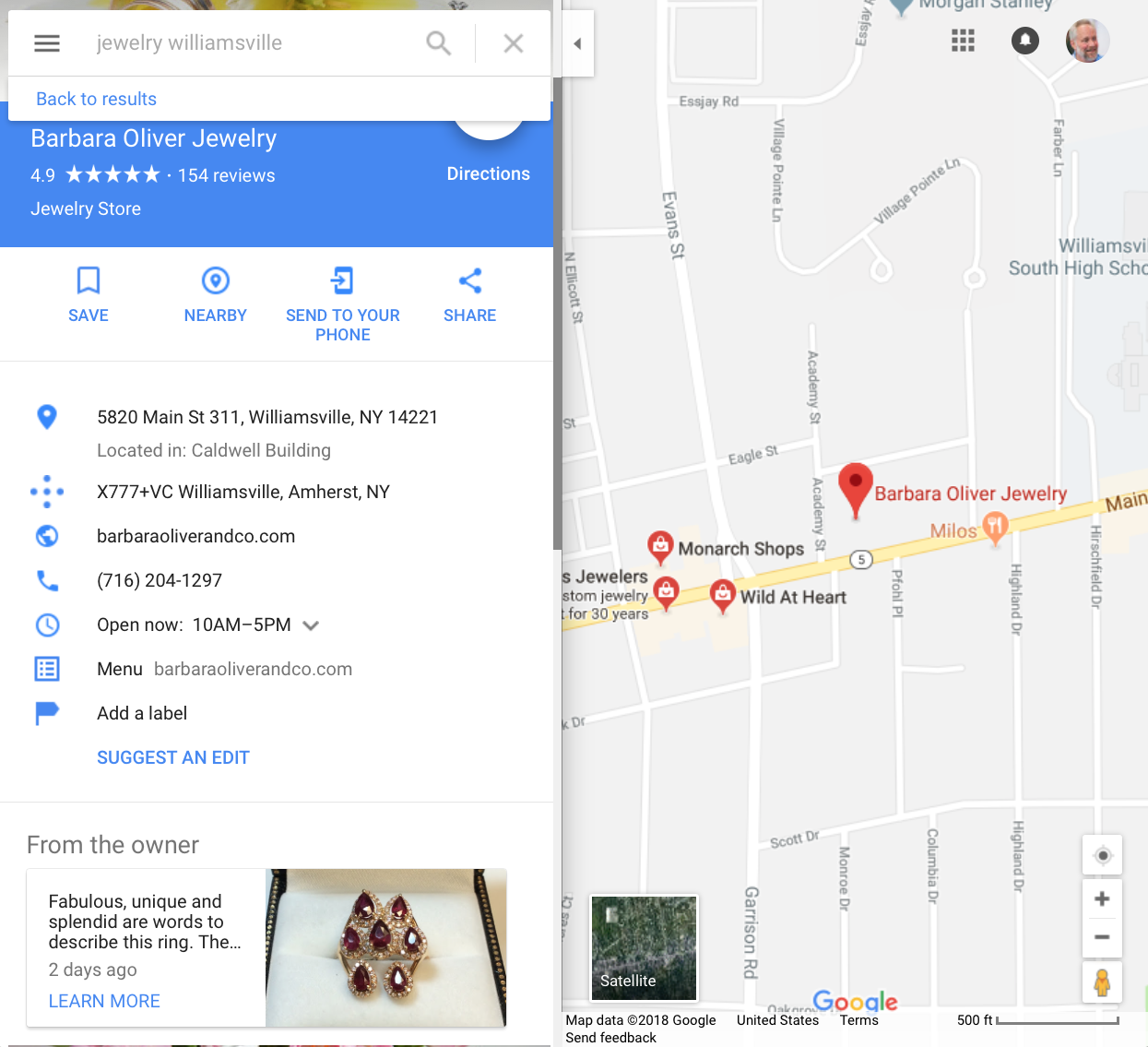 Several readers asked me why Google made this change. We will never really know as we can't see what Google sees. I am sure if you ask them they would say that it's what the searchers preferred. If you ask a Google skeptic they would suggest that Google wanted to control user behaviors and not send them off site so quickly.
I don't really know. And it could be that both are true. One speculative thought is that Google is freeing up space in the prime territory of the Knowledge Panel for an increased use of CTA around their Reserve with Google product. We have been seeing this in more and more tests.
Regardless, at least for the next few months this appears to be the new normal and while it makes posts somewhat less valuable I still see significant value in using them.
Reference Screen shots of Post positioning before and after the change:
I wanted to share, mostly for my memory, screen shots that demonstrated the change.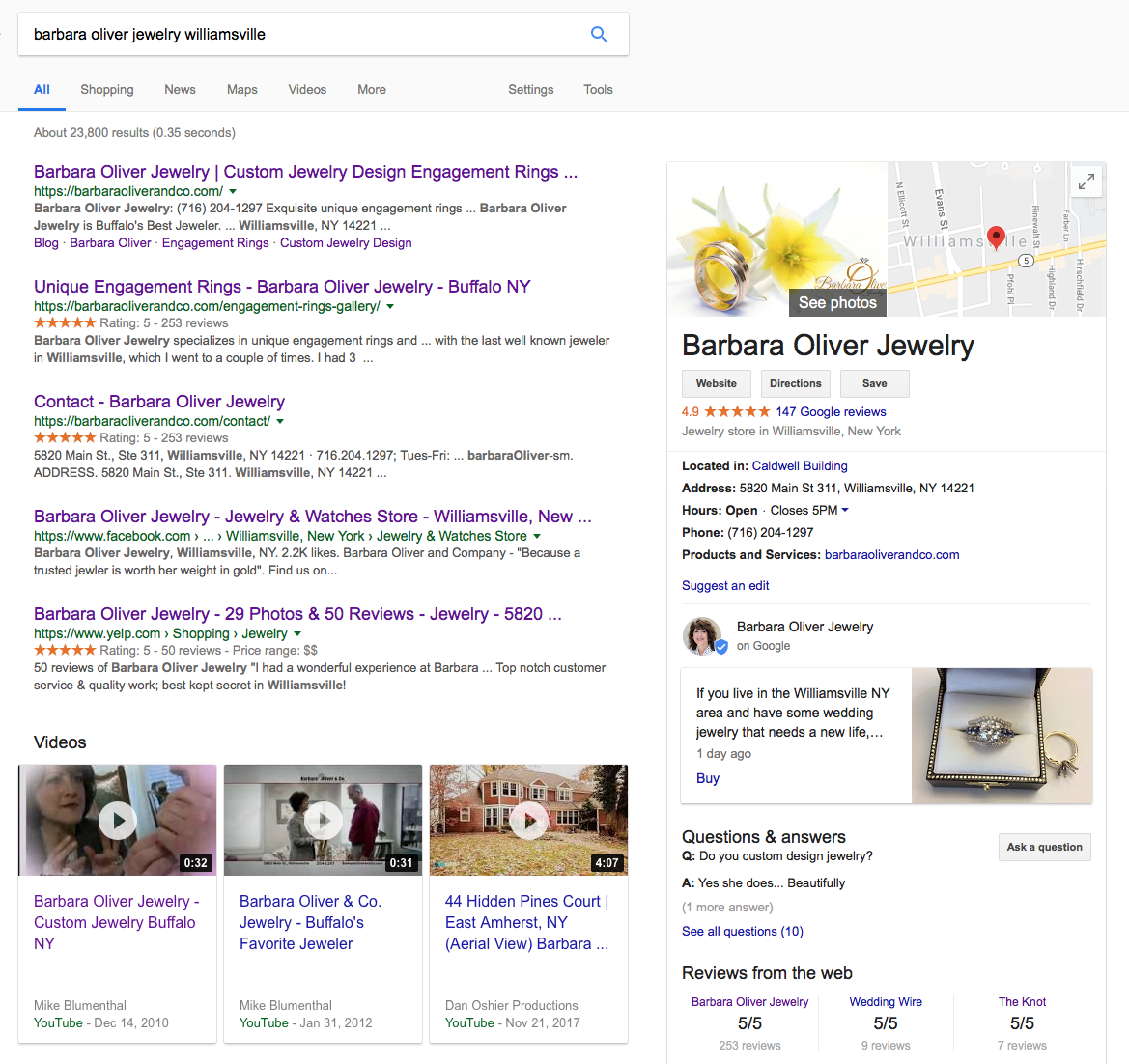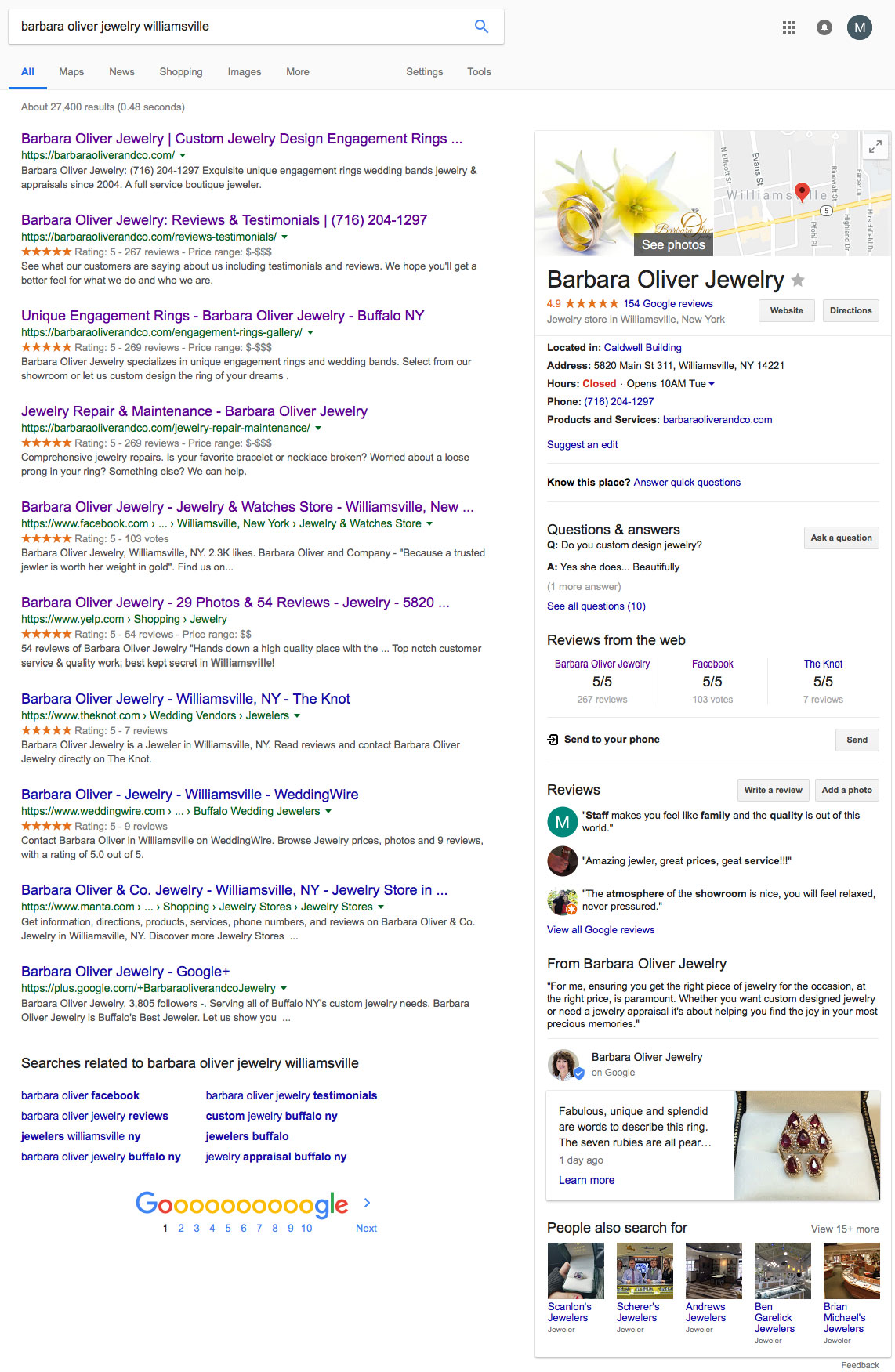 | | |
| --- | --- |
| Previously Posts showed in the same place in the Knowledge Panel as on the desktop, just below the NAP | In the new layout Posts have been moved down and into the organic results. almost 3 scrolls below the first screen. |