Understanding Google My Business & Local Search
Google Testing New Knowledge Panel Changes
Last week Google, in a disappointing action,  moved Google Posts from front in center of the Knowledge Panel to the bottom of the KP in organic and to the middle of the search results in mobile. Obviously, this is likely to cause a reduction on conversions as the Posts are less visible and lower on the page.  Nate Someson noted this decrease on Twitter.
This week we are seeing signs of a new test that is likely to further reduce searcher interactions with a brand's Knowledge Panel. In tests first reported by Maulik Pnchal and confirmed by Dan Liebson we are seeing the "People also search for" being moved from the bottom of the Knowledge Panel to the absolute top of SERPS on brand searches: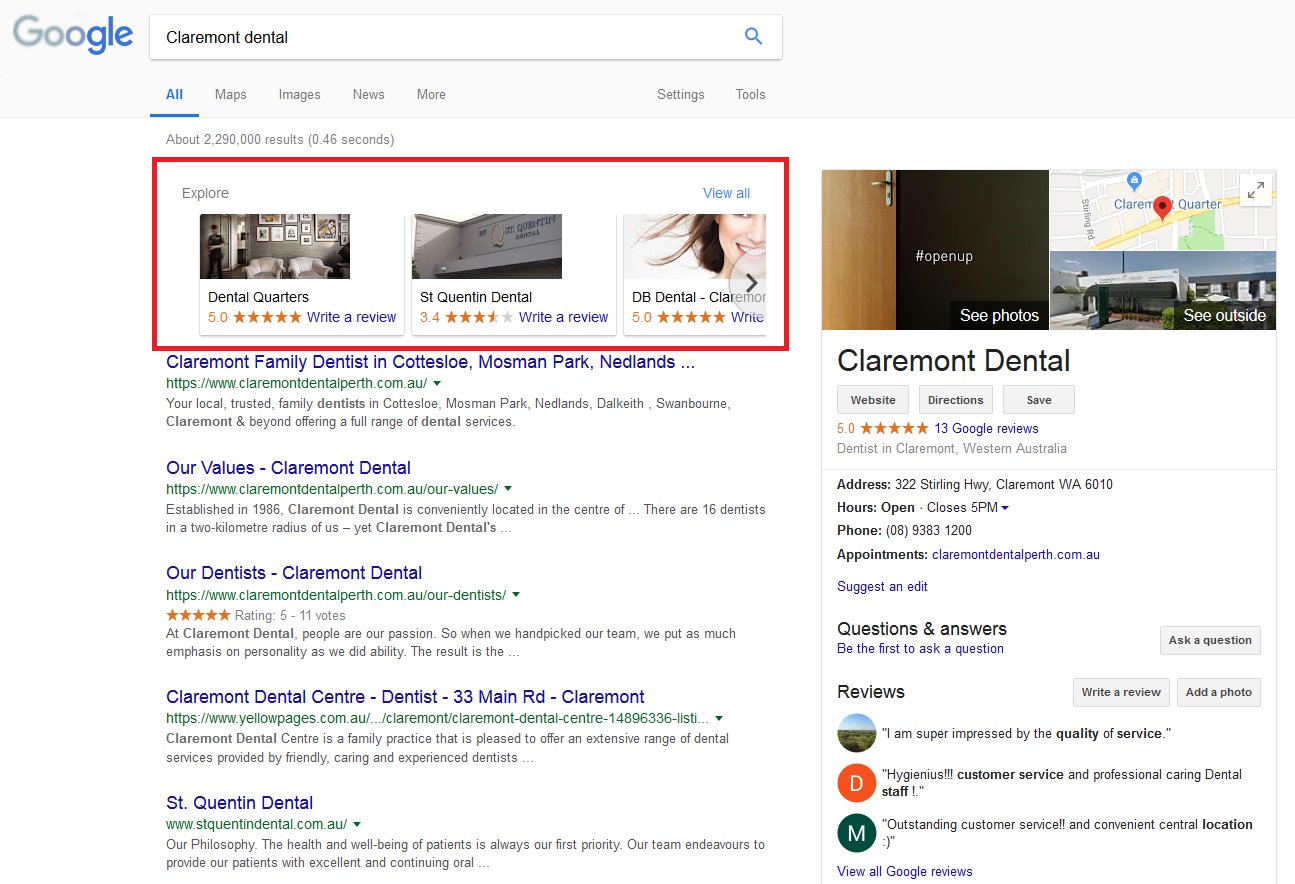 This test was first spotted by Sergey Alakov who first noted it in May.  It is not visible for most searchers. Sergey has a mobile screen shot.  The fact that the test is still around 5 months later says that it was at least good enough to keep testing. Sergey noted on Twitter that  "the test is expanding, or the roll-out has begun".
With these moves Google  seems to be minimizing brand traffic, attempting to increase the depth and diversity of searches that start with a brand search and possibly free up Knowledge Panel space for more ads.
Google does not charge for Posts or the KP presence, there are lots of ways to increase income when you run the show.