Understanding Google My Business & Local Search
Google Insights – Queries used to find your business
I just saw this Google My Business Insight feature: Queries used to find your businessSend feedback. Per Google these are "The most popular queries for your business by unique users"
I have been on a trip for the past week and less than observant of Insights so this could have shown up at any point and I wouldn't have known.
That being said it appears that it is a useful upgrade to Insights. They currently are only showing for 1 month and 1 week but they seem to surface the kind of detail that has been harder and harder to find from Google: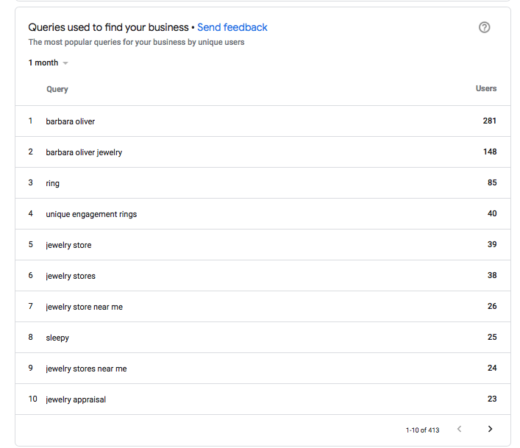 Let me know how long you have been seeing this, if you have been seeing this, whether you find the data useful and how you might use it.