Understanding Google My Business & Local Search
Google to Roll Out "See What's In Store" as a Free Knowledge Panel Feature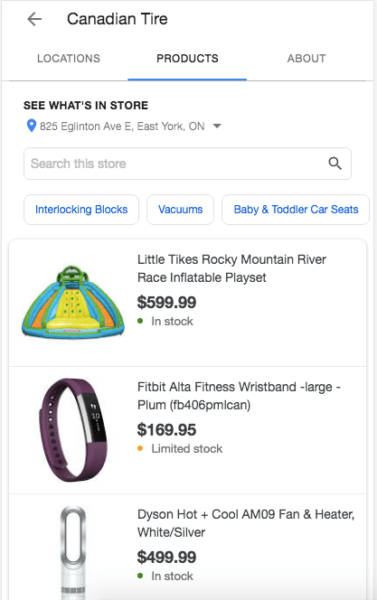 Yesterday, Sergey Alakov and SearchEngineRountable reported a new siting in the Local Knowledge Panel: See What's in Store.
Today, Google has announced on Inside AdWords that as part if its new inventory feed program, See What's in Store will be a free feature.
From the Adwords Blog post:
Onboarding to both local catalog ads and local inventory ads is now much easier for retailers of all sizes with the new local feed partnership program. The new program allows point-of-sale or inventory data providers, like Cayan, Pointy, Linx and yReceipts, to provide sales and inventory data to Google on behalf of merchants, so they don't have to create their own local product feeds. As an additional benefit, retailers can showcase their local inventory for free on the "See What's In Store" feature on the search knowledge panel.