Understanding Google My Business & Local Search
Google Posts Testing More Visual Display
Petra Kraft, a long time Local SEO and careful observer in the hospitality space, noticed an interesting test in Google Posts.
She found a Knowledge Panel where Google was showing six posts using the primary image and a text over lay and the abilitly to see more via a right arrow.
This is one of may tests and upgrades to Post of late: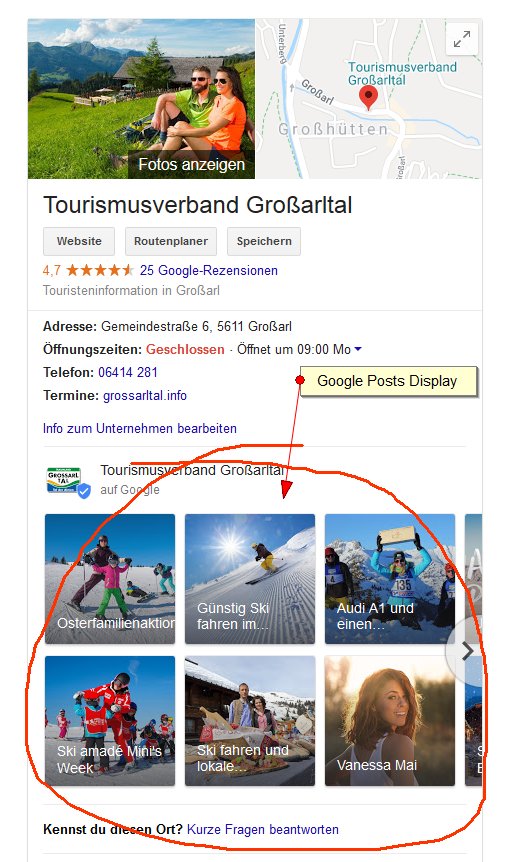 Currently the posts show in a mini carousel but with only two posts and the immediate call to action showing.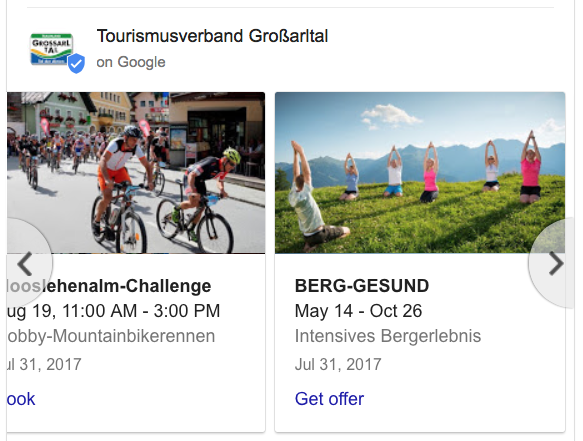 In a similar vein Ellen Edmands noted that she was now seeing (obviously also a test) a link to previous posts in the desktop Knowledge Panel (it has been like that in mobile for a while):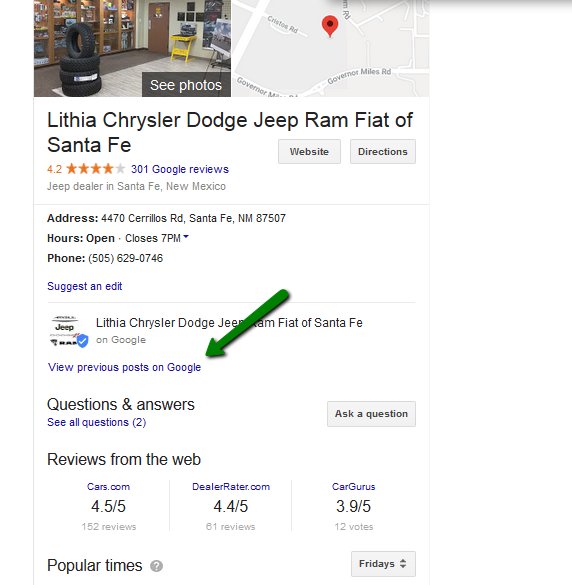 Of all of the products introduced to Local over the past year, Posts is both the most generally useful and the one with the most obvious on-going development. Google has introduced a range of new CTAs  with things like product posts (reported by Ben Fisher of SteadyDemand):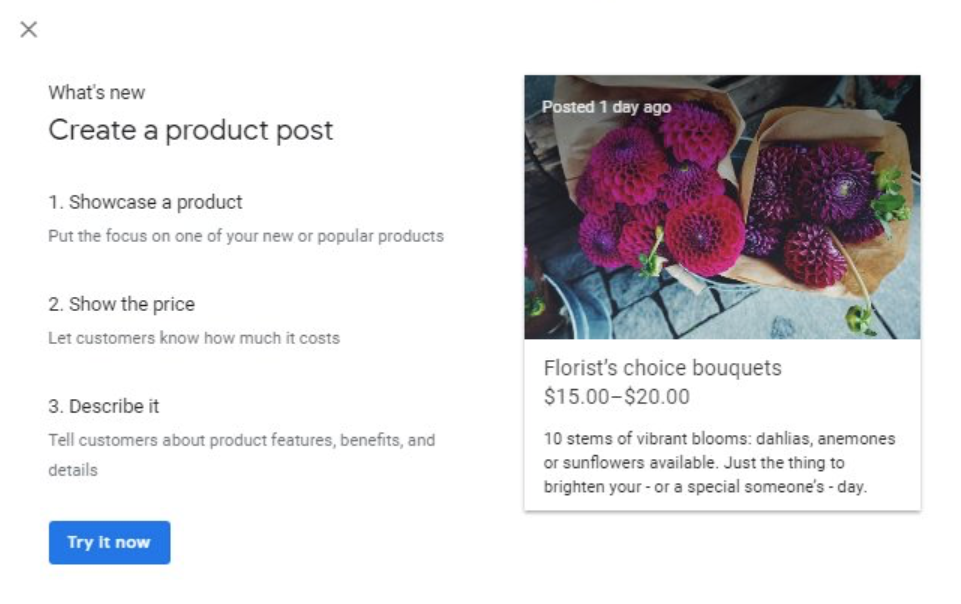 Posts is an interesting product in many ways. When introduced a year ago, it is really the first time that businesses could write directly to search. It is a super easy way to stream content that is both free and likely to be seen. As such it's a great way for Google to get on-going SMB engagement with the GMB dashboard, obtain long tail location information AND to position Google in their battle with Facebook. While Facebook reduces organic reach of post ever further closer to zero in an asymptotic fashion, Google is providing increasing visibility.
It is also interesting in that it offers a way for agencies to provide regular and valuable posting and creative services to SMBs by implementing a regular Post regime. In that regard, Google, in providing agencies with a clear income opportunity & by making the product available via the API, seems to be having a change of heart and  thinking vis a vis agencies large and small.
As a note for those of you looking for ways to execute an agency strategy with Posts, SteadyDemand has recently released a full service white label approach to Posts and CitationManagerPro has created a Posts scheduling dashboard for those agencies desirous of doing it themselves.