Understanding Google My Business & Local Search
Google Adds Restaurants to the Book with Google Feature
This was mentioned on twitter several weeks ago and reported on in France about a month ago (h/t Sergey Alakov). I missed the memo.  Google is now supporting restaurant reservations with the Book with Google Feature in the GMB.
When initially introduced in October, it supported 12 booking programs across a range of verticals.
OpenTable was not mentioned at rollout. One wonders what other verticals and booking packages are in the works.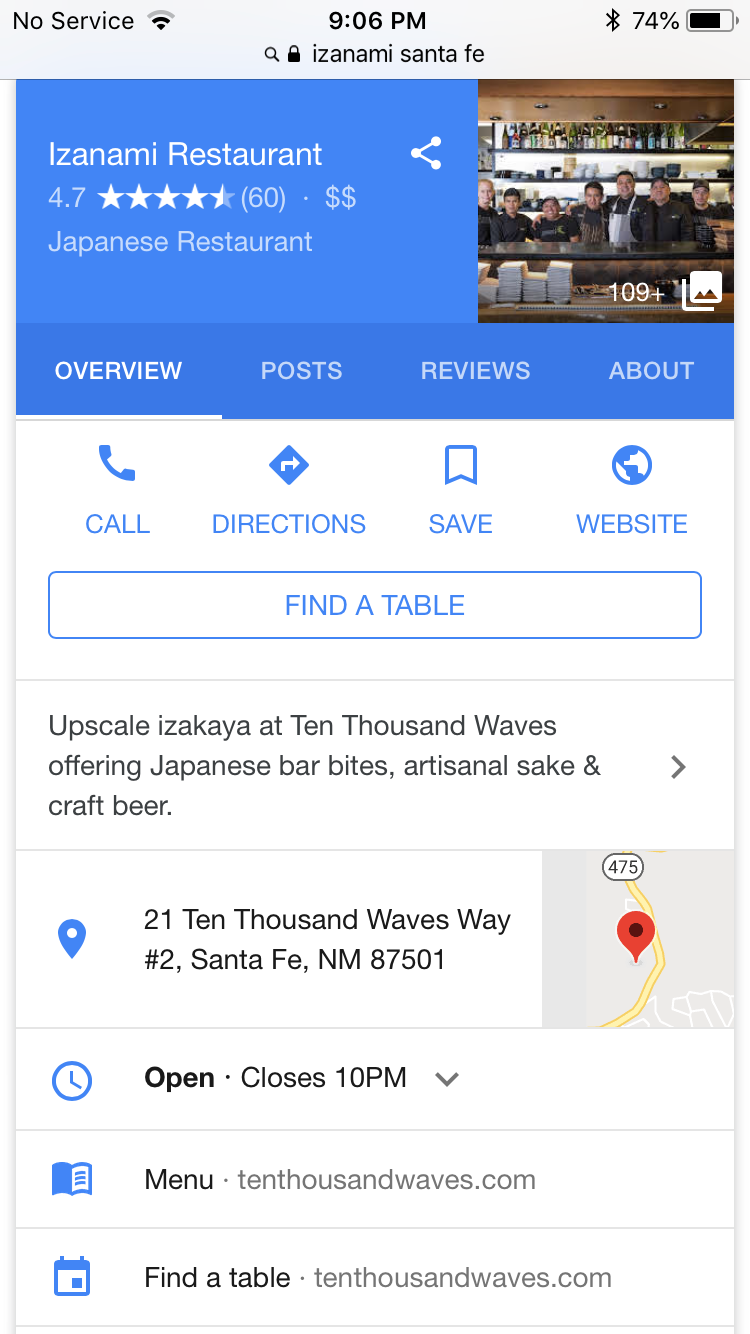 The  booking button is a very large call to action on both mobile AND desktop views of a restaurant.
The feature, consistent with the earlier booking services, provides Google OpenTable and restaurant specific insights into its utilization.
A restaurant, comparing Google to their OpenTable data should be able to get a solid sense of where the bulk of their transactions are occurring.