Understanding Google My Business & Local Search
New Google My Business Dashboard Slowly Rolling Out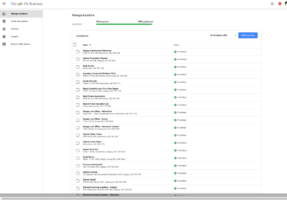 In November, Google announced the limited availability of a new "UI for Google My Business to better allow users with multiple listings to view and edit their information".
Google noted the following about the new view:
What's changing
User's will no longer need to switch between card and list view within their dashboard, all users, large and small, will be using the same interface.
The new dashboard is much easier to navigate, allowing you to click into a listing and editing within the same window.
Features such as Posts and Insights are now more easily accessible, displaying on the side navigation panel of the main page.
Adding more listings will no longer impact the loading speed of the page.
I have not yet seen this new feature but reader Maurice Smit of Keaton Online Marketing sent me screen shots of this new layout in December. He is located in Europe where this interface appears to be more common.
This interface seems to be steadily and perhaps increasingly showing up in the US. Jeffrey Magner recently tweeted some concerns about the new dashboard.
@mblumenthal what do you think of the new GMB Dashboard? Opening a listing no longer opens in a new tab. I appreciated it when it did that. Have a great Friday Mike!

— Jeffrey Magner (@jeffreymagner) March 16, 2018
(I actually don't like the feature where Google spawns so many new windows).
Andy Kuiper, a Local SEO in Edmonton, sent this screenshot of his recently updated dashboard: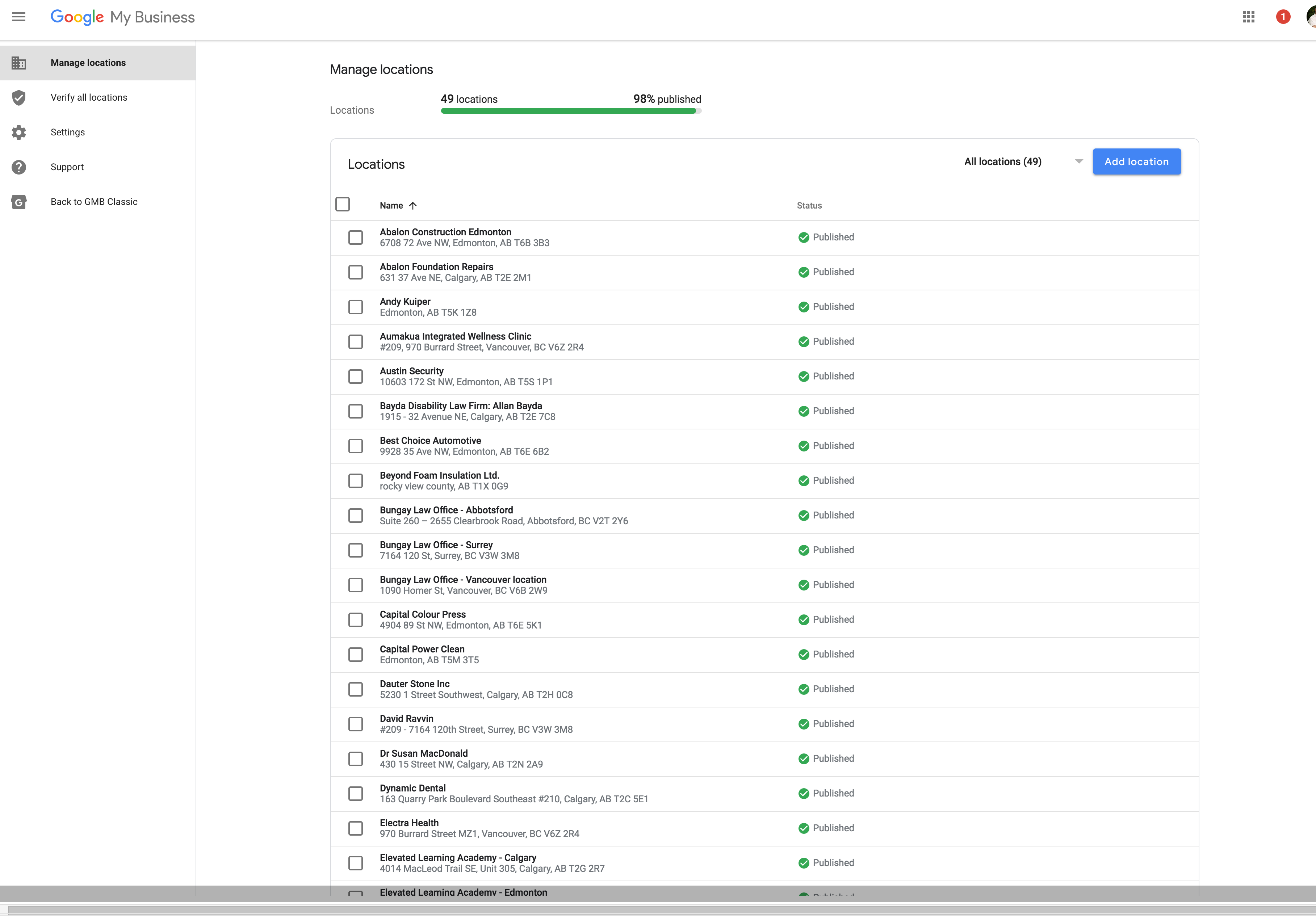 A big benefit of this update is that the arbitrary limits on the number of listings in an account seem to have been removed and the speed issues apparently will be gone.
These changes are in a long line of upgrades to the Google My Business Dashboard since the dis-integration with Plus as Google has moved towards a single, integrated experience in the Dashboard that is the same regardless of whether you are an agency, a single location or a brand that does bulk uploads.
This improvement, along with the API and other changes, is a recognition on the part of Google that the dashboard does not just serve the small business nor should it. 
I am curious how many of you see this new(ish) dashboard? And if you have what do you think? Is it better, faster, more annoying? What?