Understanding Google My Business & Local Search
Google My Business Expands Optional URLS for Appointments, Reservations & Ordering Ahead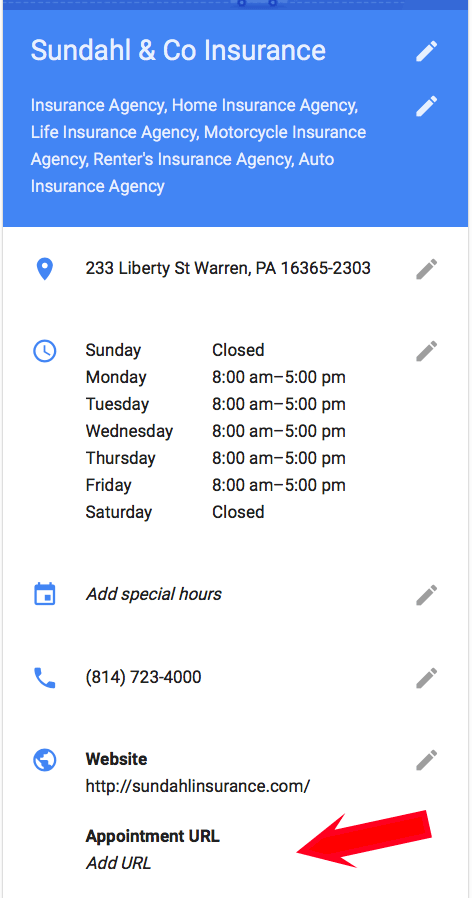 Joel Headley of PatientPop pointed out on Twitter that Google had added the ability to add a "make an appointment" URL to physician listings and other verticals, It appears that they have expanded these in various verticals and not just physicians as well as adding vertical specific options.
Professionals such as lawyers, doctors, insurance agencies, consulting firm & psychologists as well as construction, computer repair, flooring and plumbing companied have the ability to add the make an appointment URL. I am sure that many other categories do as well. The only listing where I didn't see an option was a bricks and mortar lawn and garden location.
Restaurants are also now allowed to add both a reservation and an order ahead URL to their listings.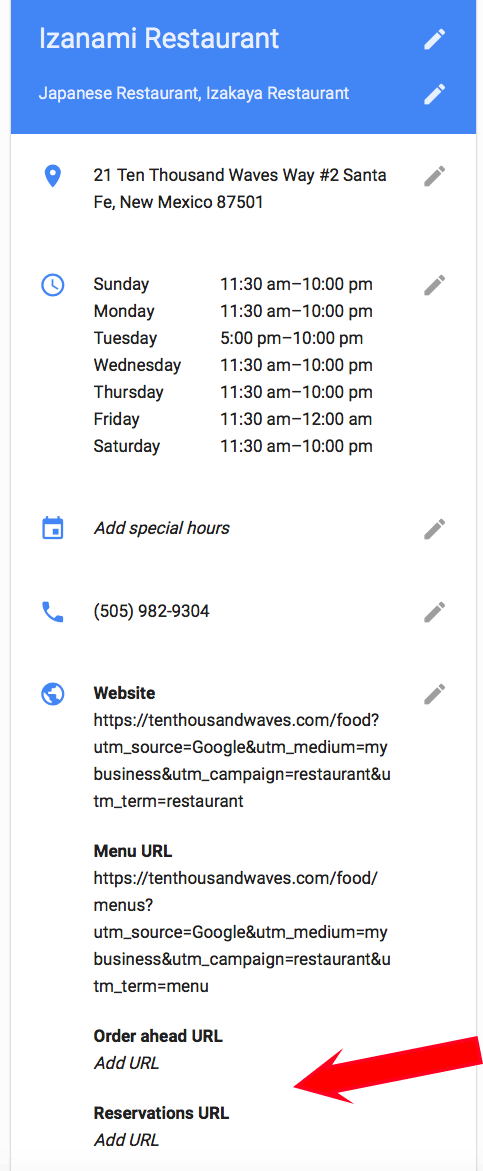 Update 4/10: Google has published an updated Help page: Local Business URLS. On it they note that there are the following types of URLS available:
Booking an appointment
Placing an order
Reserving a table
Searching for items
Viewing the menu
They also note that "In some cases, links to certain third-party booking services will appear automatically on business listings. These links cannot be edited in Google My Business".
I have not seen the searching for items option, if you have I would like to know what the context was. It also isn't clear to me if the business already has a 3rd party booking service link whether they can add their own book an appointment link and whether they will co-exist or not. Please let me know.