Understanding Google My Business & Local Search
Google Rolling Out Integrated GMB Update
Brian Barwig of Integrated Digital Marketing has pointed out that Google has been rolling out a number of updates to the Goggle My Business Dashboard. The latest is one that provides an improved, easily accessible menu to the left had side of a the listing view.
The new menu surfaces both listing and account specific tasks like making it easier to switch between business accounts. Things like user management are now more obvious.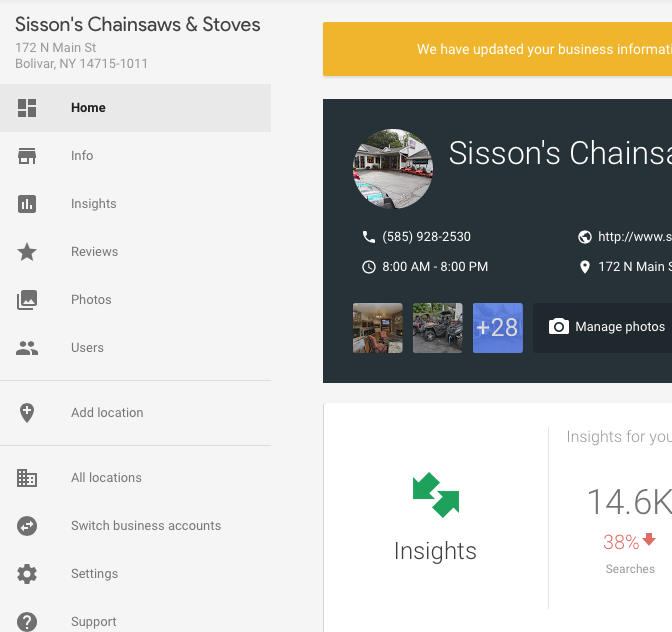 The business account functionality, long in the product, has also recently (last month?) been elevated in visibility, making multi account management that much easier.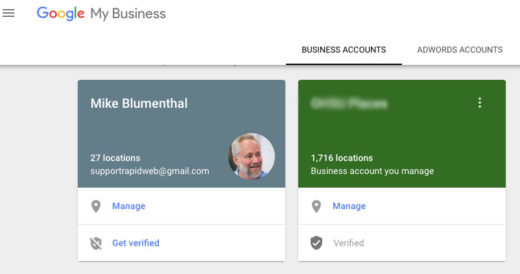 There has also been a small update to the photo section that now shows individual views plus how long the photo has been uploaded to the dashboard.  I go into this section so rarely that I have no idea when those metrics showed up.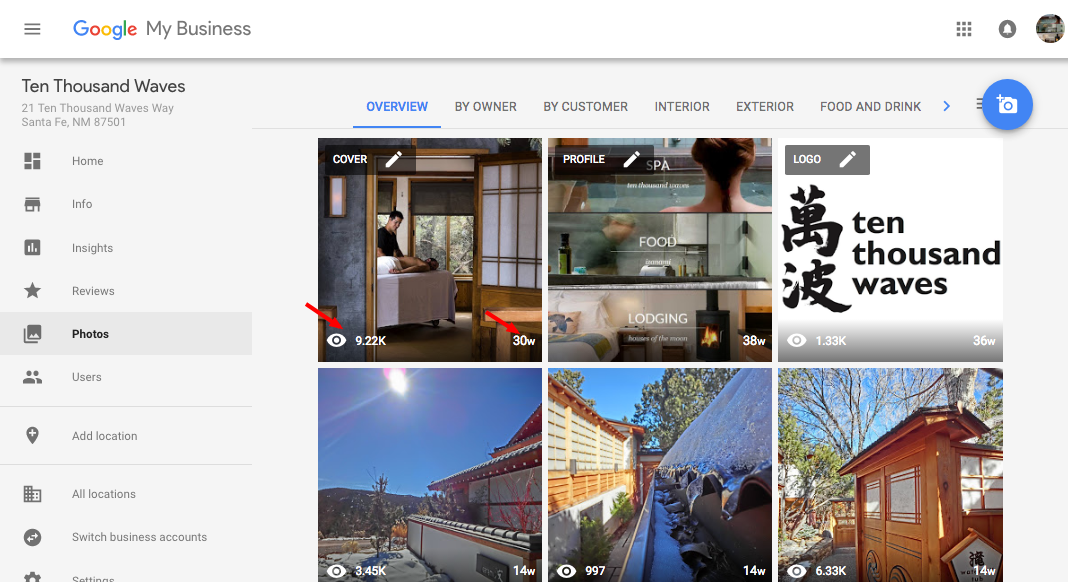 Google appears to be applying some of the AI Photos magic to the images and categorizing them automatically as well as allowing the business to sort them by either date or popularity. Given that we have no idea how Google chooses to display these images or when the popularity number is meaningless without further explanation from Google as a image chosen as a profile image will have much more visibility than one that is not.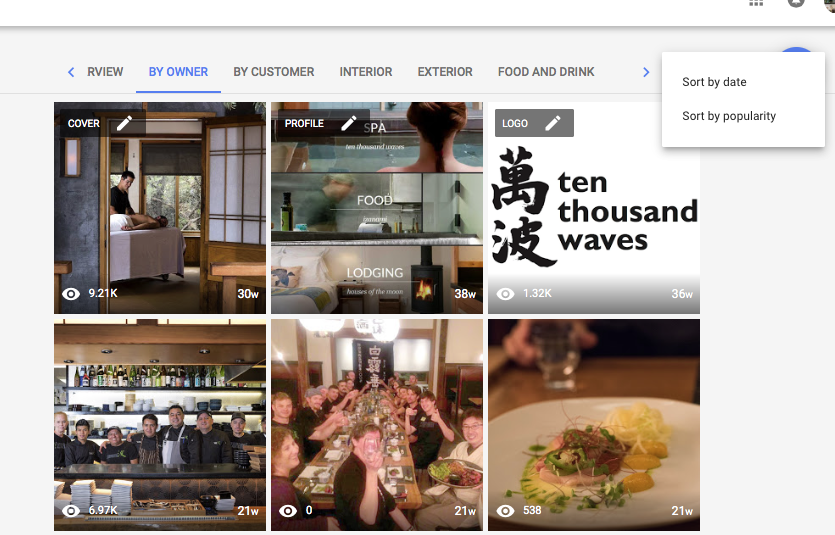 These upgrades are part of an on-going effort by Google to consolidate and simplify the GMB and create a single unified interface. From what we understand, these changes will be followed with a new tweaks until there is a single unified dashboard for managing both individual and bulk listings.