Understanding Google My Business & Local Search
Just How Long Can a Google My Business Name Be?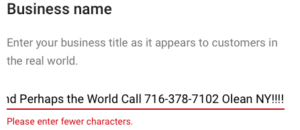 Update 5/8: And the answer is 100! I continued testing and determined that if attempting to use 101 characters, the edit gets rejected with a Please enter fewer characters message: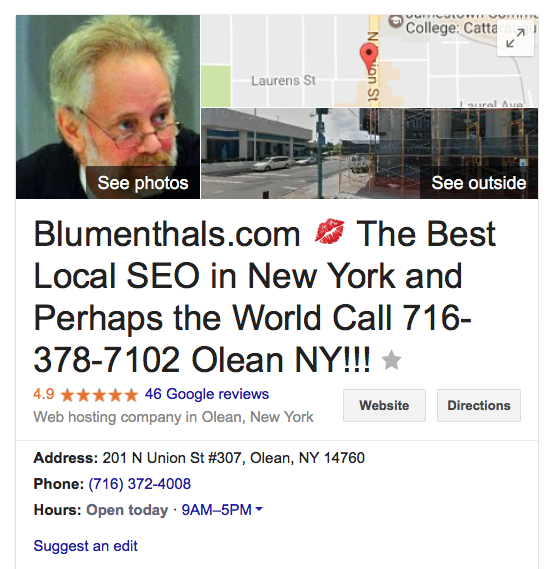 My exploration inside the Google Spam Hall of Shame made me curious exactly how long a business name could be. While I have yet to find the absolute limit I have determined that it is somewhere between 97 and 107 characters. Not sure how I have lived this long without that piece of information.
Armed with this knowledge you can now go modify your business name to your heart's content.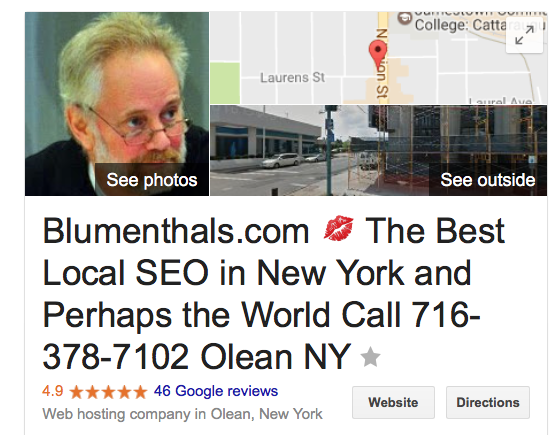 Poster Ewan Kennedy of Adduce SEO in Surrey is getting into the spirit of this challenge. He hit 97. Do I hear 98?