Understanding Google My Business & Local Search
The State of Internet Marketing for The SMB: Frustrated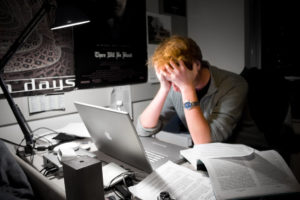 I recently received this comment from poster Frustrated.  And it rang so true that I decided to track the writer down.
Frustrated is Marc Reisner of Reisner Construction in northern Michigan. He has moved around a bit; Colorado, Seattle and finally landed in Port Sanilac, MI. Turns out he had relatives from the Olean area so we had a long talk. He wants nothing more than to move out of home construction and into making custom furniture full time.
He thought he could do that with internet marketing. But the lack of knowledge opens up small businesses to this sort of problem that he writes about. They are vulnerable  while thinking that they are missing something that the cold caller is promising to deliver.
It is interesting that Google, by association, was tarnished with the same brush. It is not surprising that the over promising and under performing digital marketing hype plus the hard sell scammers, ended up hurting Google as well as everyone else in the space.
Here is Marc's story:
*****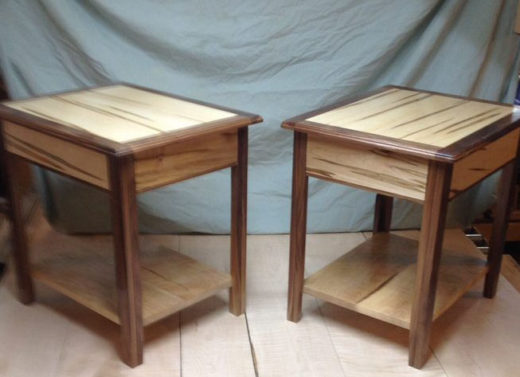 I was contacted by Yodle, then Townsquare Interactive, then Yelp. All 3 within a year.
Wanting to sell custom made furniture via the Internet, I fell for Yodle with anticipation of what they promised. After an initial discounted 6 months, no results….account closed and listing was pulled off the internet.
A week later TS calls. Their sales pitch was similar to Yodel, but they do not hold you to a predetermined period of time. 3 months, one call. I closed that account & lost a website.
Then, Yelp called. I explained to them my results with the first two and was lead to believe they were more established with a BBB rating and would create more business. I fell for it. They assured me they were the best. (I took notes on every conversation.) An initial monthly fee + $6 per click……meaning anyone calling my number listed on the internet I got charged $6/call. The number of calls that supposedly were dropped my me was unbelievable and I complained about it.
In looking at the actual phone numbers, I'd call the numbers Yelp listed and got the other side to answer with a recording, "The number you have called is not a working number." The $425/month hit…..one contact via by one person, which looks like one real client.
It was a pain to actually close the account with Yelp with a closing fee of $450. They said they'd leave the account active for 2 months thinking I'd reconsider. One thing to do is set up your account with a credit card that is front loaded….put money into the card so you know how much will get spent, it's like a debit card, but more protected from hackers. I closed the account.
Today, Google called to list my company for $600, but offered a one time discount dropping the fee to $399 for life….One time offer. I'd heard that before from them. I told them up front I'm not agreeing to sending any money today, I got this 'that's okay, I'll just finish your company information'.
When done he went for the money via Cc #. I refused, so he said "I'll get our finance manager on the line, he can help you. As soon as he said that, Bryce pipes in saying he had been listening to the call and could offer a better deal, $299 for life. I told him I didn't have the money today…they hung up.
Word of mouth is the best advertising I've experienced over 35 years. Using the internet sounded appealing, so I figured I'd give it try hoping to find a good company to work with. I've not found one yet. I've learned a lesson that hopefully no one else will have to learn.
****
In a subsequent conversation where I asked if I could publish his name he noted:
As to the use of my name in your blog, I don't see it as much of a problem.
It's one of those "buyer beware" reality checks I think a lot of potential customers need when considering using an online advertising company that sells anyone the idea that "within 90 days you're business will increase beyond expectation."
Selling positive hype, rather than reality, should come with something only Townsquare Interactive gave, no contract.  I'll give them credit for that.
I am very disappointed with the promises Yelp gave.  Deception at it's best.