Understanding Google My Business & Local Search
Google My Business Photos 3.0 Launches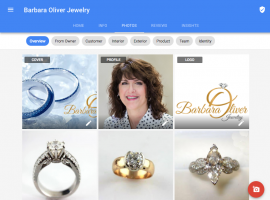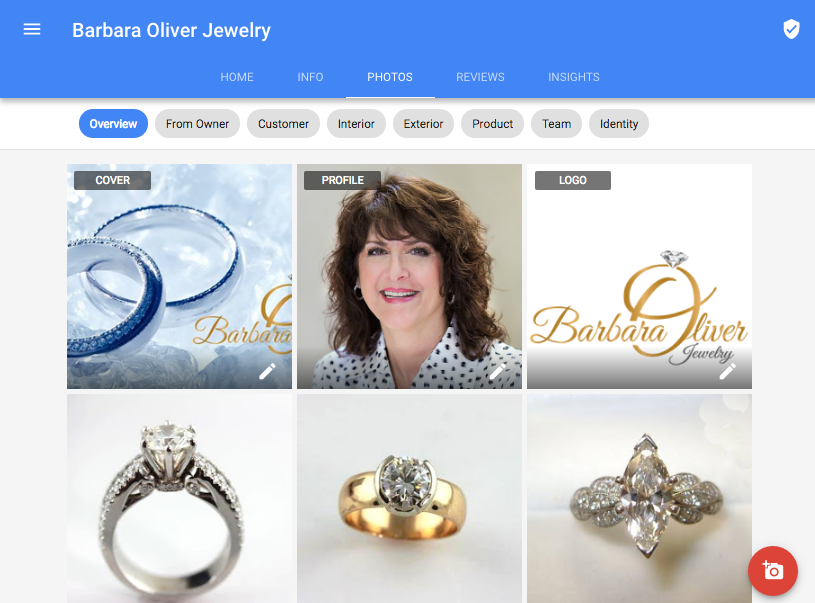 Google has significantly upgraded the interface and functionality of the photos section within the My Business Dashboard.
The new interface replaces the arbitrary categories with tags and allows for a simpler interface for the cover photo, the profile photo and a business's logo.  Although there is no ability to add custom tags, it is a simpler and easier interface that the previous one.
While the profile photo interface is easy to use, it is still not clear whether Google will use that photo or override it with their algo based preferences.
In addition the interface surfaces customer uploaded photos so that a business can see what user generated content exists without the trouble of going into Maps. They do not yet allow inappropriate photos to be reported or removed via the interface but one can hope.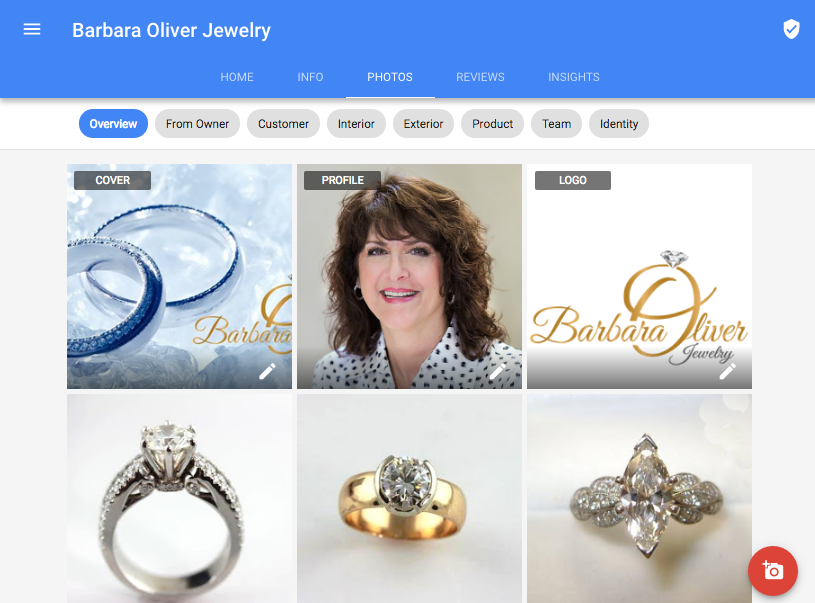 Photos come pre-tagged in set categories. It behooves you to scan each tag result as there are the occasional errors. To edit the tag simply click into the image and select the info button upper right to change the tag. As noted there is no custom tagging at this point.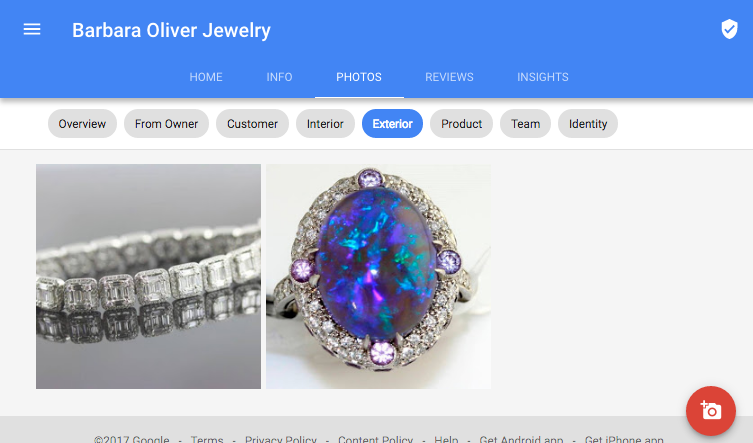 Click the info icon in the far upper right and the info panel will appear allowing for easily retagging the photo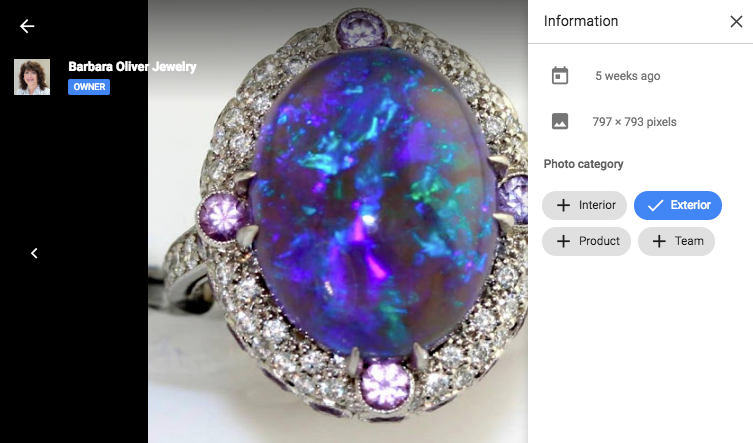 Deleting a photo is equally simple. Just select the trash can. Google will then confirm the deletion.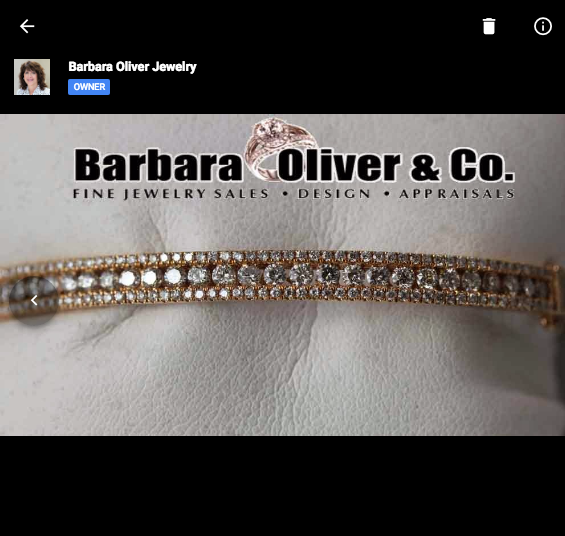 In a recent case study, I found that 70% of web based actions leading to a sale occurred on Google, either in the Knowledge Panel, Maps or the search result. Photos seem to play a huge roll in both the first impression and the subsequent user action.  Google research (found here in pdf) has indicated significant click through improvements on listings with photos vs those without:

Having great photos is one controllable step that can facilitate that initial client interaction. With this improved interface there is no reason not to take advantage of this bump.
Update: As a note different business types and different photos generated different tags. Given that I have not seen Local Guides asked about these I assume that they are machine learning generated. And I also assume that they will be editable when Google has in place a way to prevent abuse.