Understanding Google My Business & Local Search
Google & Confederate Memorial Day Hours
Confederate Memorial Day is celebrated as a public holiday in Alabama, Florida, Mississippi, South Carolina and Texas. Although in Texas it seems to be referred to as Confederate Heroes Day and is celebrated on January 19th. Apparently there though it is considered an optional state holiday  "meaning some state employees will come to work while others do not".
Obviously it is a day with deep and to many, abhorrent symbols of our history. And many would contend unnecessary and hurtful as we  already have a Memorial Day to remember all fallen soldiers.
And Google seems to be in the middle of it. Read this post in their forum:
Hi, it seems that every business in Texas, including ours, has a "Confederate Memorial Day" holiday within their hours listed on Google. Our business absolutely does not want to be associated with this "holiday." Can Google please address this?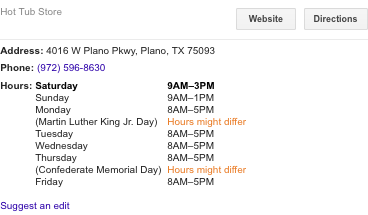 As reader Tom Waddington points out below, in those states that have a state holiday for Robert E Lee's Birthday, that state event trumps the federal holiday of Martin Luther King Day.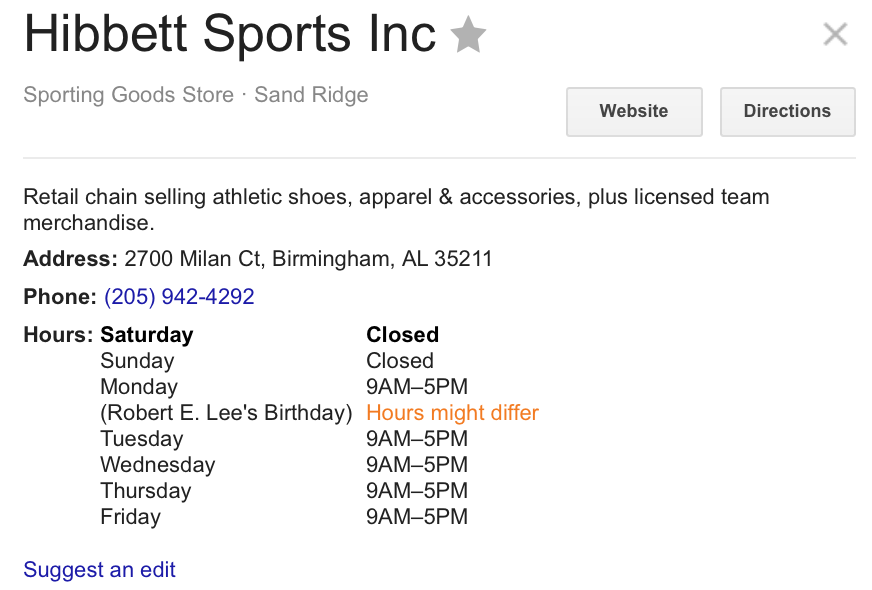 Although it appears that bulk uploads from national accounts have some control over the labeling of the holiday.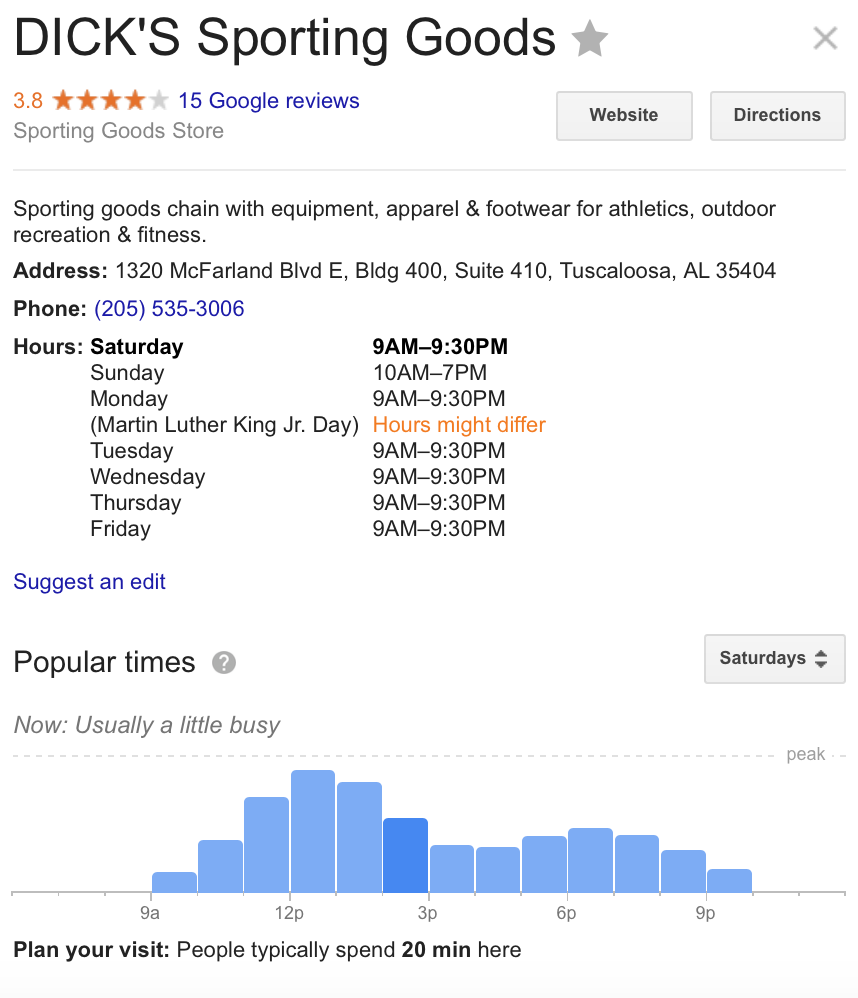 And this example being discussed in the Google Search Community (h/t to Thomas P below):
Your thoughts?
Update Monday 4:30 CST: In states like Alambana that celebrate Robert E Lee Day, Google has apparently updated the display to jointly note both days.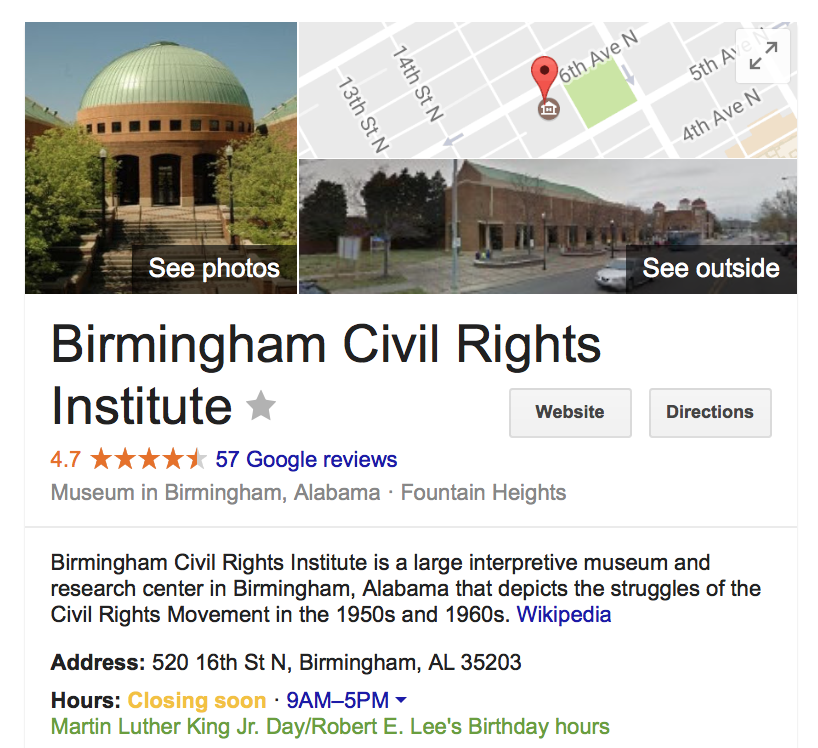 They have not updated Texas's Thursday holiday: Confederates Hero's Day. They retain the mislabeling indicating that it is called Confederate Memorial Day. Google knows the actual name as indicated in this answer box: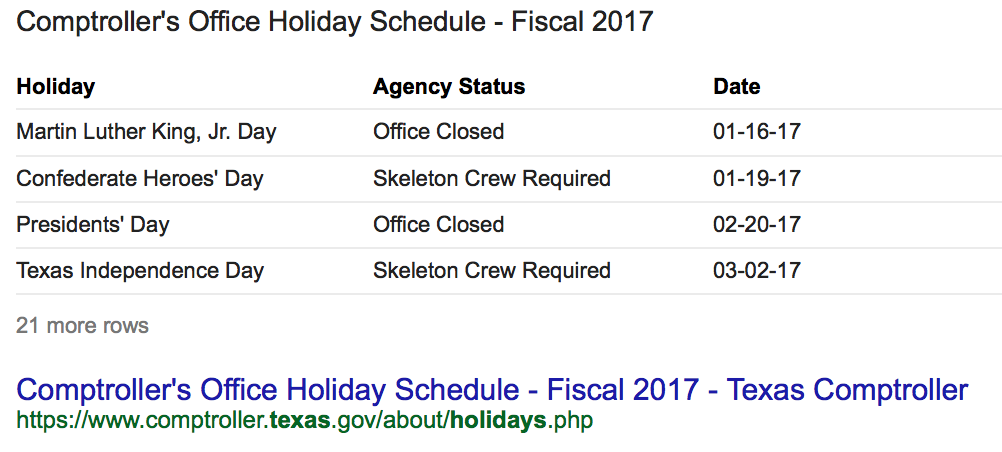 And clearly even agencies are open that day so it is not clear why there is any notation needed at all.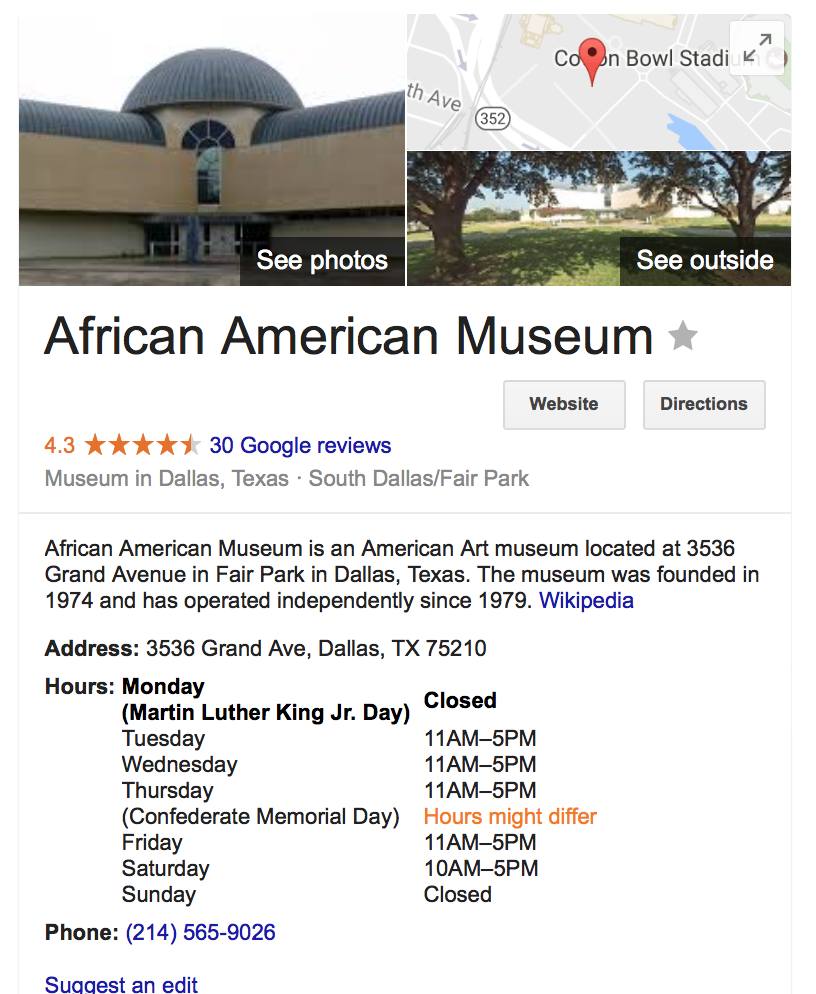 Last year the Dallas News ran an editorial: Confederate Heroes Day has no place on the state's official calendar where they noted: I'm sure some members of the Confederate army behaved heroically in defense of their fellow fighters and their ideals. That should not make them heroes in the eyes of any government entity.