Understanding Google My Business & Local Search
Google Upgrades Mobile Restaurant Display with New Features
Google has recently rolled out a number of upgrades to their mobile restaurant search results:
Speedier Menu Data in an AMP like form
More visual card like Local Finder results
Addition of Happy Hours
Speedier Menu Data in an AMP like form
With the rollout of the updated Google search app, Google is starting to include AMP like menu content attached to the restaurant Knowledge Panel. This is a mobile only feature as on the desktop it still links to the menu website.
If look at this search on the desktop it shows the website menu but on mobile it takes you to a Google hosted menu page. Clearly this is part of Google's on-going strategy to speed up mobile AND keep users on their site longer.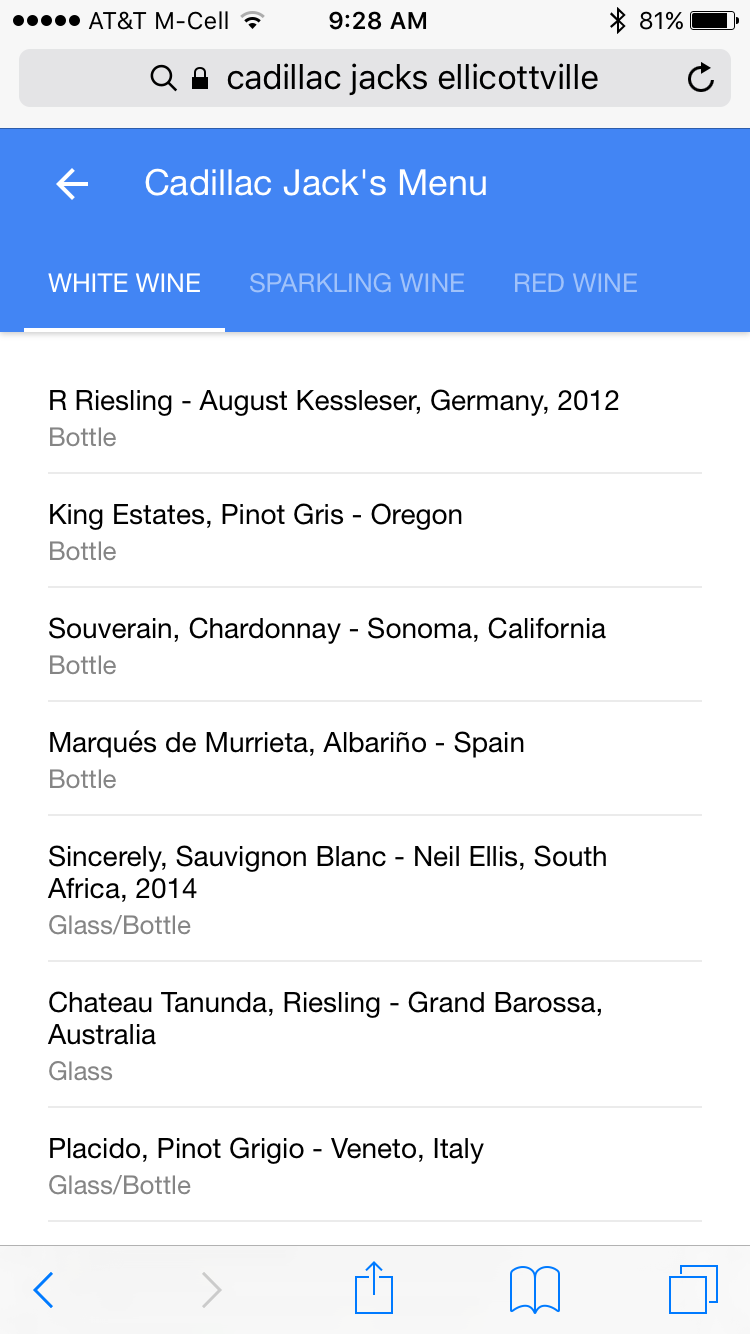 More visual card like restaurant Local Finder results
I spotted this yesterday but Sergey Alakov, a Toronto SEO, highlighted it on Twitter. If an interior StreetView is available that seems to show first.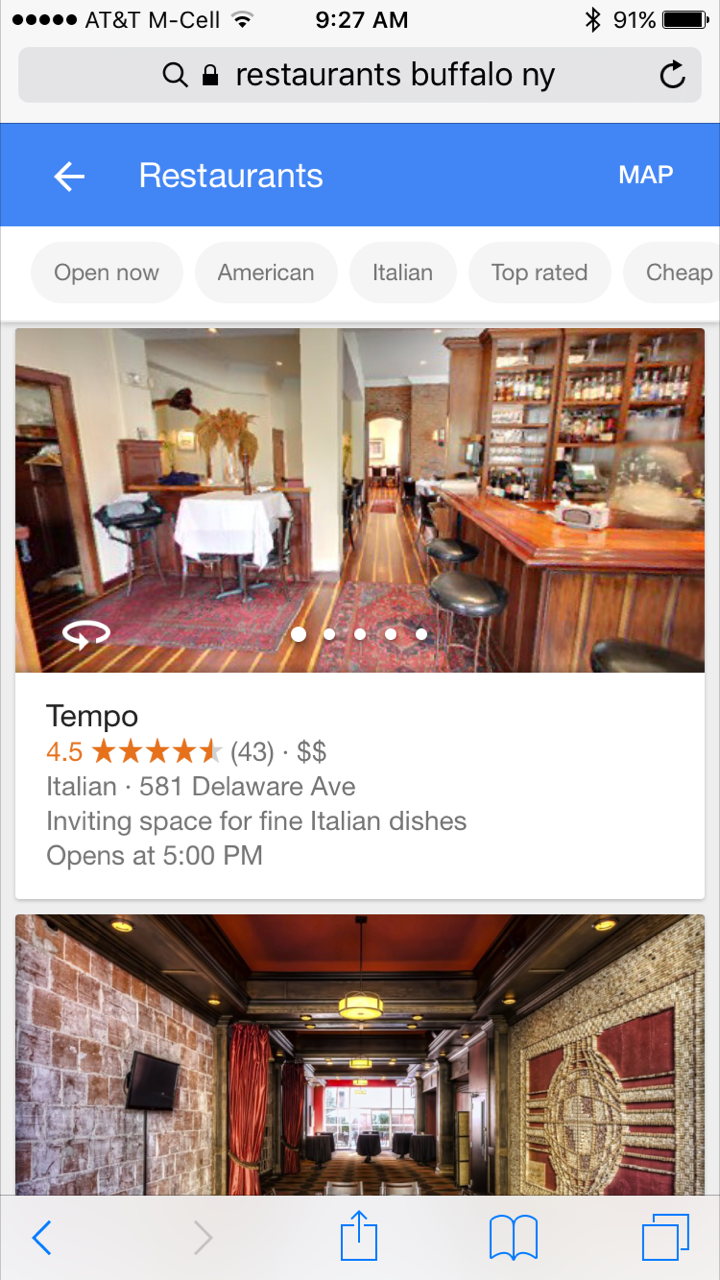 Addition of Happy Hours
These were first noted in the Forum for 169 Bar in NYC with a report of them being wrong and NOT being editable in the Google My Business dashboard. It appears from conversations with Google these are primarily being scraped from bar/restaurant websites although it is also likely that Google has a 3rd party data source.
Point being, its critical that you have them in an easy to read, preferably schema, format on your site noting both regular and happy hours. Google has not indicated when they will support the direct GMB input of these hours either via direct input or possibly API. It seems that the API access is likely to show up first though.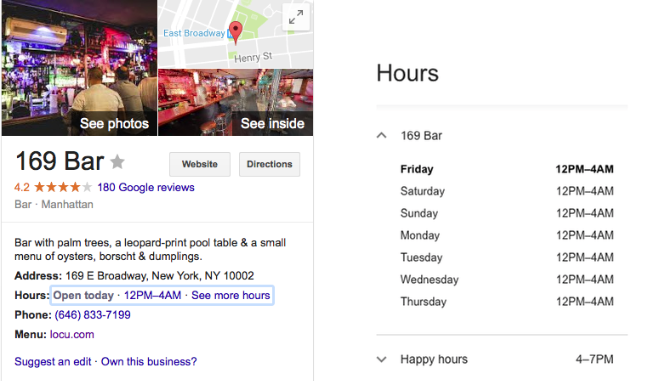 In related news Sergey also reports that, at least in Toronto, all Knowledge Panels have been changed to a full image and no map. I have yet to see this on my mobile device or desktop.
Clearly the obvious calls to action here are to either write a review or add a photo and the ones that are most important to the business of driving directions, calling or a website visit have been somewhat reduced in visibility.