Understanding Google My Business & Local Search
Google My Business Really, Really, Really Wants Your Photos – Will They Really Send You More Website Visits?
Over that past 6 months Google has gone to great lengths to get businesses to post most photos in the My Business Dashboard….
For months Google has encouraged business with the promise that (and I quote): Businesses with recent photos typically receive more clicks to their websites.
Offering up ranking gains or at least more site visits is not typical Google behavior and it seems unlikely that they would say it if they actually didn't provide some boost.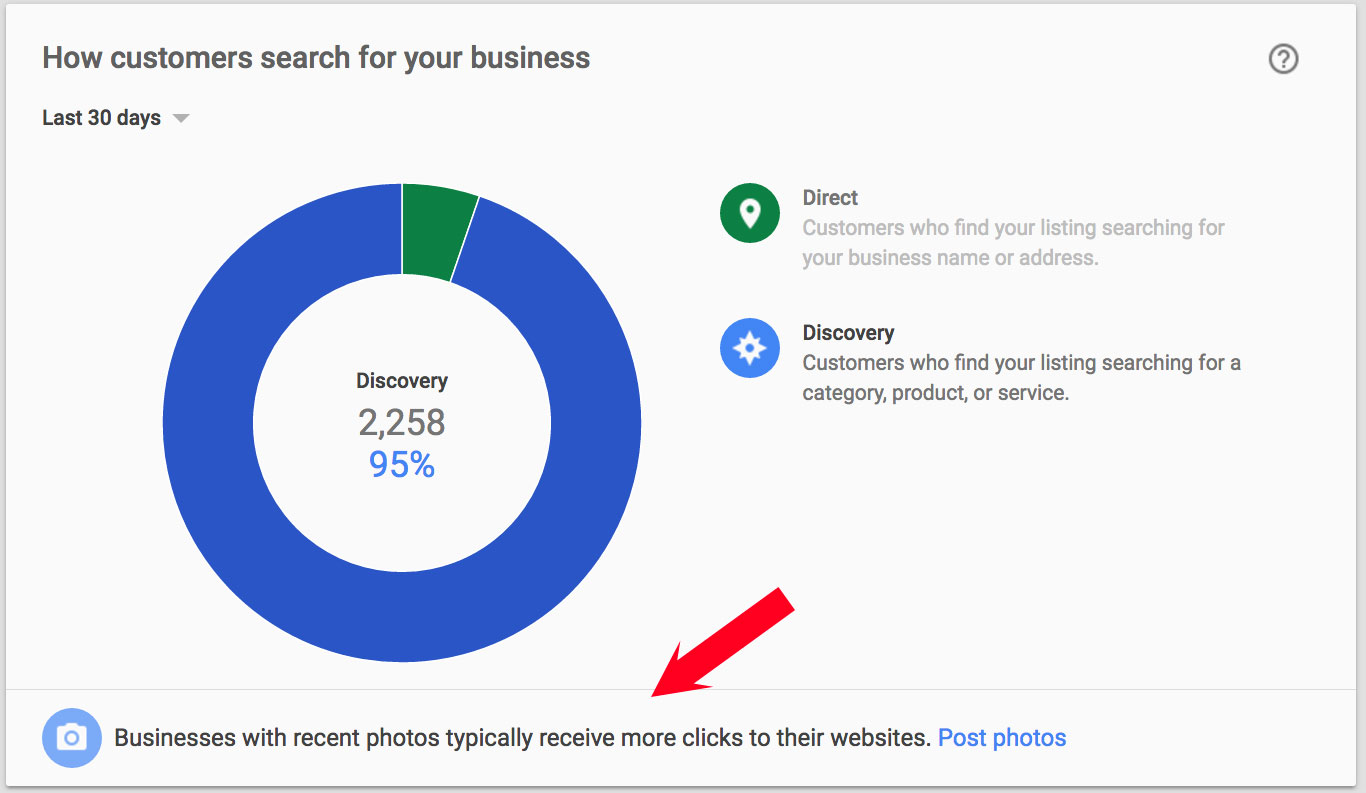 But I just noticed these new reports (who knows when they appeared I have been paying that close of attention) in Google Insights where Google exhorts you to: Post more to stay ahead. Stay ahead of whom? Businesses like you? If you and they both have images does adding more give you some extra bump?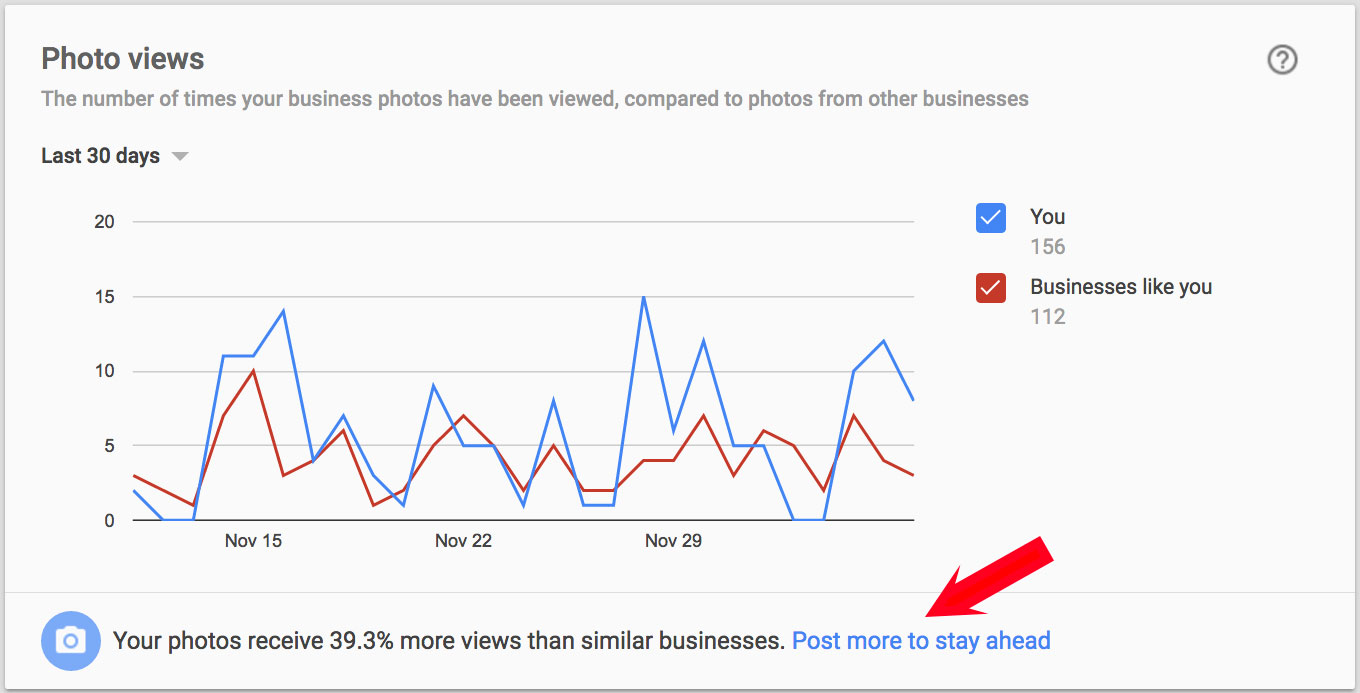 Just to be sure that you noticed the red cape that they are waving,  they directly compare you to some mythical cohort. And they don't just want one photo uploaded, they want multiples over time and set up a weekly chart showing you how poorly you are doing.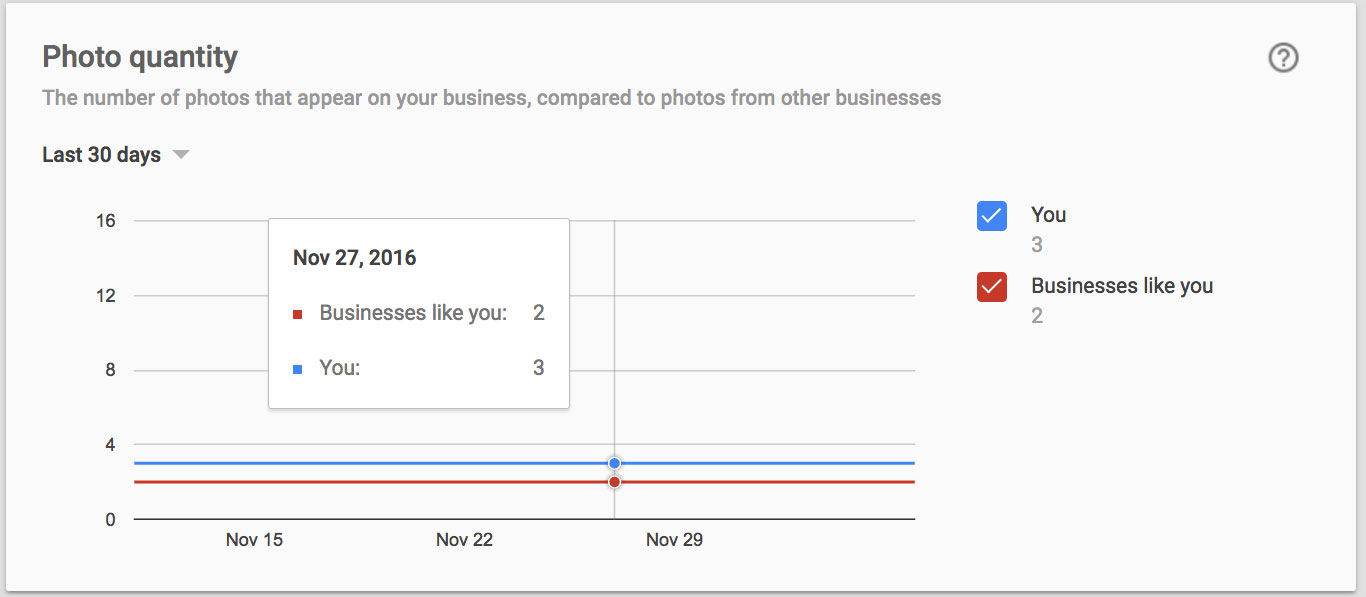 What is clear is that Google wants you to load more photos. They seem to be offering up ranking gains or increased exposure in return or maybe just more visits because you have photos.
Google never talks rank and yet here they are offering some sacrifices on the altar of additional data and increased engagement.
Are you going to provide you provide additional photos and do you think that it will really impact your web visits from Google?