Understanding Google My Business & Local Search
Google Testing Advanced Verification Process for Plumbers & Locksmiths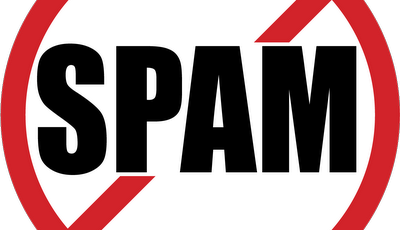 Google announced today a plan to increase verification scrutiny of plumbers and locksmiths. The beta is taking place in San Diego and every verified plumber and locksmith will be emailed a request to go through the new advanced verification process. The businesses will have their application accepted or denied within a two week period.
Google is  apparently focusing on the types of businesses that are often affected by local business fraud and and "make it easier for verified locksmiths and plumbers to be discovered online".
The help documents are posted publicly but remember they currently only apply to those SAB plumbers and locksmiths in the San Diego market:
Some tidbits from the documentation and other dteails:
"Google wants to provide useful and comprehensive local listings to people when they search for businesses. Unfortunately, we've identified a number of fraudulent local service businesses, including locksmiths and plumbers, who use false identities on Google".

The advanced verification process combines internal signals, publicly available data such as state and professional license registrations, and information from Pinkerton, a provider of corporate risk management services. For the business owner, the check includes inquiries into Social Security number validity and, where applicable, professional license validity. At the company level, the check includes inquiries into business registration validity, evidence of fraudulent or misleading behavior on Google, and where applicable, professional license validity.

After your company has been approved to appear on Google, you will be asked to recertify that approval every twelve (12) months.

To help reduce fraud and improve the overall experience for you and your customers, we're now asking businesses to pass an advanced verification process. The process is simple—answer a few questions about your business and complete an application with Google's third-party verification company.
Plumbers and Locksmiths in the San Diego area will be sent the invitation to participate in the Advanced Verification but if they have not done so by November 10th, their local listing will be removed from the Map. If that happens they will be able to still get their listing back but they will be required to go through the Advanced Verification process.
The process is a lightweight version of the vetting that is done during the Home Services process that looks to verify the actual existence of the service area business but does not, like with Home Services, require a Pinkerton background check although it appears to include Pinkerton in the vetting.
Interestingly the process will also be applied to plumbers and locksmiths using Adwords. How that will impact national advertisers is not clear but it should help clean up an other mosh pit if the processes go national.
While this is a step in the right direction to cut back the spam in the the sleazy service area plumbing and locksmith businesses in San Diego it is but a first step. Hopefully the process will be expanded to other spammy veritcals and markets.
If nothing else it is an arrow across the bow of the spammers. It is also a heads up to the many service area businesses, whether spammer or not, that have figured out ways around the Google verification process. Now we will have to wait and see if there is but one arrow or an armada behind the effort. Because an armada and a fair bit of coin is what it will take.
This information came to me (and all of the Top Contributors) directly from Google. More information to follow as it becomes available.