Understanding Google My Business & Local Search
A Summary of Recent Local Pack Tests
Talk about walk and talking in Local at the same time, Google Local has been on a testing tear with the Local Pack.
Lots of reports of new and different pack layouts over the past few weeks. A special nod to Sergey Alakov, Barry Schwartz and Jennifer Slegg and the many other observant souls who do such a great job tracking these things and reporting on them.
9-28 Distance Filter spotted by Sergey Alakov on Twitter.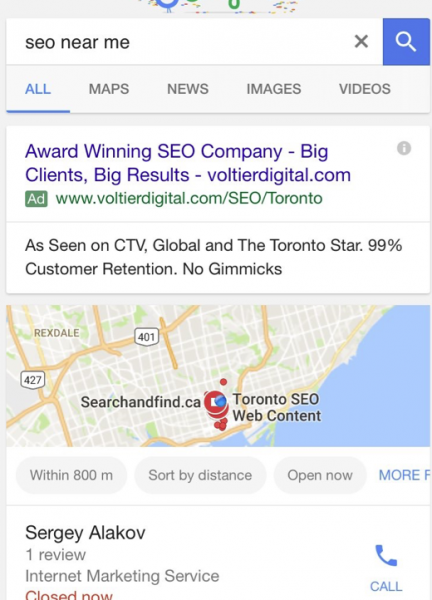 9-26 Blue Links in the Pack spotted by Sergey Alakov on Twitter.and reported at Searchenginerountable

9-26 Reported by Barry in Google Tests Hotel Booking Ads At Top Instead Of Right Side and spotted by Craig Harkins posted a screen shot on Twitter
Early September – Search by Rating for Non Restaurant Business (lost my reference on who saw this first but I think it was Sergey).