Understanding Google My Business & Local Search
Google Now Inserting Critic Reviews & Top 10 Lists into Mobile Local Search Results
Google announced the inclusion of expert opinions and top 10 list data into local search results. For now its appearing on restaurants but I assume that it can and will show more widely as Google figures out how to assign these sorts of results to other entities.
These results are currently on mobile browsers and the Google App. When they will be migrating to the desktop is not known.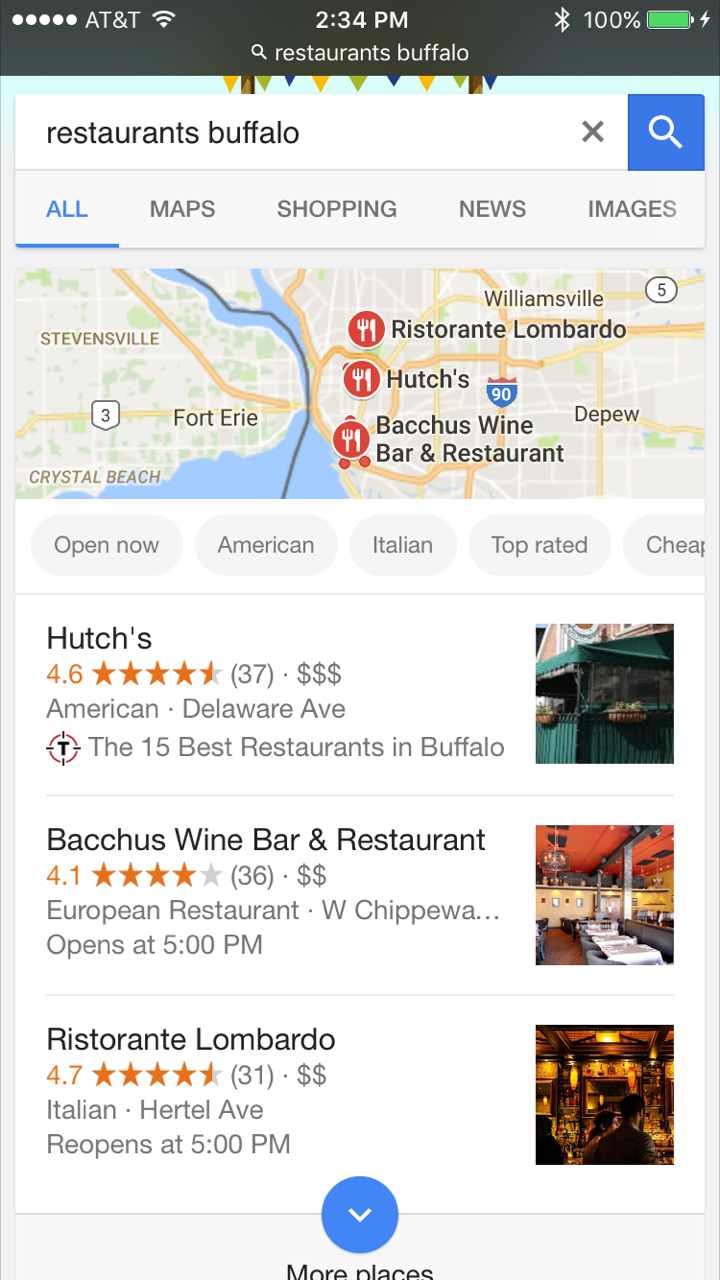 It appears that if they are on more than one list, then the listing will receive a special designation in the mobile Local 3 Pack results.
On this search result Hutch's shows the special designation in the search results but in the mobile local Finder, the top three restaurants show the designation.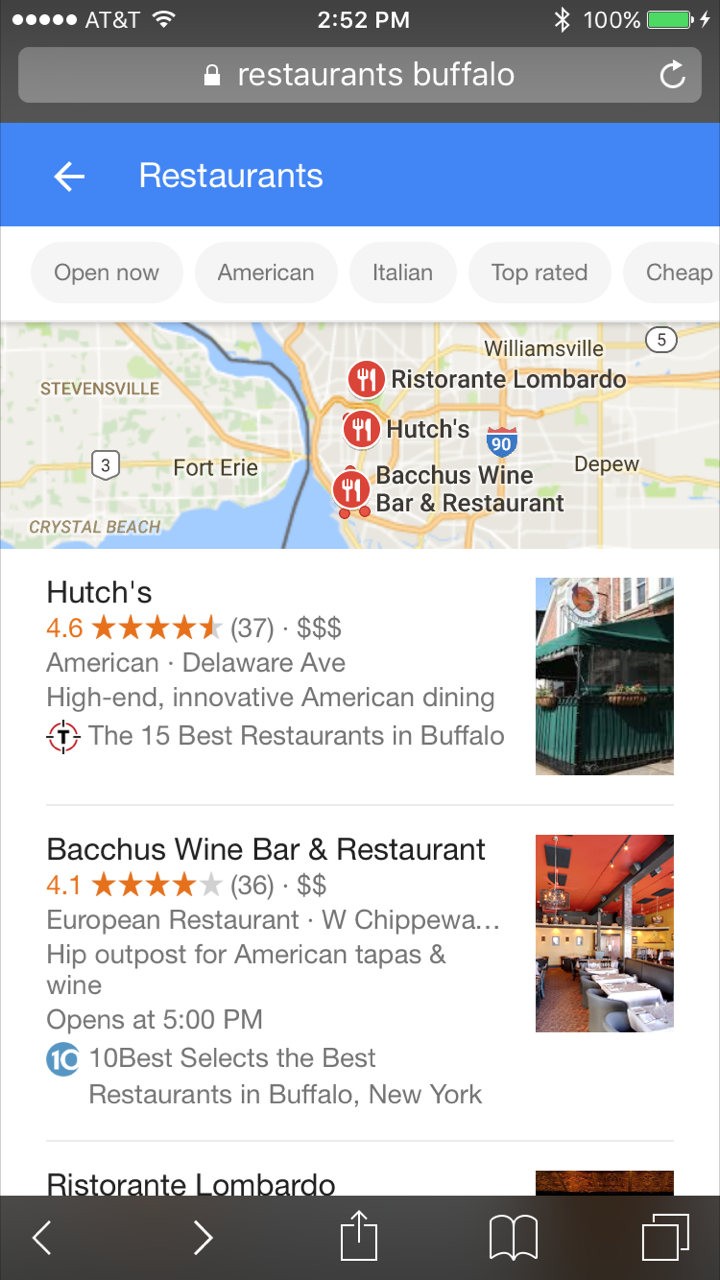 It appears that the difference is that Hutches is on more than one list. When you drill in this is what is visible: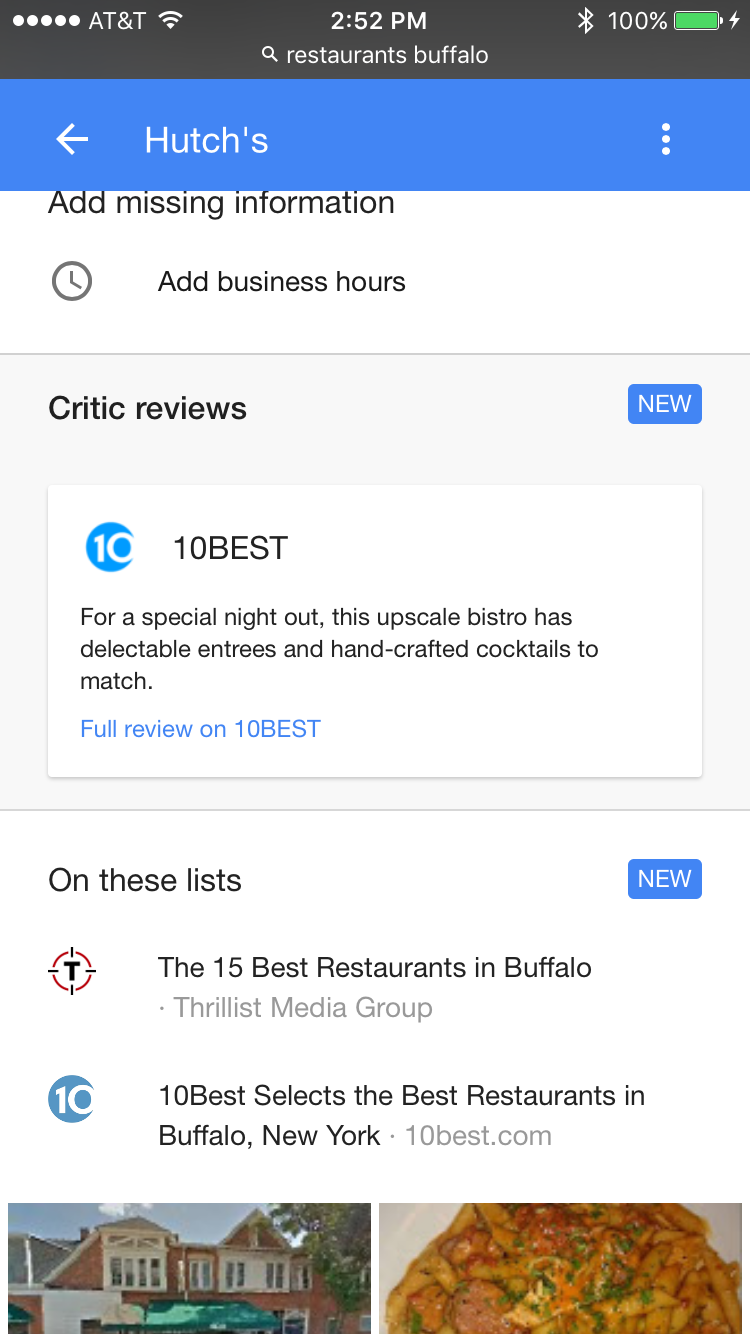 When you click on the original source list you are then taken to the website. That's at least 3 clicks in for those of you that are counting.
Update: I am seeing this on the desktop but it is buried deep in the Local Finder: