Understanding Google My Business & Local Search
Google Rolling Out New Business Listing Image Display Carousel
For the past several weeks Google seemed to have had its heart set on screwing up Knowledge Panel and Local Finder Business Photo display. That apparently was in anticpation of a new, more attracitve display of both images and interior views that is slowly rolling out.
Spotted by Segey Alakov, a Toronto SEO, the new display is currently showing in the Local Finder but has not yet fully migrated to the Knowledge Panel.
Why Google didn't bother to make an announcement at the time that they managed to hose the business photos is typical Google communication style… ie none.
I would imagine that this might take a number of days to fully roll out as it currently is working from the Local Finder but not yet functioning fully from the Knowledge Panel although it is working better than last week in that it shows the profile photo rather than an image search.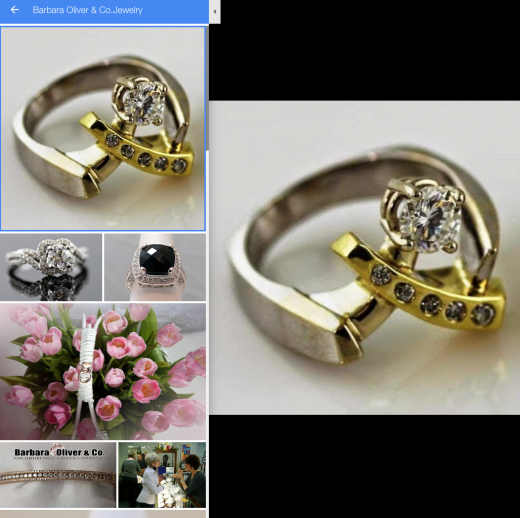 While most images in the Knowledge Panels goto to a single image when clicked, those Knowledge Panels that still show the "See photos" label are now working correctly like this search for busch gardens tampa.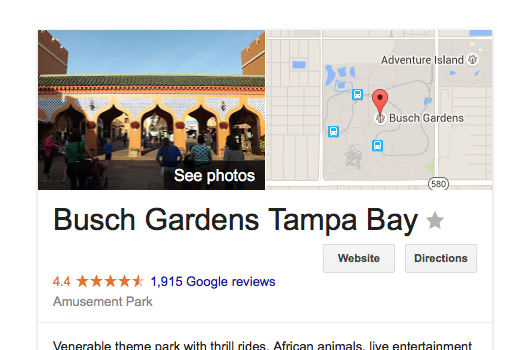 It provides direct access to the new image carousel when clicked: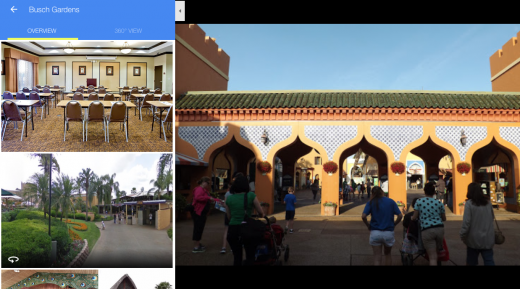 The new photo carousel, when fully working, also integrates Streetview directly into the same scroll view of the photos when you click to view the Streeview image. You can see this via Cadillac Jack's   Restaurant in Ellicottville's Knowledge Panel where when you click through the "See photos" message the Street View is integrated with the images as you scroll down. Likewise when you click on "See outside" you are taken directly to the Streetview image in the scrolling environment.