Understanding Google My Business & Local Search
Will Facebook Salvage QR Codes from the Dustbin of Local Marketing History?
QR Codes never took off in the US. It was an offline to online play that always required too many apps,  took too many steps, was too obtuse and ended up not solving any problems. I once used them to learn the history of the streets a small town in Hungary – the only time I ever really used it.
But Facebook with it's Messenger ScanCode is ready to replay the story and this time I think that it has a compelling context  which, for me, portends the return of the QR code as an effective small business tool – in the form of a compelling customer communication channel that most, if not all, businesses will want to participate in.
Imagine standing in the aisle of your local grocery store, getting ready to be pissed because they have moved the fish sauce once again. Instead of the endless wandering the aisles in search you point Messenger at ScanCode and you ask: Where is the Fish Sauce?  And the response whether from a person or perhaps even an AI bot says: Aisle 10 half way down.
The client side is super easy, very fast and puts you in nearly instant "Messenger touch" with the business. They simply open Messenger, click on "people" and "scan code". They instantly are put in touch with the business.
The business side is equally easy. It couldn't be easier, they only have to take these simple steps:
1– Pop into their Facebook messages page and download their Scancode: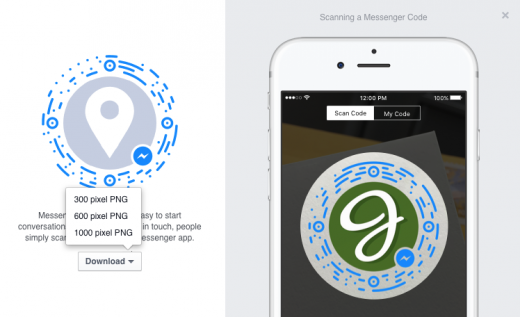 2– Post it in store (or use the URL on your website)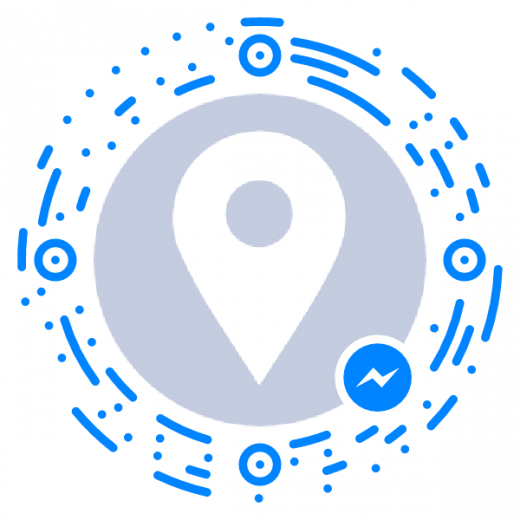 3-Prepare a few canned responses in Settings/Messaging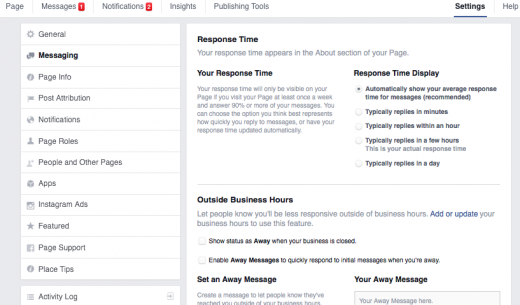 4– Have a human and/or a bot monitor their messaging channel in Facebook.
And you have in place a customer channel that is already used by 900 million people monthly and growing. You have an app, Messenger, that is on nearly every phone, already used by most consumers and most businesses and a compelling need – creating an immediate connection between a customer and a  business.
I never thought that I would be saying this but it appears to me that QR Codes  (in the form of ScanCodes) might just have been salvaged from the bin of technological abandonment. What had been missing was the ready made platform with enough scale and purpose for this to work.
Its like Back to the Future time for QR codes… or maybe deja vue all over again.