Understanding Google My Business & Local Search
Click to Call Phone Numbers in Mobile Organic Results
Ryan Schilling of Lead Hub, noted (h/t Barry Schwartz) on Twitter having spotted click to call phone numbers in mobile organic results.
The snippets are appearing in both organic and YouTube universal results on the iPhone. To see these results you need to click through to page 2 of the search results on mobile only (let me know if you see them on Android).
Given that they are buried on page 2 it is very likely that they are a test. That being said, it is a test that if successful could lead to further reduction in pack results.
24 hr ac repair Corpus Christ (mobile only)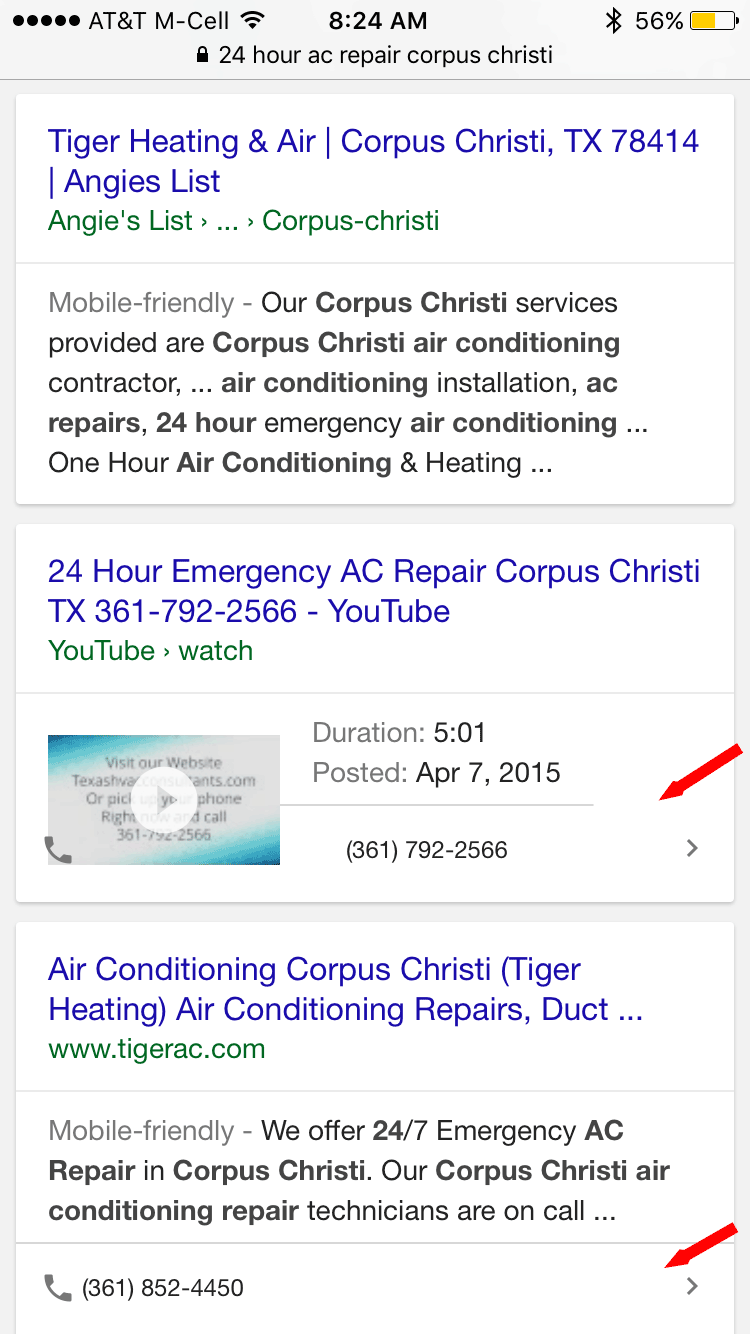 Jewelry buffalo (mobile only)