Understanding Google My Business & Local Search
Google MyBusiness Now Surfacing Web Verify Option
If a local business had a website verified in the Google Search Console  prior to verifying in Local, Google would on occasion auto verify the local listing without the need for a post card or phone call.
Previously this would just happen with no forward facing interface and would often be a surprise to the claimant.
Now, according to this screen shot captured by Avinash Murthy (@avinash4dvg) it appears that there is now a viable interface choice to allow for instant verification when it is available.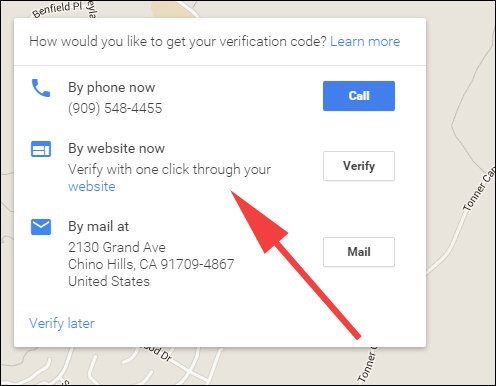 This option has not been readily available to most businesses and even those with a common log-in and a verified Search Console site were not always offered the option. Here's hoping that this new interface upgrade means that Google will be extending the program more broadly.