Understanding Google My Business & Local Search
Three Tools to Retrieve Location Based Searches at Google
With Google having removed the location setting option in search a number of tools and tactics have hit the market to allow searchers to continue to retrieve location based search for areas other than the one in which Google thinks they are located.
Here are three that all seem to do the job one way or the other.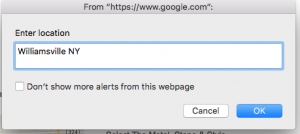 1- Chris Desrochers' Search by Location Applet – It requires that the searcher drag the applet to their favorites bar (the bad news) but once they do it presents a dead on simple in browser solution via a pop up box to using the &near modifier in an actual Google search.
2- I Search Form uses the Google Adwords tool to allow a user to input location information and retrieve a Google search. It requires you to visit the website and, unfortunately, doesn't search on every small town in the US and is a simulation not the actual search but does a good job.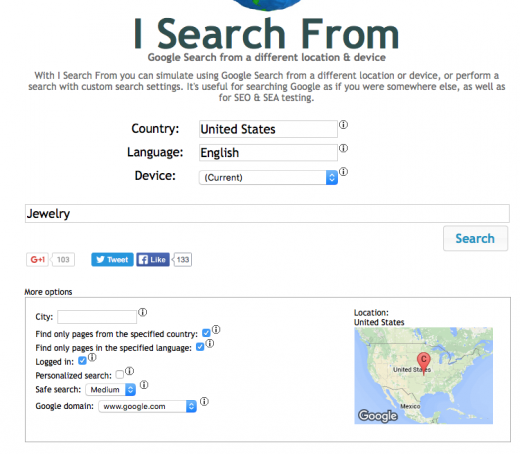 3- A more complex but perhaps more accurate way to accomplish the job is written up by Go Fish Digital is to configure the Chrome browser to emulate a browser that is geo located differently. Its very accurate but somewhat complicated and a few steps to change the settings for each different geography.