Understanding Google My Business & Local Search
Google Plus Upgrade FAQ for the SMB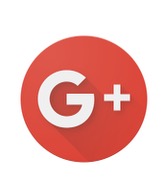 Google has finally made some forward facing statements about the new Google+ and how it relates to local.
And they have no plans to add features back that would make it more local friendly.
They noted:
The following features are no longer supported for Local pages – Reviews, categories, directions, stars, photo uploads, interior photos, maps, hours, opentable/apps integration.
With that in mind, I wanted to put the questions about G+ to rest with this FAQ:
Q: What about G+ as a citation?
Google Plus was never a citation in the classic sense. A citation was a 3rd party web reference to your business that Google looked to for verification of your basic data and possibly to enhance your ranking. Your G+ listing in and of itself never offered any ranking value.
Q: Then why was local integrated into G+?
Short answer: Bad strategic thinking about social
Long answer: In the forced march to G+ it was arbitrarily welded to the hip of Plus in the hopes that the rising boat of local would push Plus to the surface as it had done in the past with Maps. Given the changing nature of the local world, the everything but the kitchen sink that Plus had become was more of an anchor.
Q: Is Google getting rid of reviews?
Reviews have and will remain an integral part of Google local search. They have never really been that visible on the G+ pages and were always the most visible in Google search and in Google Maps. Going forward as the world moves to apps for those apps that is even more true.
Q: What link should I use for reviews if reviews are going away on Plus?
There are a number of choices and here is a good utility that generates them for you.
Be careful though, several of the links given by the utility fail in one situation or another so test them. They need to work mobile, desktop, logged in, or not, incognito or not. Not all of them do.
As a note, the Plus URL that you have been using and will work for a while (at least until users actually switch to the new Plus) has NOT worked on mobile for quite some time.
Q: Do we know if the verification process for pages is going away?
Google My Business was separated from Plus quite a while ago. While pages may go away in Plus as they and profiles become one and the same, verification will not go away.
The verification process was to verify the accuracy of your local data for inclusion in the Google Local Knowledge Graph database. That has always been the case and will always be the case.
Likewise certain Page types on Plus have not required verification. It is possible that the idea of a unique page type for local might disappear. If it does then that page/profile type itself might not need verification. Currently they are showing the verification check mark in the Beta. That implies to me that it will continue to be verified for some time.
Q: What is the local smb business use case for the new G+?
There is none that is obvious and available to most businesses. The reason for that is several fold but the main one is that there are just not enough local users on G+ to make the effort worth your while.
The only situation where it might make sense is if you are in a very visual business and are looking for an international audience and have the time to curate or create visual content.
But if that were the case you might already be on Pinterest.
Q: Doesn't posting at G+ with backlinks benefit my local site?
Maybe in 2011 it did. If that's your link building tactic, you need to explore other avenues. And quick.
Q: Can a small business just delete their G+ page and be done with it?
Well you can delete your G+ page but….
1)your listing will still show in search with its reviews and
2) you will loose the ability to add hours, photos and respond to reviews.
At least for now you are stuck with the G+ page.
Q: What about all the posts I did? Shouldn't I keep posting?
Sometimes as business people we invest resources in the wrong place. This may have been one of them. If you have a gadzillion followers and your posts get shared and commented on, keep doing it. Otherwise: Abandon ship.
Q: Do I owe David Mihm a beer for our bet that G+ would fail?
When the original G+ came out in 2011, we bet a beer as to whether it would hit the shit can. I said that it would succeed and David noted that it would fail. Lucky for me we had set a 12 or 18 month deadline for the beer .
I collected my winnings but I fear that this failure is so deep that I will have to pay that beer and one more back to David. It may have taken 4 years but this is what can only be called a #fail.
Q: Will the new G+ Survive?
The internet is a funny place. Who knows. Anything can happen. But we do know that Google doesn't have much tolerance for also rans these days.
Regardless it appears that its local use case for the foreseeable future is nil.
Q: Why does G+ look so strange on the iPhone?
Google is apparently building a single code base for Plus wherever its deployed. That may be good for Google but when meshed with their (Im)Material Design, Google's over arching design standards, it has disastrous outcomes on iOS.
Besides being frickin ugly and looking like a ransom note many of the conventions either don't fit or don't work. At this point even the limited web version is better.
Q: If G+ is minimizing local, what does that mean about local on Google? What will happen to local?
Local is alive and well. And more important to Google than ever. In fact while I see this as a demotion of Plus, it is a promotion of Local to a critical part of both search and Adwords.
Q: What's the bottom line with G+?
The reality is that even if those locally oriented features that Google removed from the Plus beta had returned, the new G+ is not a platform that will have much direct or even indirect benefit to most local businesses.
You should continue to use Google My Business to update your local information and for most of you, ignore G+.