Understanding Google My Business & Local Search
Google Moves Local My Business Phone Support to India – Expect the Call Times to Be Longer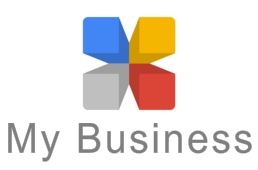 Google has moved My Business Phone support to India and, at least for now, expect your call times to take longer.
I noticed the changes to Google Local Support today. I haven't called them in a while so it is not clear exactly when the changes were implemented.
1- It seems that a fair bit of the support for Google My Business  has been off-shored to India.
My experience on the call was less than ideal and it had nothing to do with the rep, who was ineffably polite, patient, well intentioned and well spoken.
The call took almost 1 hour. It was a fairly simple problem of merging an unverified and verified page but as is wont to happen with outsourcing there were several snafus not all of which were Deepa's fault. In fact none of them really were. He was great.
There were some language issues as it was about a chiropractor and US personal names both of which required laborious, letter by letter spelling.
OK that happens but there were other issues that slowed the transaction down. For whatever reason it was difficult for him to find the listings. I had to spell out the URLs.
He didn't seem empowered to make obvious changes. And had to wait a very long time for change to be approved upstream.
And the rules seem to be interpreted differently denying what should have been an obvious request but again only after a request to a supervisor and a delay.
Google may be able to fix the systemic issues and improve this process but then again maybe not. Plan on spending more time on the phone for now.
Update: At least for now, some calls are still going to the US call center. It isn't clear how they are being divvied up or if all will go to India. See comments below.
2- Google now apparently offers a chat mode. Not my favorite way of getting problems solved but next time I will try it. Its got to be faster than the hour this call took me.