Understanding Google My Business & Local Search
Google Rolls Out Carousel Replacement
Update 7:00: Greg Sterling notes that Google has confirmed that this is now being rolled out.
Per James Gibbons and Brady Callahan on Twitter, Google is testing another variation of their Carousel Replacement. I was able to see the test in Safari on my Mac but not in Chrome or Firefox. Mileage may vary.
It is similar to the display first seen in August but with three differences. One, the display is only showing at position 1 of the organic results and two, there is no embedded map.
The striking third difference though is that when you click through one of the list results you are presented with only a Knowledge Panel that appears dead center in the results and not off to the side. Depending on the KP content, virtually all other information can appear below the fold.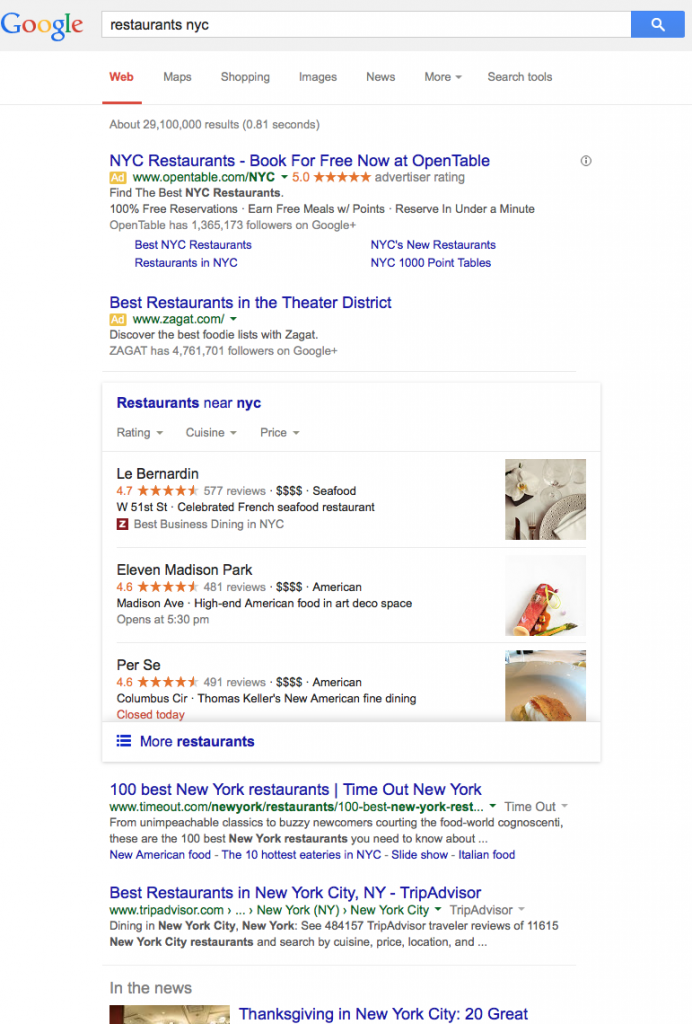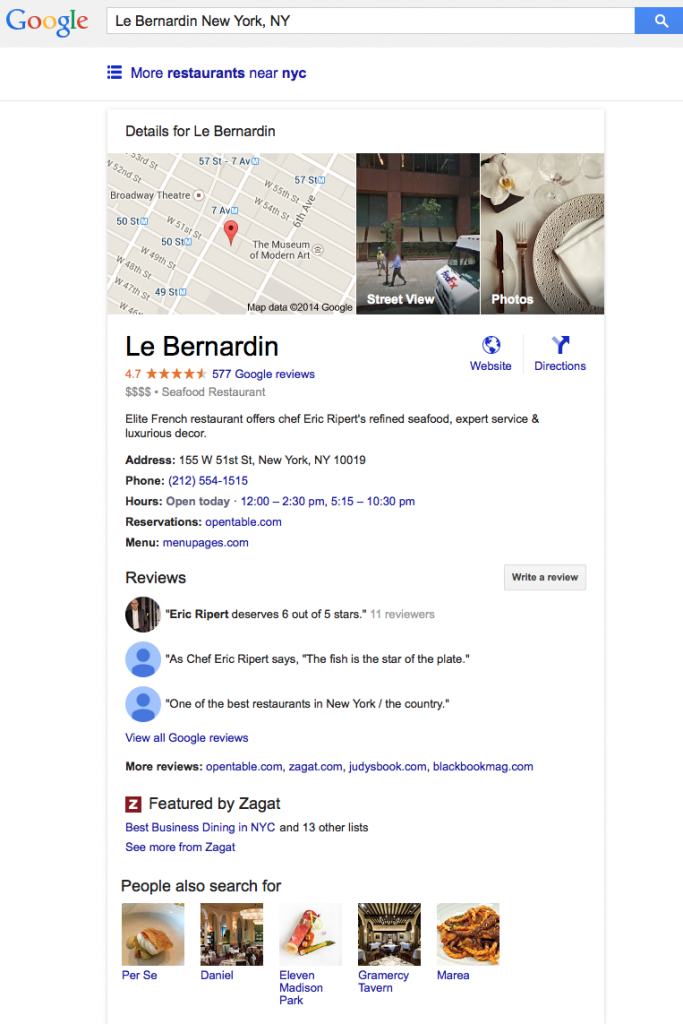 Last night I saw the same test being run on Safari for the iPhone.