Understanding Google My Business & Local Search
Google Promoting My Business from the Front Page
Phil Rosek pointed out that Google is now promoting, worldwide, My Business to SMBs from the front page of search on both desktop AND mobile devices with a slick campaign to get more locations signed up for….not for Plus page…
… but for My Business benefits:
Being found in search
Connecting and communicating with customers
Ease of Use
They couldn't be giving it better exposure in their world than a lone link below the search box that's for sure. And they are emphasizing benefits not features. Their deemphasis of Plus couldn't be more obvious than this campaign.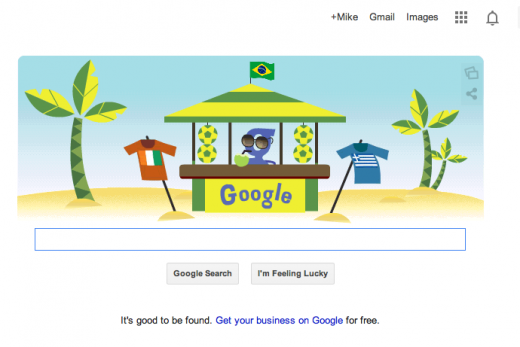 There are still some complex barriers for the SMB to cross to get from here to there like SEO, attracting followers, developing a communication strategy and the somewhat unpredictable nature of local search but this is a great start by Google to get business folks in the front door.
The gloves are off. Well done Google.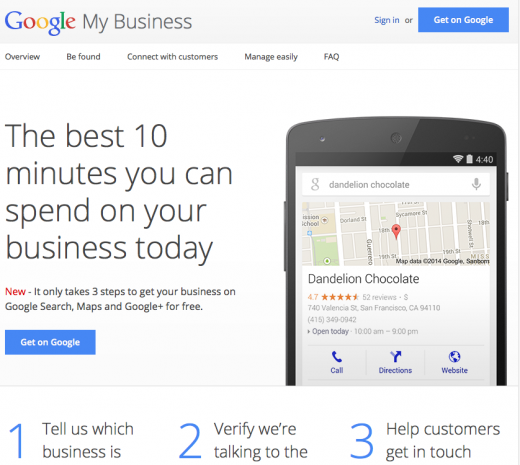 Now for the hard part for Google… making the whole world of local social search not just be easy to sign up for but easy to execute in a way that really does bring ALL of these benefits to the SMB.
Man, would I love to know the numbers from this campaign. 🙂