Understanding Google My Business & Local Search
New Look for Google Local Search Results
Google is apparently testing a new, cleaner front page layout that will affect both local and regular search results. First reported by Dan Barker on March 5th, Searchnewz is reporting that they will be rolled out.  I am now seeing this new layout on Safari for Mac.
The differences:
The removal of the underlines from all the links that appear in the search results on both paid and organic content.
A new font style and larger font size for the titles. This results in only 55 characters visible in the title tag; the same as mobile.
When a listing is rolled over and the KG Info Panel is show, the whole area to the right is greyed.
Ads are now annotated rather than shaded making them more obviously ads to a color blind person and on LCD screens compared to before.
Here are some comparisons of the change before and after (click to view larger):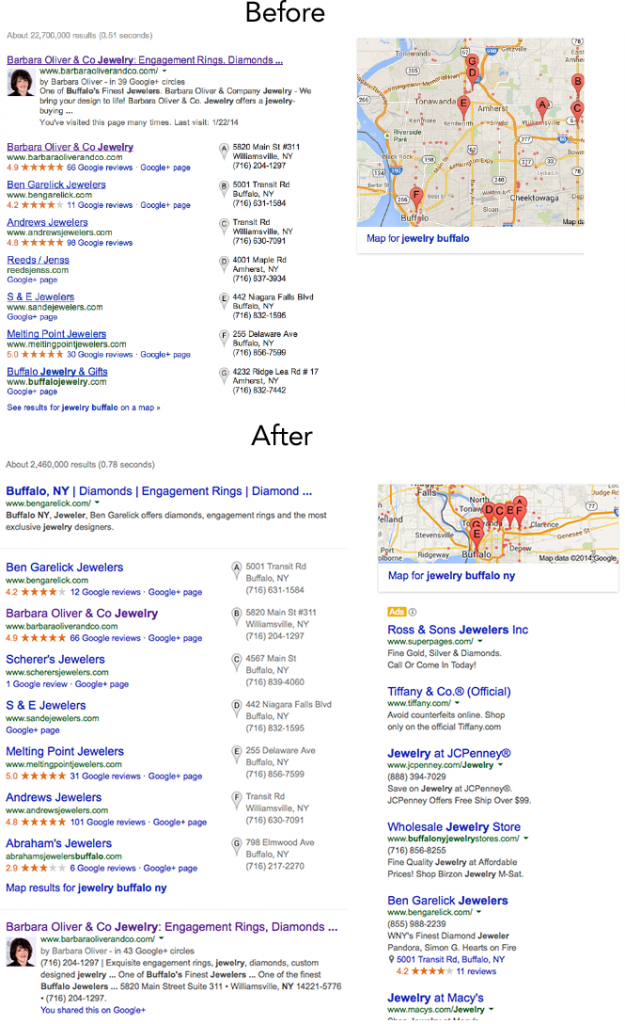 Note that the grey extends down the full screen when the Info Panel is selected for Barbara Oliver & Co Jewelry: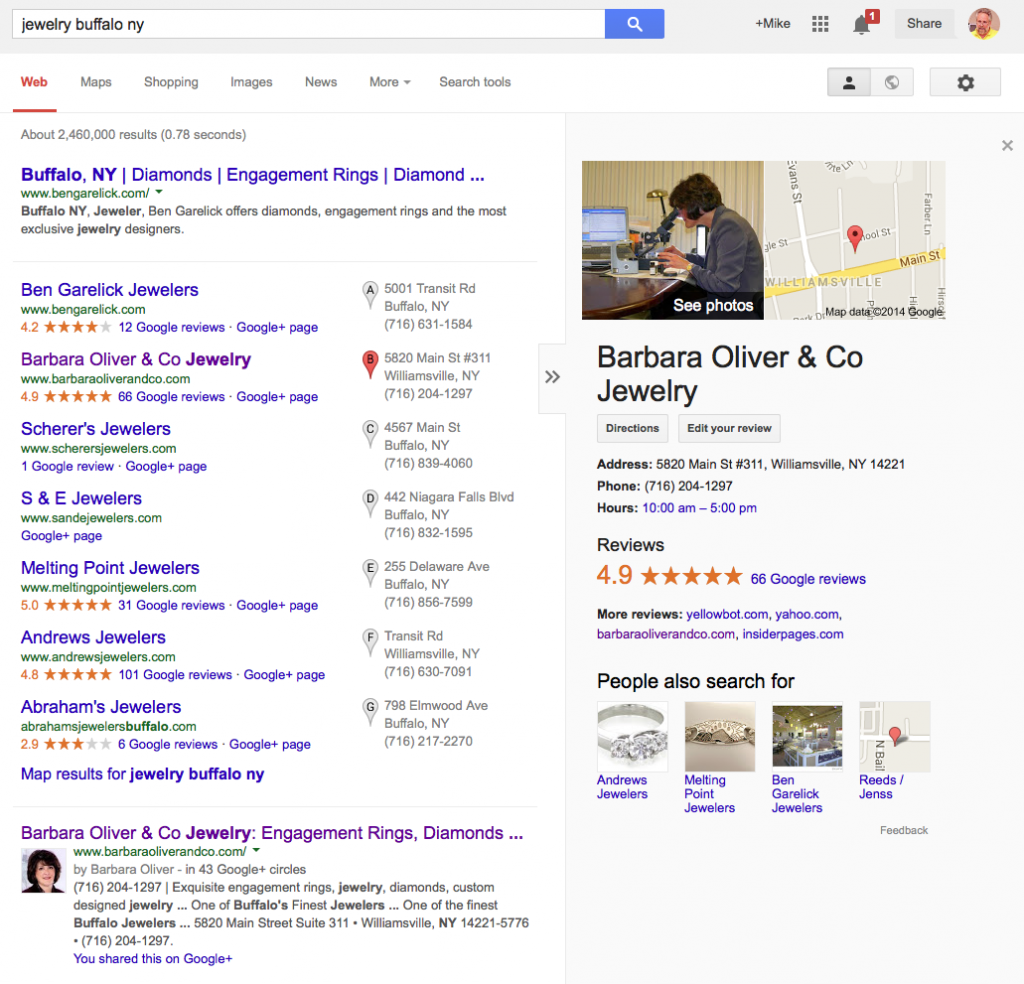 Branded search comparison: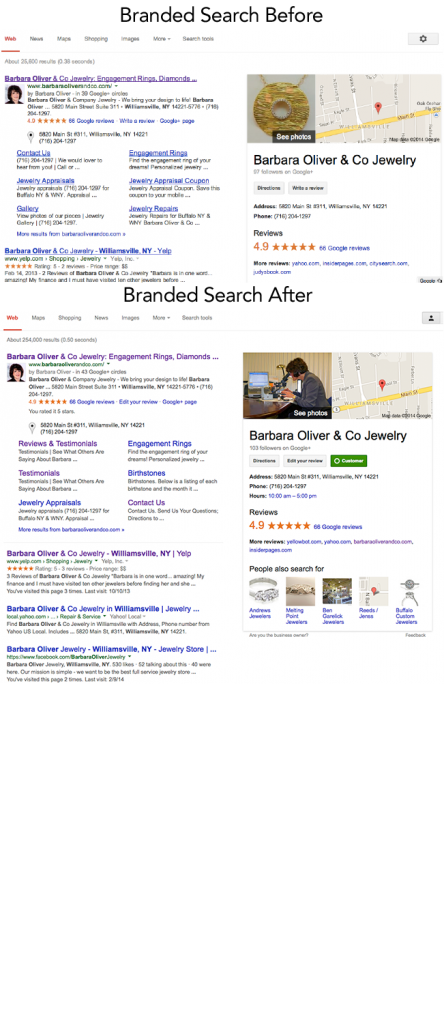 Are others seeing this?