Understanding Google My Business & Local Search
Google Maps & MapMaker Exploits – Just for the fun of it
Update: Google has taken these down. My sense is, in speaking with him, that @maptivist views that as a challenge.
Nyagoslav Zhekov wrote a blog post yesterday detailing a long standing MapMaker abuse vector. The person claiming to be responsible, @maptivist, reached out to Darren, Nyagoslav and myself with some more examples of his MapMaker "work" which I present to you here:
Super Mega Fun Time Land Suck Balls Kim Jongun Church of God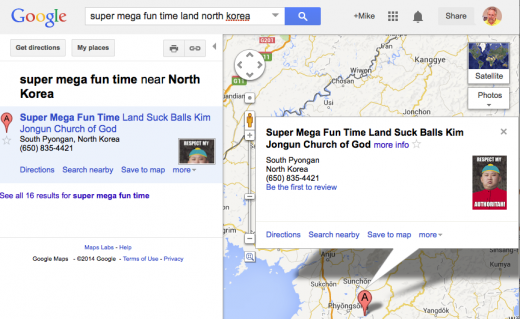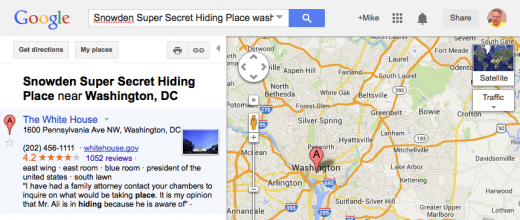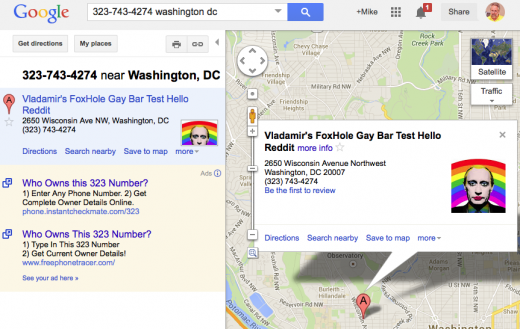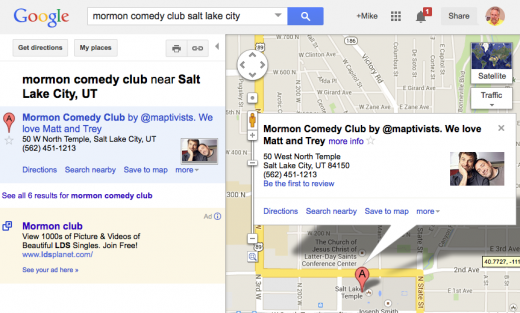 Church of Scientology aka Church with no Sense of Humor. Or Sense.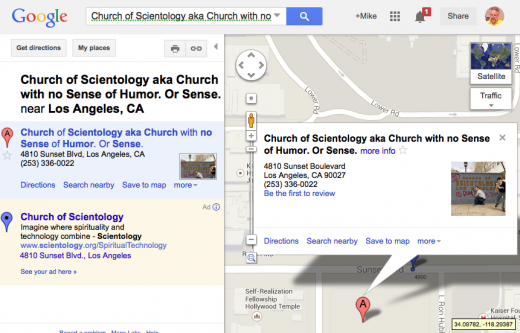 Not the Phelps Sex Toy Shop or Not Crazy Lawsuit Happy Bigots Read Matt 7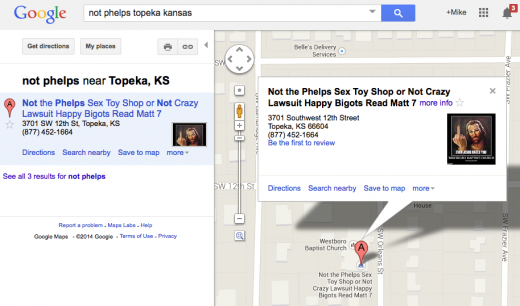 Blumenthals.com – Not the real one silly. Google is still my bit.ch. @maptivists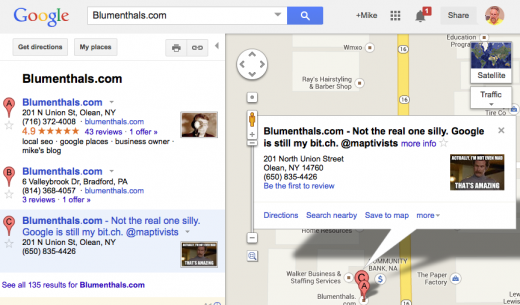 My "new listing" is verified (and of course being in touch with pop culture the way I am, I had to do a search to learn who Ron Burgundy was):