Understanding Google My Business & Local Search
Why a Business Should Always Add Photos to their Google Plus Page for Local
Todd Mintz highlighted this search result a few days ago on Google Plus. It so clearly illustrates why a business should take the time to fill out every aspect of their Google Plus Local profile, add at least one post AND add some photos of their choosing.
If you don't the borg's machine will vacuum up whatever it finds and will show what it thinks is relevant; like this photo from one of the business's wordpress content sub directories on their website.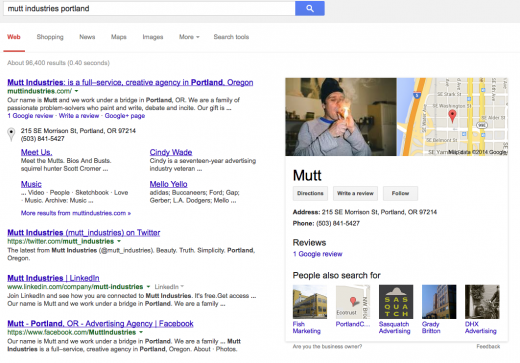 Their Google+ Local Page, while claimed, is devoid of any content or photos. If they had added at least one photo and noted it as a profile photos it is likely that Google would have shown it instead: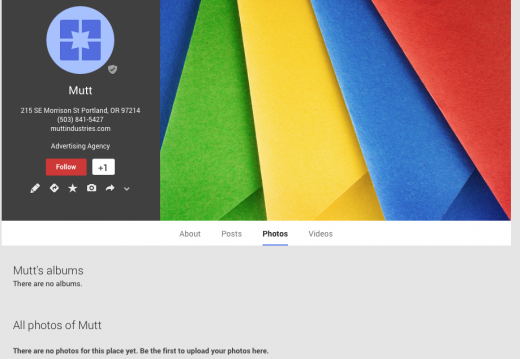 Obviously they also should add a cover photo and a few posts to the post page as well.  See: Google+ Pages for Local: An SMB Survival Guide for some tips on doing just enough to get by on your Google + Local Page.