Understanding Google My Business & Local Search
Reviews, SMBs & Google – Still Not Clear on the Concept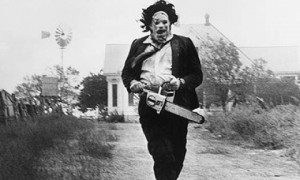 This story is so rich in the evolving complexity of reviews; the absurdly angry SMB, the frustrated poster and so rich a tale of service gone awry. A story of how decent service can become indecent service by the sort of reflexive behavior that is so common in the service industry. To say nothing of Google still not getting their review algo right and how that impacts their image in the market place.
This comment was just posted on an old post about Google removing reviews and I wanted to highlight it. I have not verified the story but it rang true.
I've noticed my review was removed, and I'd really like to know why.

This was my review of a local tree service I had used:

"Good, but not great. The price was very good; much less than the competition. They removed a maple in my backyard for $475; the cheapest quote from others was $700, but price isn't everything.

They did the job while I was at work, removed the tree, and left what looked like a large mound of wood chips and top soil (grindings), but when I dug through the grindings I discovered that only half of the root stock had been removed (the tree had a large amount of roots above ground and Rich had guaranteed a complete removal of them).

They had left a huge 4 ft circular ring of root stock, most of it was a foot above grade (above ground level), and some of the roots where 3-5inches in diameter. I called Rich on his cell, he sounded surprised that I had dug out the grindings ("you dug it up?"), he explained that usually he does the final grinding himself, but this time he left two new guys to do the final grinding. After almost 2 weeks and 3 calls from me, Rich sent his guys to finish the job.

If they had finished the job right the first time I would have given them a perfect score, because their price is very reasonable and all I wanted was the tree removed. If you are planning on using them I would definitely recommend being there while the work is done, or at the very least inspect the work before they leave. During the almost 2 weeks that I waited for them to return and finish the job there were 7 days with nice weather (no rain & not too cold), but obviously I was no longer a priority."

I felt the review was more than fair (I gave 3 stars & he deserved much less). People really needed to be warned about this company.

After my review the owner "Rich" of the tree service called me repeatably leaving obscene & threatening messages. Demanding I remove the above review. When I didn't respond, he then came to my house pounding the door & screaming obscenities. I had to have the police remove him from my property.

I have the officer's name & case number of the indecent. If I had included this information in my review would that have made it more acceptable? I assume he was able to get you to remove the review which I feel is shame after I went through to have it posted.


Any advice, or insight into this situation? Thanks.
What would you say to the poster? To the SMB? To Google?