Understanding Google My Business & Local Search
Canadian Categories from the New Dashboard Now Added to Google Category Tool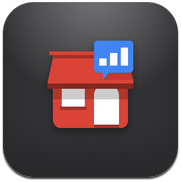 With the help of Darren Shaw of Whitespark, we have recently added the list of Canadian categories from the new Google Places for Business Dashboard to our searchable Google Places Category Tool.
The new Places for Business Dashboard is country specific and the categories that one sees are IP & country specific. Thus I need to ask your help in gathering the categories for the countries that now have the new dashboard.
If you would like to volunteer 10 minutes of your time to help me gather categories in one of the following countries to which you have access please contact me at mike@blumenthals.com and I will send you instructions. Not much glory in this job besides public recognition, a link and knowing that you have helped others better understand Google Places.
Countries for which I need help obtaining the category list:
Austria
Belgium
Croatia
Czech Republic
Denmark
Finland
France
Germany
Ireland
Italy
Liechtenstein
Netherlands
New Zealand
Norway
Portugal
Singapore
Spain
Sweden
Switzerland
UK