Understanding Google My Business & Local Search
Google Now Auto-Merging Google+ Pages Into Google Places Dashboard Listings
Updated 6:30 am 8/21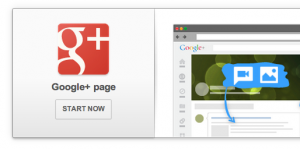 First spotted on Linda Buquet's forum earlier today on Monday, Google has announced that they have started auto-merging G+ social functionality into basic (upgraded) Dashboard listings. Here is the Google announcement (bold is mine):
Starting today, some pages managed in the new Google Places for Business dashboard will be automatically upgraded to have social features. We will send out emails to users whose pages are automatically upgraded letting them know. Users who have upgraded pages will see a link to Visit your Google+ page in their dashboards. A personal Google+ account is not necessary in order to utilize social features on local Google+ pages that are automatically upgraded.
If the listing for your business is not automatically upgraded and you are interested in social features, you may be able to use the Google+ widget to upgrade the page manually. (You can read more about the Google+ widget in the update from April 11 on this post — scroll up.)
Please first make sure you follow these criteria:
You must have verified your business in your Places account.

Your Places for Business email address should also have a  Google+ profile.

Your page must be in a category that is eligible for Google+.
If these apply to you, you will see a Google+ widget in your dashboard inviting you to upgrade. Simply click Get your Google+ page to upgrade. This will create a local Google+ page in Google+ that is tied to your Google+ account. You will be able to update this page from both Google Places for Business and Google+.
If you do not see the Google+ widget yet, or don't have the upgrade link in your widget, sit tight while we work on getting a smooth upgrade process in place for you.
To clarify Google's somewhat imprecise communication: Google is saying that if you wait and just have a generic Google email or corporate email BUT not a G+ account, your dashboard will be upgraded automatically to be able to have a social presence and video capabilities. My understanding is that if you don't not post any social content to your stream then your listing will continue to not show the posts tab and likewise with videos.
If you want to to have a social presence for your business before that new capability hits your account you can initiate the upgrade from within the new dashboard if your login email for the dashboard is already a G+ Plus account.
The bottom line is that if you sit and wait your new Places for Business Dashboard will bring all of the social and video features of Plus to your business without the need for an individual to have a Plus persona. You can continue to use a generic or corporate email address to manage the listings.
This is obviously a second, continuing step in creating an integrated system where all listing management can occur from within the Places Dashboard and where a business will have the ability to manage the whole system as a branded entity rather than as an individual, an obvious necessity for large businesses as well as small.
While the listing management picture is clearing up, there are still some questions around how the bulk upload feature set will be integrated into this picture and how a single brand with many locations will be accommodated so to not need to produce social streams per location. Hopefully the wait will not be interminable but this change dramatically simplifies management of listings for both agencies and a range of businesses that struggle with arbitrarily putting one individual face forward as a claimant of the brand.