Understanding Google My Business & Local Search
Need Help Getting Reviews? Its only $299/mo and a 'little' cheating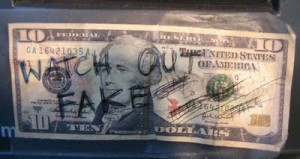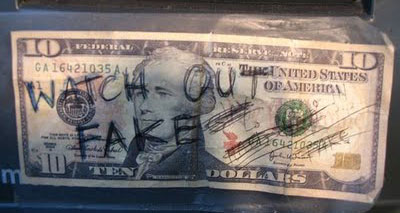 Google, in their ever increasing focus on reviews, has created a marketplace where abuse of their review system has economic rewards. This is not new but the companies working in the space of getting reviews at any cost have become somewhat more sophisticated in circumventing Google's filters and refining their pitch. And for as many opportunistic companies that look to help businesses "get" reviews by hook or by crook there seem to be plenty of small businesses anxious use their services.
I received this email four times over the past two months:
Subject: Re:here r your bad reviews
Your business reputation is in jeopardy!
I found a negative review about your business on Google. It only took a few short minutes to find a negative review about your business on other credible directories, and it didn't take much longer to find even more.
No matter what kind of advertisement you do, people look you up in Google and other popular directories before contacting you and as soon as they see the negative reviews, they stop contacting you. If you want to safeguard your online reputation – and protect the steady growth of your business – then monitoring and responding to negative reviews like the ones posted on Google, Yelp, Citysearch, InsdierPages, Yellowpages, Mantra etc is crucial. According to the latest research at the Harvard university, 72% of local consumers trust online reviews as much as a personal recommendation.
Don't let your bad review influence hundreds of potential customers. Reputation Management has quickly moved from being an option to a necessity.
We are Reputation Marketing experts and I want to send you a FREE custom Reputation Report that will reveal in detail your company's online reviews. To get your free report call us at (866) 966-7396 and we can begin to rebuild your 5 star online reputation together.
Warm Regards,
Roland Sahak
Reputation Marketing Expert
Tel: 866-966-7396
Direct: 818-570-3363
Professional Optimizer
When I received it again last week, I couldn't resist calling to see exactly what these reputation marketing experts offered. Any business that starts their sales efforts with spammy deception has to have an interesting tale on their route to finding and dealing with clients. I wasn't disappointed. When I called, Roland himself answered the phone and this is what I learned:
"We have tools that tell us what business have negative reviews and send the email to those companies."
"According to research at Harvard University, they did research on this and they found that people google businesses' names before contacting them."
"We go to all of them [local directories] and we submit 5 star reviews to all of them"
"We have a page that we integrate to your website and when people go to that site, it makes it extremely easy to submit a review. Which come to us. We do the submission, we do all of the hard work on the back end and submit them to all of the popular directories."
"If you ask the client to submit a 5 star review somewhere they will never do that… And most of these directories they have filters and 99% are going to get filtered out."
"We work with Google and we know how to do the submissions in order to bypass the filter and [have the reviews] stay there."
"We monitor all of the directories and as soon as we get a negative review there we post more 5 Star reviews there and we respond to that negative review so that people will see both sides of the story."
"All of the reviews submitted to the [client] page come to us and we submit them to Google and the other directories. We know how to do the submission to bypass the Google filter and [have it] stay there. We go to all of the popular directories. You can seem them …[here]"
"Yes we submit our own reviews too because we want you to get going from the beginning."
The cost is $299/mo and there is no minimum commitment.
"Yelp has a very strict filter. Yelp is like the only directory that people then have to submit the review."
In a look at the client that Roland referred me to as an example of his work, it would appear that his claims of having figured out how to outwit Google were in fact true. Likewise his inability to garner Yelp reviews. As much as folks complain about Google's review filter, it would seem that it is still an easy mark and one that company's like this go after and offer as a "feature" of their "review system". And clients like this "celebrity dentist, Millenium Dental" seem to buy.
I am not sure where the answer lies. Long haul this sort of pervasive cheating will decrease the value of reviews for everyone.
It is not clear to me that the client understands that they have stepped into illegal territory by knowingly paying for fake reviews. Additional government enforcement actions and activities might educate them.
Certainly, Google needs to refine their filters to do a better job of taking down the fake ones while leaving the good ones. As Phil Rozak has noted and which I totally forgot, I have previously suggested some actions Google could take to at least make the above email less enticing to an SMB by proactively alerting businesses to their reviews.
Shoppers need to become more discerning.
Most importantly small businesses need to stop thinking that there is a magic bullet, other than great service, that will solve their reputation woes.