Understanding Google My Business & Local Search
The Customer (Or Was it Groupon?) Made Me Do It – Owner Review Responses at Google+ Local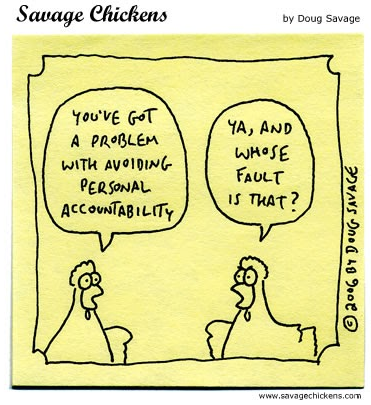 Some things should just be left unsaid. This Gainsville auto detailing business obviously had troubles keeping their Groupon customers happy. It is unclear exactly who was to blame the business or the customers.
It doesn't really matter as the customers left a number of bad reviews. This business couldn't leave well enough alone and decided to respond to the bad reviews anyway.
Of course it was the customers fault. What would you have done in this situation?
Here is an example of many: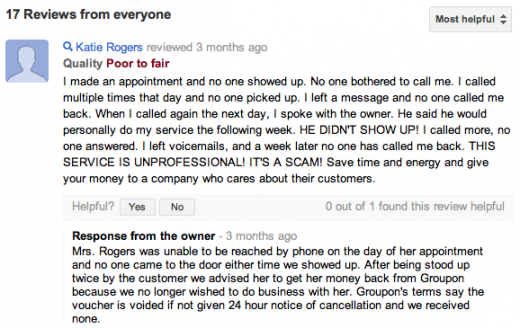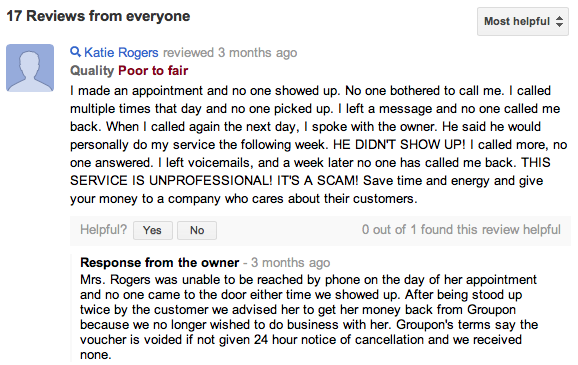 The moral(s) here are clear.
1)If you insist on doing a Groupon deal, be prepared to make it work no matter what. The long term costs of these sorts of reviews will far outweigh any benefit you may have gotten from doing the deal.
2)Before you start the deal, figure out how you  are going to keep this demanding customer group from leaving a review if they do end up unhappy. A coupon, a future cleaning, their money back, whatever just be prepared and be willing to bend over backwards. If you can't afford that then you can't afford to do the Groupon deal.
3)Be sure that you have been getting some reviews right along so that any negative reviews will have less of an impact. Don't wait for the bad reviews to be asking clients to endorse you online.
4)Be ready for the bad review and have your measured response mostly ready before hand. Be sure that you think about the basics of appropriately responding to reviews.  Remember that prospects will be reading your responses.
5)If you can't own the problem then you are better off not saying anything, let alone saying it multiple times.
Another "good one":

Cartoon courtesy of Doug Savage, Savagechickens.com