Understanding Google My Business & Local Search
New Local Search Result Display – Google Upgrades the Plus Box
Joy Hawkins has spotted a new type of local display showing for the search Flushing Auto Insurance where additional results are pinned but NOT numbered.
Joy hypothesized that the result is a function of rich snippet formatting of the address being on the website. That however does not appear to be the case as neither site seems to have rich snippet information. Actually the more I look at the example that Joy is showing of the before and after, what I think we are seeing is a new more obvious Plus Box display. These typically will use reliable web based address information but it need not be rich snippet in nature.
I am curious if you are seeing these types of results on other searches? Is it a test? How widely visible is it? Let me know.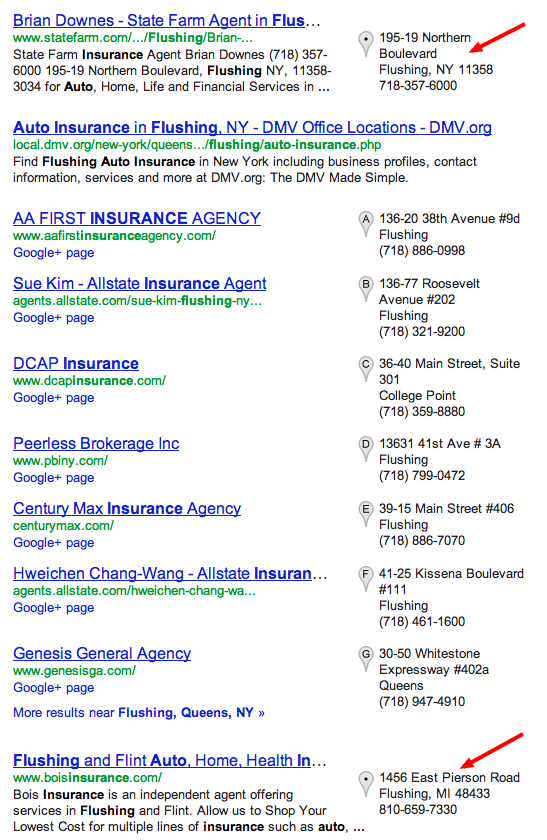 Update: Once I realized that this is likely to be a new type of Plus Box Display, I searched results that have in the past returned the Plus Box and saw this new type of result: