Understanding Google My Business & Local Search
"We Currently Do Not Support This Location" Bug Should Be Fixed But The Message Will Persist for Some
The snafu with the Places index that caused an inordinate number of accounts to suffer the dreaded "We Currently Do Not Support This Location" report for a listing should be fixed by now. But some users may find that they have moved from purgatory into Dante's circles of hell.
Vanessa noted in the forums that the engineers should have had the immediate problem repaired by today and the influx of new messages has nearly stopped.
The operative word here is nearly. To those still experiencing the problem Vanessa is referring posters to this FAQ where she details why a listing might still be getting the message. She notes the following:
1) Have you just recently verified your listing? Note that it may take up to a week from the time you've verified that listing to appear on Google Maps, and during that time your Active listing will say "We currently do not support this location" on it. Please just sit tight.
2) 
Has your listing been verified and live for some time
? Search for it on 
maps.google.com
 ("business name, city/phone"). Sometimes the links from your Places dashboard aren't synced properly, so you should always search on Maps first to make sure it is indeed removed . Often it's still live and there, you just need to look it up via 
maps.google.com
.
3) If you've done a search on 
maps.google.com
 and still don't see it, go to your Places dashboard (
google.com/places
) and "poke" the listing by clicking Edit > Submit. Give it a couple days, and then again, go to 
maps.google.com
 to see if you see it appear live.
4) If none of that helps, then your listing has been removed from Google Maps. If you believe your listing should not have been removed, get in touch with our support team:
Select: I have verified > Yes > My listing no longer appears > Fill out the short form, hit Submit, and await an e-mail from a member of our support team (it may take a few days).
– Vanessa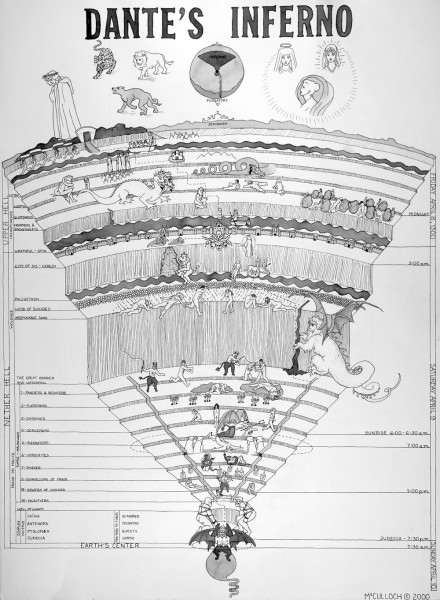 Issues 1-3 are all temporary states from which your listing can and will easily recover. I would however direct your attention to point number 4. The implication of the message is that Google feels that your listing should be removed from the visible index for some sin real or imagined.
In the past I have referred to this state as purgatory. However purgatory assumes that you have or can redeem yourself and achieve a state of grace.
This penalty, occurring at a listing level rather than at the account level, might actually assume that purgatory is not appropriate punishment and the reality may be that you have entered the eighth circle of the inferno instead.