Understanding Google My Business & Local Search
How Much Does ATT Suck? Let me count the ways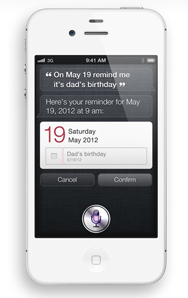 I decided to order a new iPhone 4s today.
I thought that the most hassle free order method was to just go to my local ATT store. It was the obvious choice. There is never a line, the staff is friendly. The affable salesman knows me by first name and is an avid iPhone owner himself. I could be catered to and I wouldn't have to think too hard. I thought how can I go wrong?
Not to worry. With ATT there is always a way.
The choices offered to me by ATT:
1)I could preorder and wait for 3 weeks for delivery or
2)I could come in next Friday and stand in line or
3)Since I am consulting in Phoenix next Friday, I could stand in line there.
As my son would say: Yea right.
I pulled out my iPhone while standing frustrated at the ATT sales counter & went to the Apple site. It suggested I download the app, which I did. Within 3 or 4 minutes I had preordered my iPhone. I asked my salesperson (who I felt really sorry for) to advise the chain of command of the outcome.
ATT? #fail. I should have known better.