Understanding Google My Business & Local Search
Google Places Bug Alert: Your Name No Longer Exists
Update: At roughly 10:00 am EST it appears to have been fixed.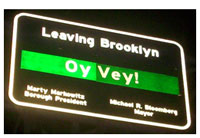 Last night I went to bed with my blog post about the new Places hotel booking feature in the bag thinking life was under control and all was good in Google Places land. Hah!
I awake to an email from Matt Tengler of allLocal alerting me to a bug the size of the cockroach that ate Tokyo.
Every Places Page business name has been replaced with their address. The bug is not showing on the main serps or in Places search, only on the Places page: