Understanding Google My Business & Local Search
Google Testing New SSSerps?
That's not a speech impediment, nor a typo in the headline…. It's a new acronym for our industry: Super Short Search Enginge Results Page.
It appears that Google is once again testing local results in a very abbreviated page. These were first spotted by Youssaf (@ysekand) in the UK in September and again by Sebastian Socha in Germany in December but I had not yet seen them reported in the US. The fact that they are still being tested is of interest.
This screen shot was captured last night in a single go and is unedited. Click to view larger: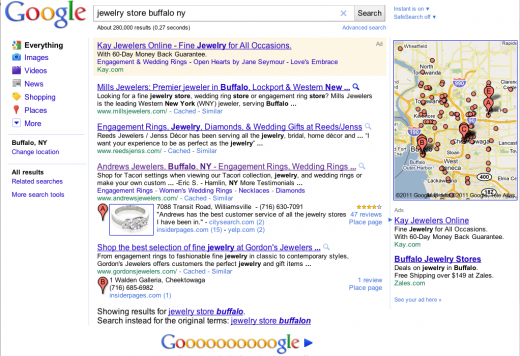 Here is a second example (although it was longer and is a stitched image):