Understanding Google My Business & Local Search
Google Places Upgrades Owner Review Response Feature
Owners responding to reviews is a volatile arena where most anything can happen. Despite discretion being the better part of valor, silence rarely is the option chosen.
When the Google Places owner response feature was not functioning this week, this owner responded to a negative review with a review of his own: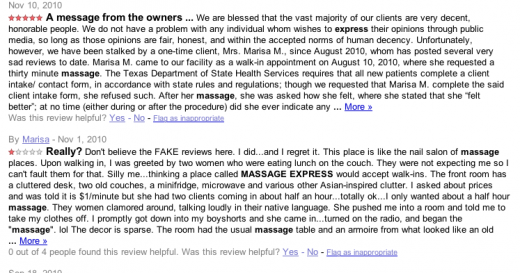 It appears that Google, in an effort to encourage cooler heads to prevail has recently (not sure when) upgraded the owner response feature to provide guidance in responding (not that I think most owners will read it).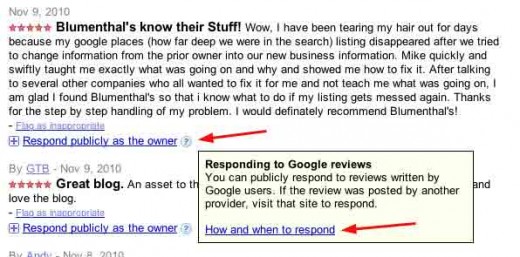 If the owner continues to the response area, additional advice is given: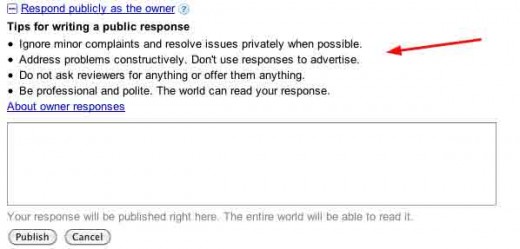 Google is trying to help you here but they are not really able to save you from your worst enemy: yourself. If you are an owner, recognize that it is very difficult to show restraint when a customer or a competitor leaves a bad review.
That being said, before your do anything, you should take a deep breath and read this excellent piece by Ted Paff of CustomerLobby.com on responding to negative reviews.