Understanding Google My Business & Local Search
New Universal Local Search Result Type: Branded Local OneBox
While Firefox is not supposed to have geolocation available until ver 3.1, it appears that Google is personalizing search results using some form of geolocation now.
Last month, David Mihm first spotted and pointed out a new Universal Local Search Result; the Branded Local One Box. The new Universal Result appears to only show in Firefox, for regional brand related searches. It requires that the searcher is in the same general area as the business.
I live in Olean and on the search for the company named Barbara Oliver & Co. Jewelry (no local modifier) which is 70 miles away in Buffalo I am presented  the new Branded Local Onebox. I get the following result in Firefox with the Google Toolbar (not Safari and not IE):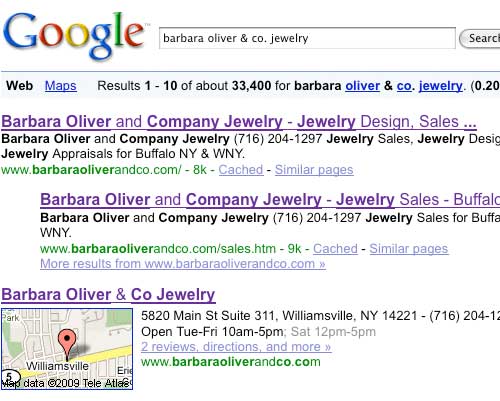 David who lives in Portland searched on the business name Pacific Benefits Group and saw: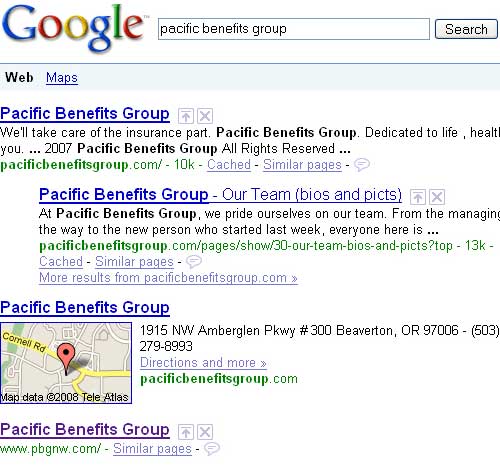 Neither of our results was visible to the other. The result has only shown up in Firefox with the Google Toolbar (but not neccesarily toggled on) and for branded searches that are within the region that are within the searchers area. It does not require that I am signed into Google for the result to show.