Understanding Google My Business & Local Search
The changing nature of Local Search
I ran across this ad for a "Local Search Expert" this morning in the Houston Craig's List: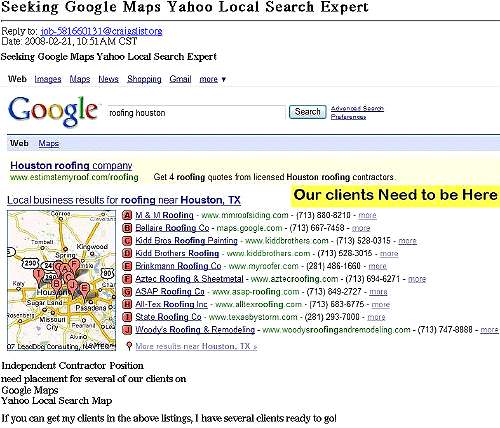 This ad intriuged me on a number of levels. One could draw conclusions about the SEM industry, the Local 10-Pack or the need for qualified pros in major markeets.
But the takeaway for me was that Local has arrived. Local is no longer just the province of hotels, restauarants and florists. The percieved value of this type of exposure has reached into the deepest levels of the local business world. For a roofing company to be willing to pay for the service inidcates to me the changing perception and reality that is local.