Understanding Google My Business & Local Search
Google now integrating Coupon Results in Main Search Results
Google has recently refined their coupon promotion techniques. One such refinement is including Google coupon results in the main search results page.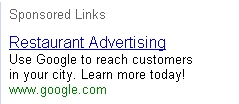 In November, 2007 Google started using Adwords to promote coupons. For specific searches (pizza coupon) google would present Adwords that would take the user directly to view local coupons in Maps. Now on these specific searches Google is promoting Adwords to restauranteurs instead.
Of more interest and of more impact is the change in how Google is handling results on more general and higher volume coupon searches. On the coupon search phrase like "Coupon Buffalo, NY" Google is now integrating a link to their coupons very high in the ogranic results. In this example the coupon link appears above the Expanded Local OneBox.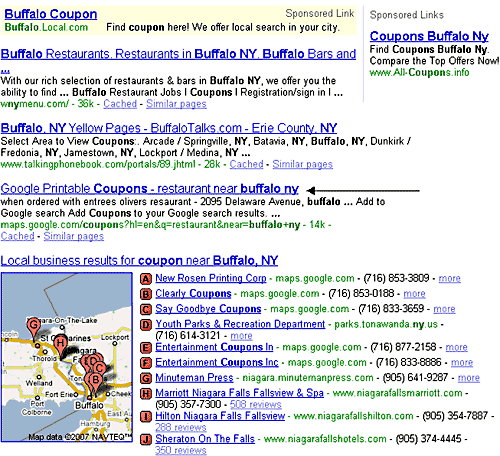 The take away: Anyone creating local search marketing campaigns needs to consider the value of coupons and whether they can achieve some additional exposure by using Google Coupons. Particularly now while the coupon inventory in Google is the opportunities to be found are greater. It is also possible that coupon ranking authority may be related to the age of the coupon.